While studying art in 1970s London, photographer Janette Beckman borrowed August Sander's landmark book, People of the 20th Century, from the school library and promptly forgot to bring it back.
Inspired by his groundbreaking portraits, Janette Beckman set forth to chronicle the burgeoning underground scene springing forth on the streets, in the pubs, and at music festivals across the UK. While Sander sought to create a taxonomy of German life based on occupation, Beckman saw a similar thread swirling amid the flurry of radical new subcultures emerging in Britain.
Soon enough, Janette Beckman was photographing bands and fans of the emerging punk, ska, 2 Tone, skinhead, mod, and rockabilly scenes for influential magazines like The Face and Melody Maker, crafting an archive of attitude whose influence can still be felt today. Blessed with warmth and down-to-earth charm, Janette Beckman became friends with many of those she photographed, including Ginger Canzoneri, manager of the all-girl pop-punk band, the Go-Gos.
Bandanas and graffitis
In 1983, Janette Beckman headed west to spend the summer at Canzoneri's modest Beverly Hills bungalow and check out the flourishing LA punk scene. One day she happened upon a story in the LA Weekly about a bitter turf war on the streets of East LA centered around El Hoyo Maravilla (HM), a Mexican-American street gang whose roots went back to 1935. Without any photos to accompany the text, Beckman's imagination kicked into overdrive, and soon enough she was calling the reporter, asking if he could make introductions.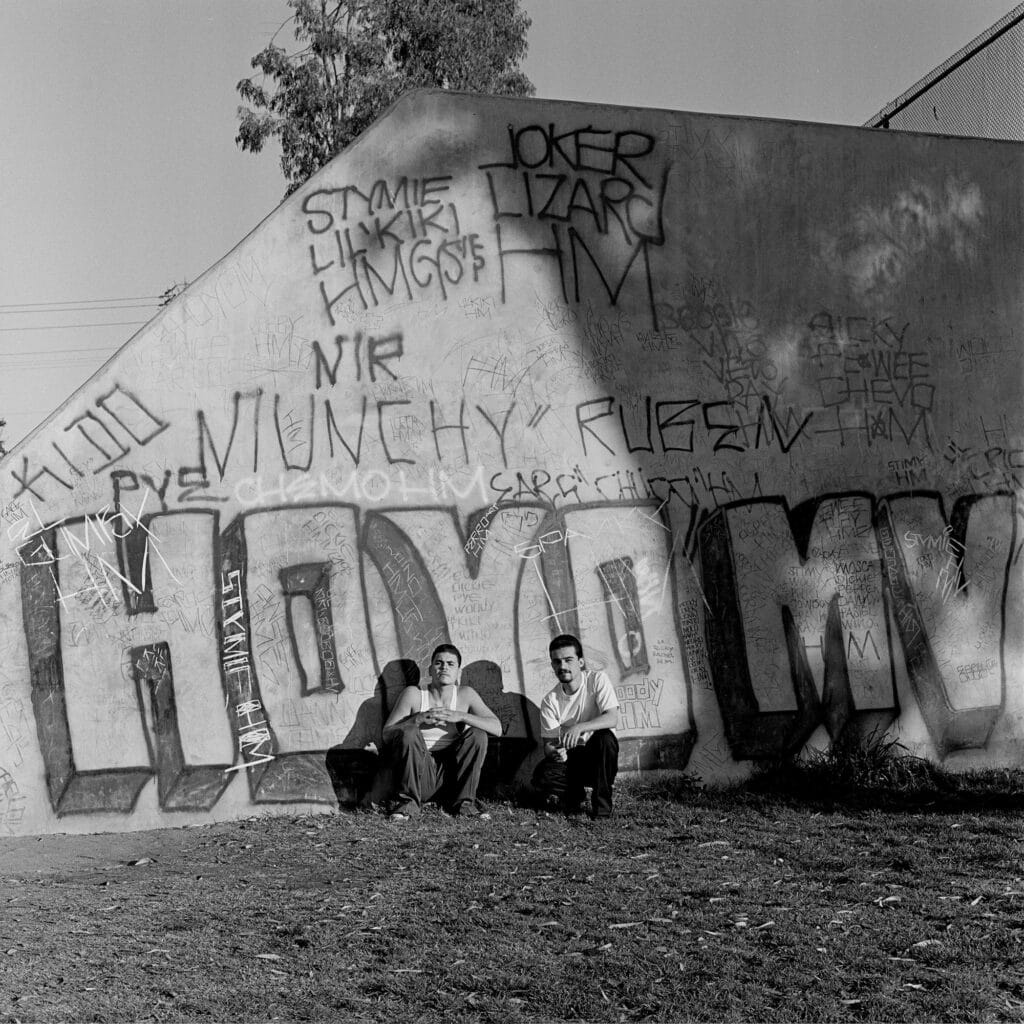 Despite her friends' warnings, Janette Beckman was undeterred. She hopped into her Rent-A-Wreck V8 Ford LTD and drove east to Maravilla Park. Armed with only a Hasselblad camera and a box of 8×10 prints, Beckman posted up in front of a massive graffiti-covered wall where locals regularly converged. Her presence attracted attention and questions alike.
When asked what she was doing there, Janette Beckman showed local teens her punk prints and said, "These are the English gangs. I want to take pictures of you to show the English people what you look like."
El Hoyo Maravilla
Over the course of the summer of '83, Janette Beckman traveled around Maravilla Park, creating a portrait of the community collected in El Hoyo Maravilla (Dashwood Books), which has just been re-released. Standing under the intense desert sun, Beckman heard the relentless buzz of police helicopters circling low overhead. She photographed the teens in the park, documenting a community on the brink of destruction.
"Sometimes people would take me to their mom's house, sometimes I would hang out there, and sometimes they would bring their friends," Janette Beckman says in the book. "Everyone had their poses down; they reminded me of the punks and New York B-Boys. One day, I asked a kid, 'What is that teardrop tattoo under your eye?' and he told me, 'That means I've been in jail'. They were badass but I didn't know. To me, they were just kids. I saw the beauty in them."
One day, three young women named Vivian, Vicki, and Norma — aka the "Rivera Bad Girls" — arrived in the park; they had heard a British woman was taking pictures and were ready for their close up. In 2011, Janette Beckman reconnected with these women, who still live in the community and have since gone on to successful careers. They told her that 90% of the men in the book are now dead or incarcerated.
Rather than sensationalize, exoticize, or romanticize the community during a time of crisis, Janette Beckman honors their beauty and humanity with her heartfelt portraits. Four decades after these images were made, El Hoyo Maravilla stands as a testament to the pride, power, and dignity of East LA.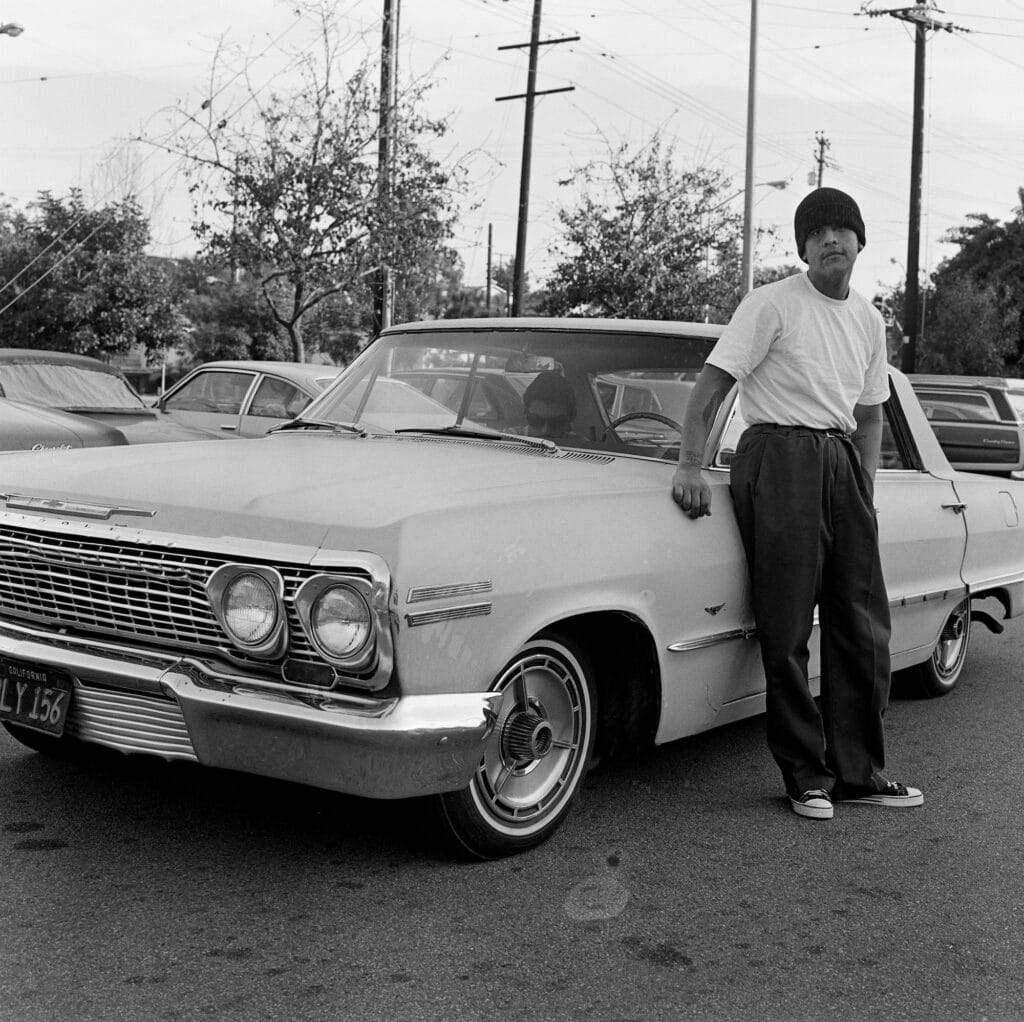 El Hoyo Maravilla is published by Dashwood Books, $25.