The male and female nude have traditionally been the provenance of the male gaze, shaping ideas about beauty, desirability, and humanity throughout the history of art. As women and non-binary artists are finally taking their rightful place in the conversation, they are disrupting commonly held notions of the nude, offering new paradigms and experimental approaches to the intersection between the sacred and the profane.
"The nude body has always been a universal symbol of all parts of the human condition; it expresses who we are individually and as a people — externally, internally, spiritually and sexually," says Johan Vikner, Director of Global Exhibitions at Fotografiska. "It has a raw honesty and, especially in photography, a stark candid truthfulness. After centuries of cultural and religious censorship, it has been given strong tones of eroticism and become 'something forbidden,' further fascinating artists and audiences alike."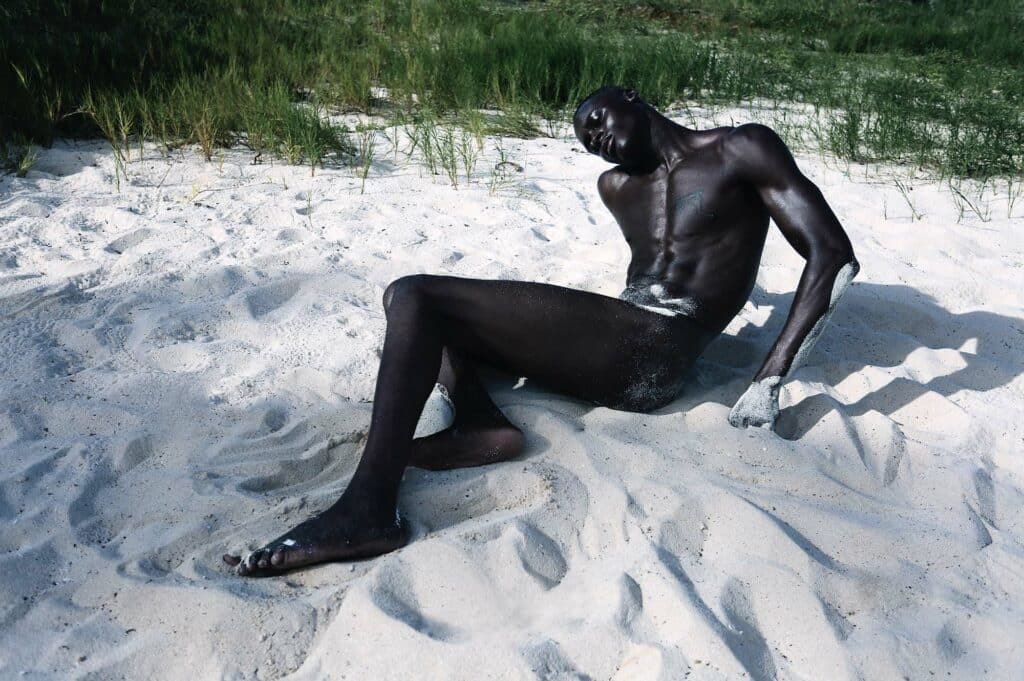 But the nude is not merely the unclothed body, it is something more: a state of intimacy, vulnerability, and honesty freed from the strictures and judgments of society. How we perceive the nude is often a response to how it is portrayed — a consideration of the new exhibition, "NUDE". Bringing together the work of 30 female and non-binary artists from 20 countries, the exhibition adopts an expansive approach, offering an inclusive gaze liberated from cisgender polarization and unintended sexual impositions.
"In America we associate the nude with sex and something explicit or taboo…yet there are many artists that have created non-sexual narratives of the body," says Amana Hajjar, Director of Exhibitions at Fotografiska New York. "In NUDE, you'll see varying new and non-traditional portrayals of the nude exploring strength, aging, race, gender, constructions of beauty, and the body in nature."
Seeing the Unseen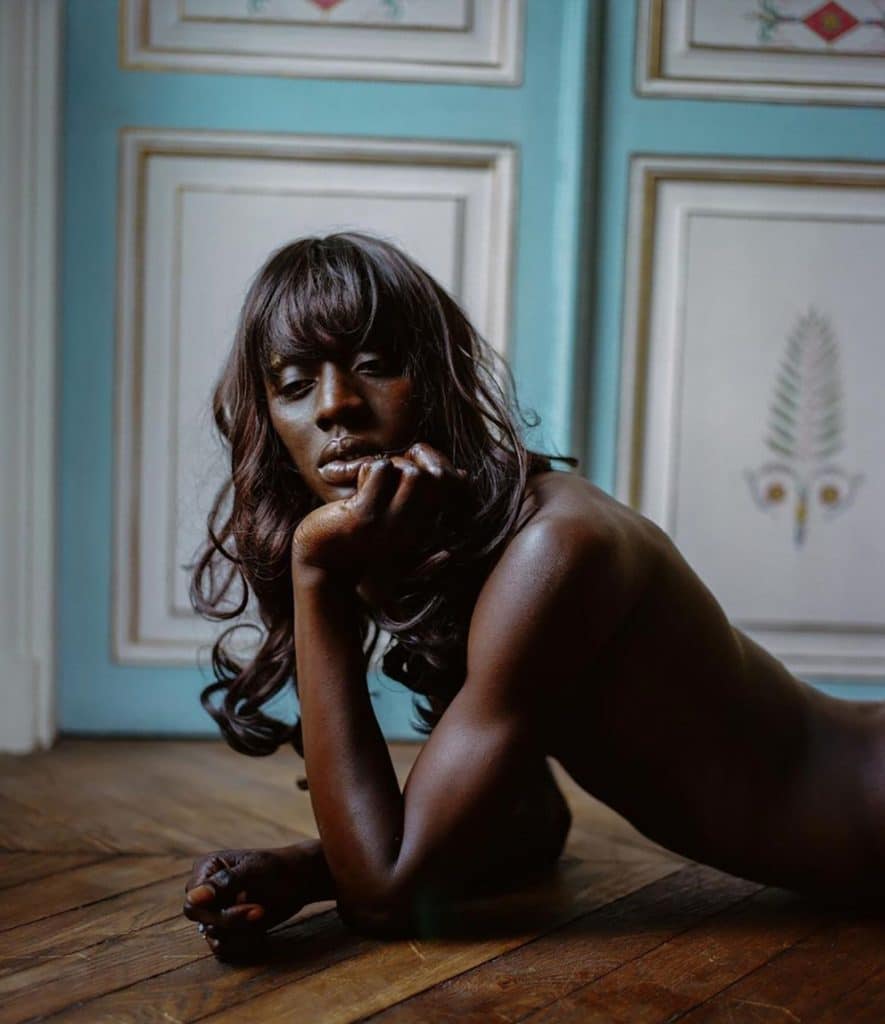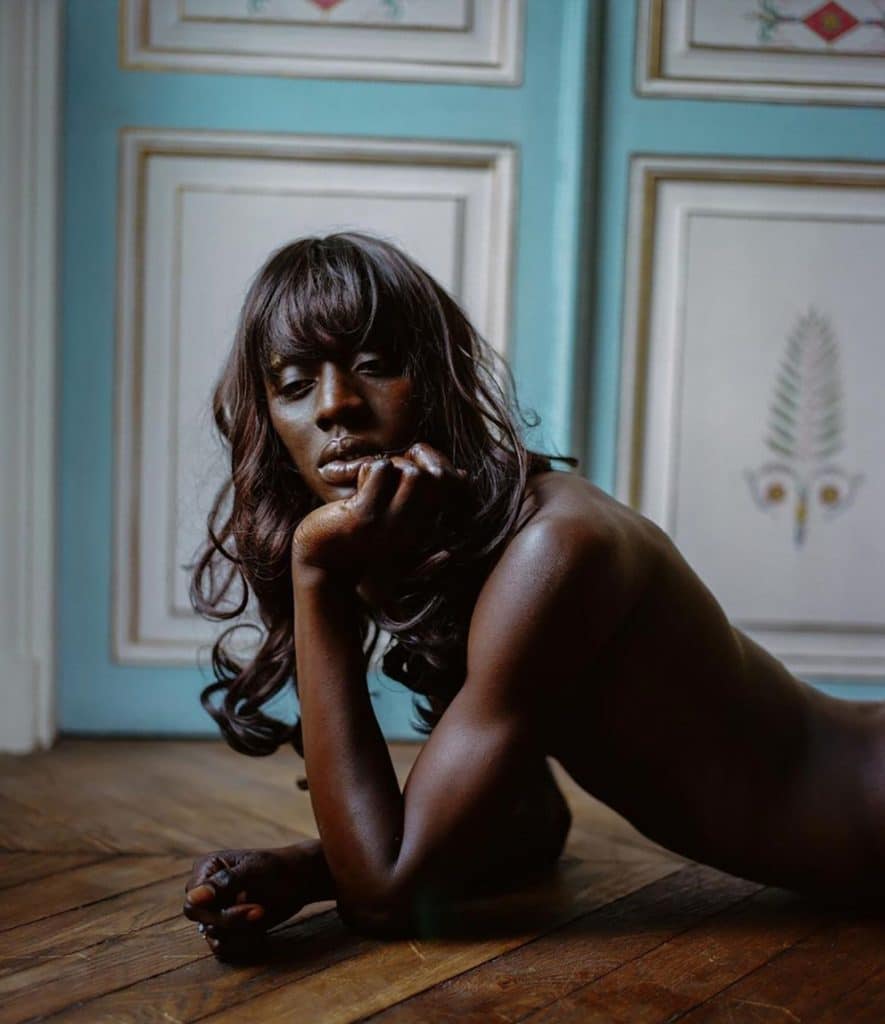 Until recent years, the art world has focused almost exclusively on the work of men, their representations of the nude reserved for a primarily male audience. By centering female and non-binary perspectives, "NUDE" makes visible points of view that have otherwise gone unseen or unacknowledged. Eschewing beauty ideals in favor of an inclusive approach, the exhibition is a celebration of the human body in its many splendid forms.
While the nude and the portrait have long been considered separate genres of art, such distinctions may have depersonalized our relationship to the body. "I don't see my images as 'nudes,' I see them as portraits of people who happen to be naked or are partially clad," says photographer Denisse Ariana Pérez, who is exhibiting work from her ongoing series, Agua, which explores people interacting with water.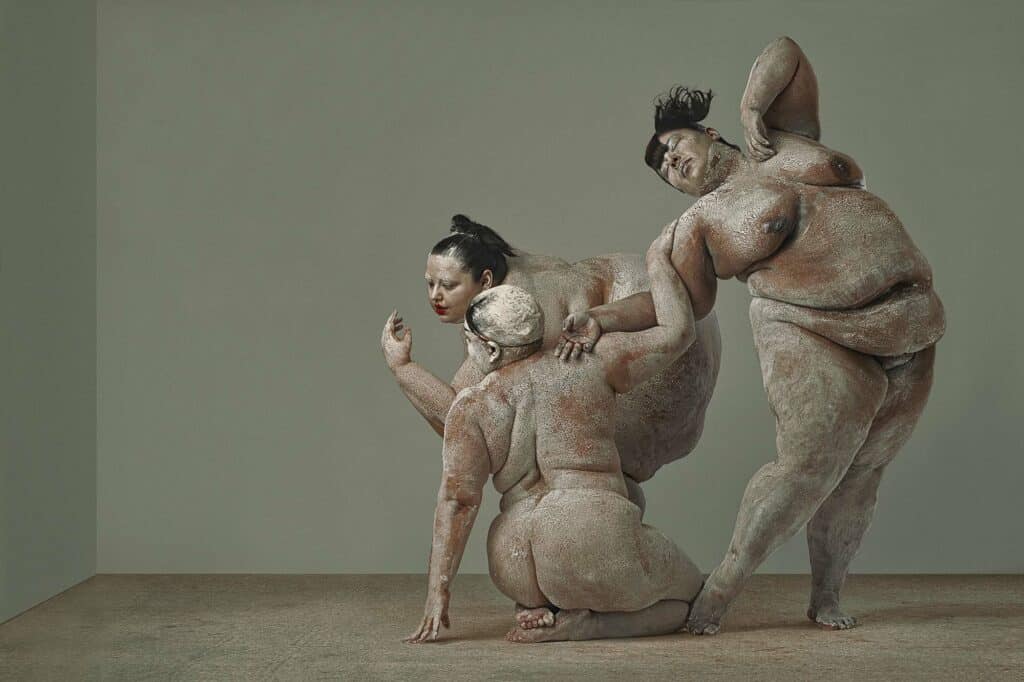 The exhibition spotlights Pérez's work to dismantle traditional notions of masculinity, particularly that of Black and Brown men, in order to challenge the way they have been historically portrayed in the West. She considers the nuance, vulnerability, and movement of the men with sensitivity, careful to avoid sensualizing or sexualizing their bodies. Pérez focuses on creating an intimate space filled with comfort, safety, and trust that allow her sitters the space to choose how much of their body they wish to show.
"Stripping one's clothes is not the only step to 'being naked,'" she says. "I'm more interested in the mental and emotional stripping that accompanies that process. Stripping of the mind and the soul, not only the stripping of the body is what I'm searching for. If a subject is able to confront their insecurities and feel liberated in some way in that process, then I have succeeded as an artist."
The Feeling of Mystery
Photographers Prue Stent and Honey Long find naked bodies endlessly fascinating. "You're working with the raw materiality of the body as well as all the layers of symbolic associations," they say. "The nude emits an inherent magnetism and feeling of mystery. We're drawn to an agency that exists separate to the conscious mind. It's so personal yet universal and in many ways encapsulates the idea of 'home'."
In "NUDE", Stent and Long are exhibiting works they made in their early 20s that interrogate ideas of femininity and projections placed upon their bodies as they came into adulthood. Combining kitsch aesthetics from contemporary "girl" culture with classical female nudes from Western art, they took great pleasure in manipulating and subverting long established tropes to create new ideas that spoke to their experiences.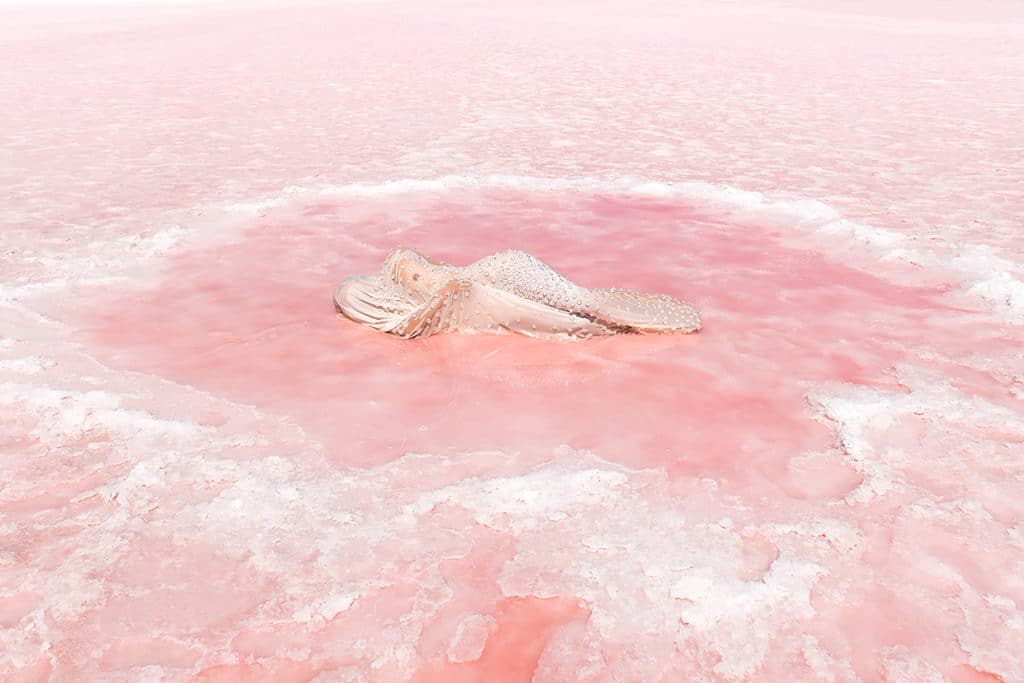 Understanding how long the nude has been dominated by the male gaze, they recognize that "any kind of depiction that offers perspectives from the subjects themselves is likely to carry more sensitivity, which allows you to feel into what you're looking at."
Truth and Power
"For my work, the nude represents both truth and power," says photographer Yushi Li, whose series "Tinder Boys" is inspired by the erotic images of women with food commonly seen in magazines and advertising, as well as classical European oil paintings such as William-Adolphe Bourguereau's The Nymphaeum (1878) and Jean-Auguste Dominique Ingres's The Turkish Bath (1862).
"Through photographing these men naked, they expose themselves to me without any disguise,' she says. "He is not a teacher, a businessman or an artist, but a signifier of my erotic desire of the naked male body. His nakedness is also an indicator of my attempt to have control over their visibility."
For Li, photography is a visual language that can be used to express and explore ideas about the world including beauty, desire, and humanity — a position shared by many of the exhibiting artists. But it does not come down to a measure of gender alone. "Personally, I don't like the binary of the male gaze and the female gaze, as I think that the question of the gaze is more complex and fluid than this," she says.
Stripped of All Facades
For photographer Malerie Marder, nakedness itself is simply a state of being, stripped of all facades. "I want a 'no-bullshit' conversation and the naked body is a metaphor," she explains. "I once needed rational reasons why I made this certain kind of work, but mostly, I found myself in such situations out of instinct and wonder. On museum place cards you can read of Toulouse-Lautrec's paintings of prostitutes and how their bodies were less forced or expected. I found myself similarly mesmerized by how one person's survival could also be their art."
Marder cites René Magritte as the inspiration for the work she is exhibiting in the show, as an effort to try to transcend the environments in which she worked. "The stairs were long, vertiginous, and cloaked in dark, red light. The windows were nailed shut. The air stank. Liquid secreted under your step. The beds, well, they are best left undescribed," she explains.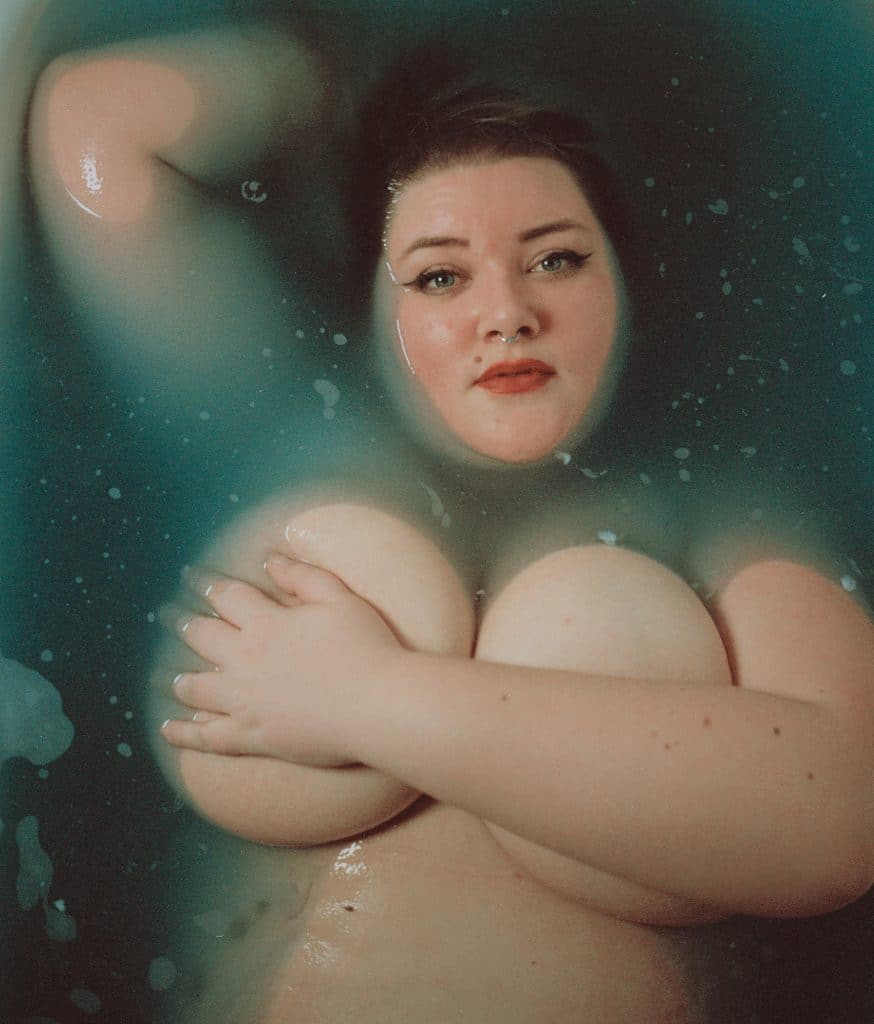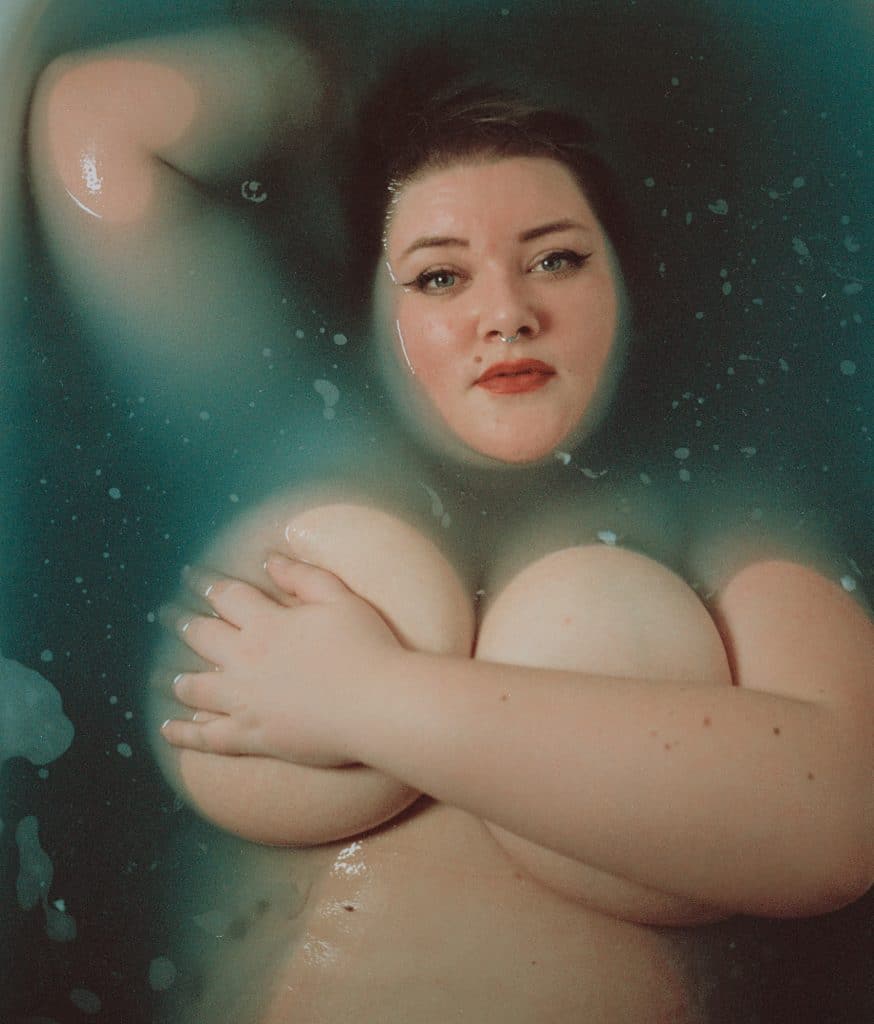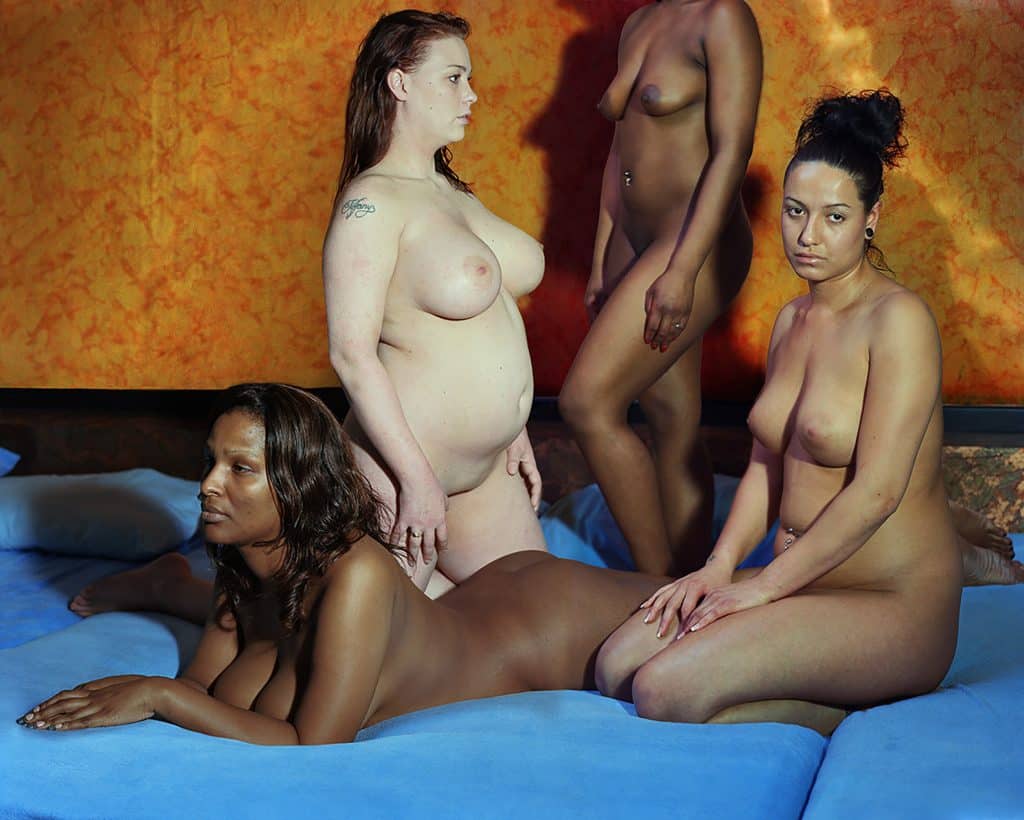 "The hard realities of the spaces are not reflected in my pictures, which are removed, indeed idealized. There are reminders of the scene, the boxes of tissue paper, the body lotion, the garish wall paintings, the pale sunlight, the long beds fit for six, but I wanted to toggle between that reality and the one we were creating, the one that provided momentary escape."
An Experience of the Divine
"I always only want to know the truth, and I find beauty there," says photographer Momo Okabe, who is exhibiting pictures of her partner and friends in the exhibition. "For the subject to be nude requires extreme dedication from both sides, therefore I take pictures to make sure that the bond is truly there."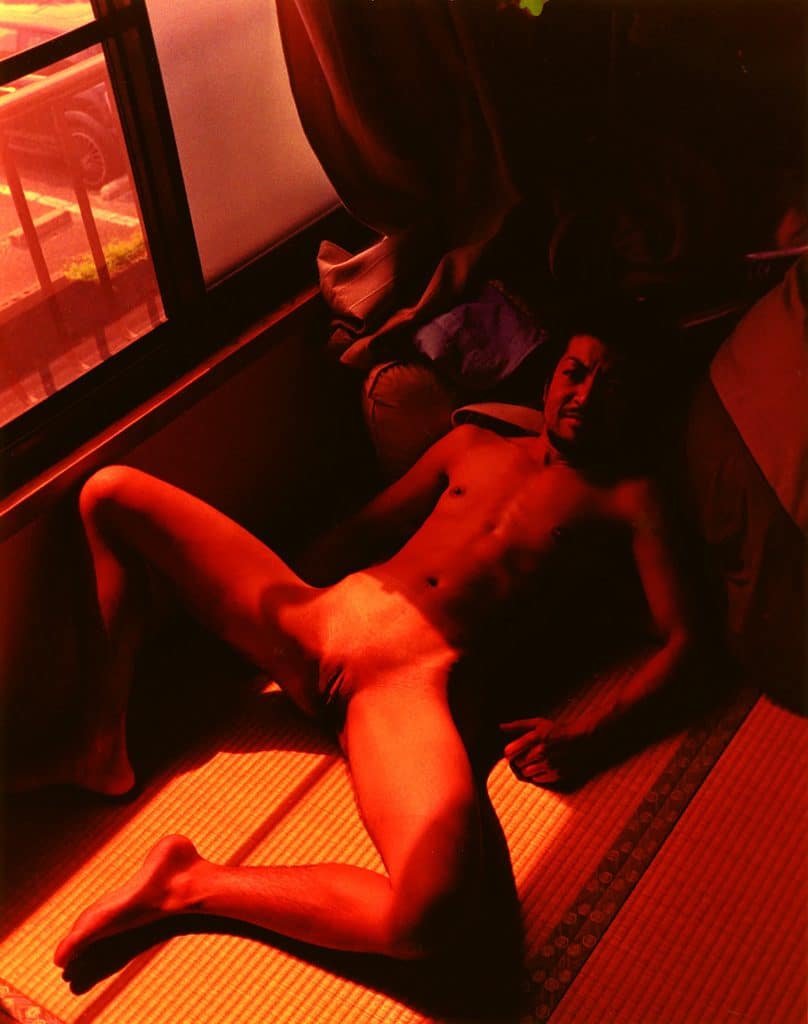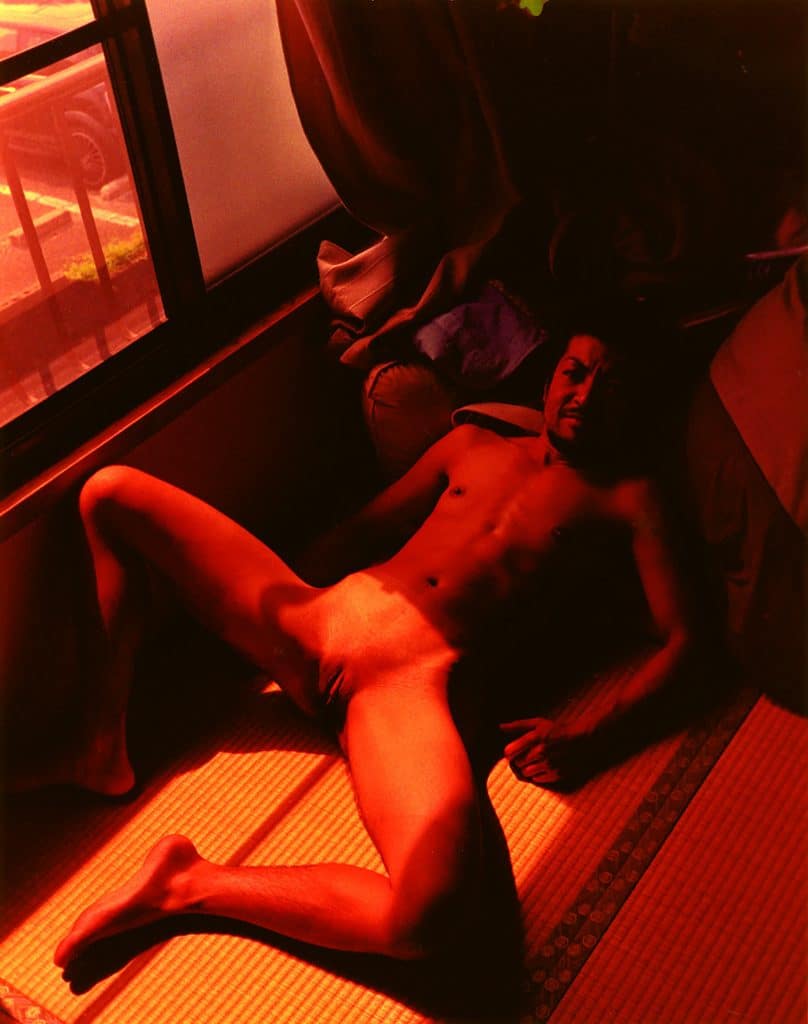 While Okabe recognizes that the nude figure is the most beautiful state of the human form, she believes there is no meaning to the fact that they are nude in and of itself. The unclothed body is simply a fact, the photograph a document, yet the experience is of the divine. "I believe that only women can truly take a nude photograph," she says. "This is because women can transcend sexual desire, and photograph from a motherly, godly gaze."
In the process of taking photographs, Okabe considers the way differences unite us, rather than pull us apart. "I have found out that we are all inherently mysterious and strange," she says. "Their photographs teach us that we are all queer, and that we have the right to life and to live it the way you want until the very end."
"NUDE" is on view at Fotografiska New York through May 1st, 2022.