Now 78, Anthony Barboza, has been a singular force in transforming Black American photography, style, and culture. As a founding member of the fabled Harlem photo collective, the Kamoinge Workshop, at just 19 years old, Barboza has stood at the forefront of change in a highly exclusionary industry.
As the first artist to photograph Grace Jones, the mastermind behind the celebrated "Black Borders" portrait series, and the man who shot model Pat Evans with Isaac Hayes for Essence — bringing the beauty of Black bald women to the mainstream — Barboza has been an integral force in shaping the visual language of contemporary photography.
With the recent publication of Eye Dreaming, the photographer looks back through his fabled career that first took root six decades ago. Hailing from New Bedford, MA, Barboza arrived in New York City in 1963 at the tender age of 19. "My aunt knew Adger Cowans and he brought me into Kamoinge; without any photographs I got in," he says with a laugh. "To this day, I still don't understand it because they were very strict."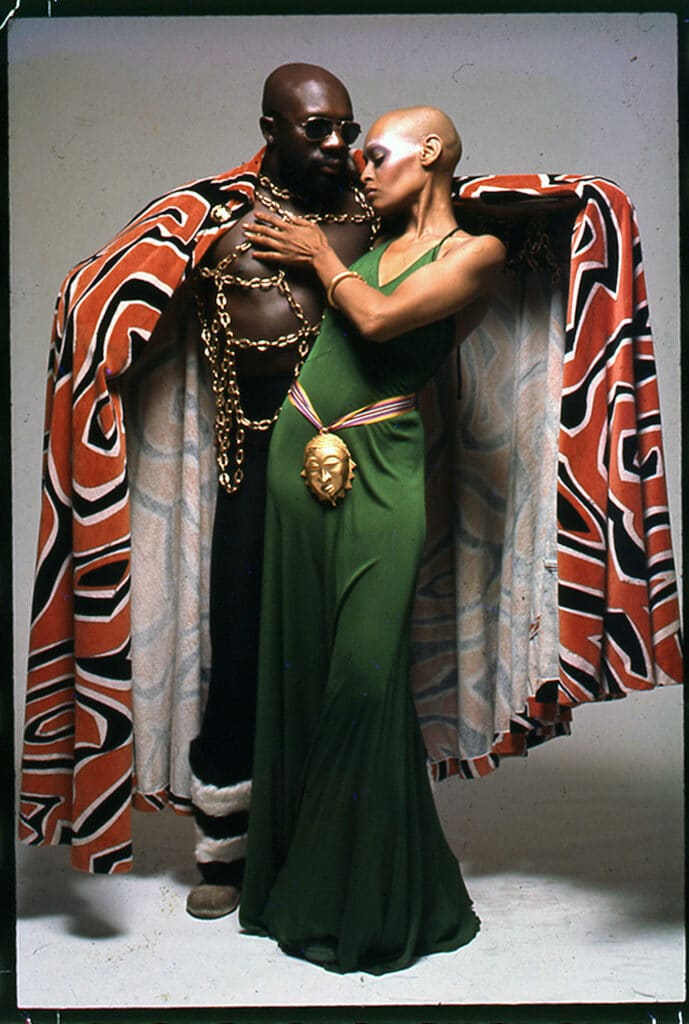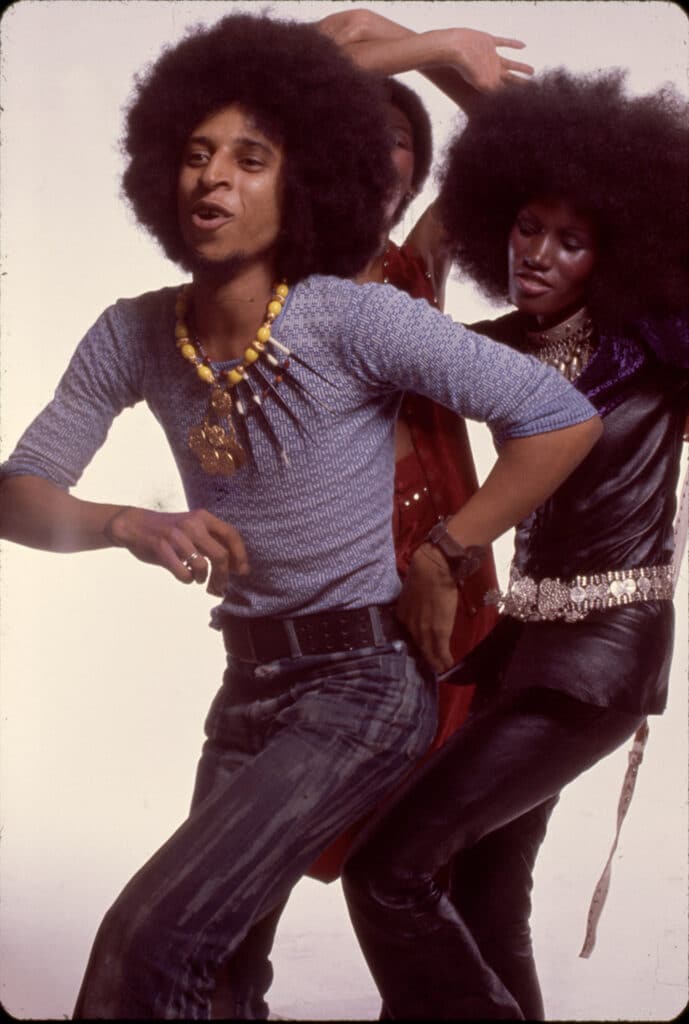 As the youngest member of the group at the time, Barboza looked at the other members as an extended family that schooled him on the arts, be it photography, painting, music, literature, or film. Kamoinge provided Barboza with an education and a community to call his own. He listened carefully during the critiques, taking insights to heart as he walked the streets of New York City making photographs with a little camera he purchased for $20.
In 1965, Barboza was drafted into the U.S. Armed Forces and served three years on a Navy base in Pensacola, FL. After working as a structural mechanic, Barboza began working in the photography lab before joining the station newspaper as a photojournalist. In the South for the first time, Barboza read the works of James Baldwin, creating revelatory scenes of Black American life just a century after the Civil War.
Birth of the Cool
In June 1968, Anthony Barboza returned to New York and rejoined the Kamoinge, where he continued to learn among a brotherhood dedicated to the art. As the oldest son in a family of 8 boys, Barboza found kinship and communion among the older, more established men.
"They're like my older brothers," he says. "There was always the exchange of ideas. It went a long ways in the relationship where we were all learning form each other and trying to get better. We were a very close group. You couldn't get in and nobody did. No new members came in until 1973. That's 10 years. Those two new members were Danny Dawson and Ming Smith."
Determined to transform his passion for photography into an assistant job, Barboza began pounding the pavement, only to be met with closed doors. With the understanding that the only way he was going to make it was to do it himself, Barboza secured a small studio at 163 West 23rd Street in the heart of New York's bustling photo district. There he built a darkroom, put up a seamless, and created a portfolio that soon got him work shooting shop-by-mail pages for Harper's Bazaar.
As he began building the foundation of his commercial career, Barboza stayed true to his roots, maintaining his personal practice chronicling the world in which he lived. "When you are a photographer, whatever is surrounding you, you will photograph that. A lot of people don't understand how much of the photograph is autobiographical. Your personality and your life is registered in what you choose and decided to pick and print. It's your whole life experience," he says.
"We started making statements about what still goes on between society and Black people — that's an on-going thing. One of the rules was that you don't shoot homeless people. You had to have pride in your own people and never be derogatory about them. But you would show their desperateness, like Roy DeCarava's photos where the children are walking and the wind was blowing at them; it shows you things. There's a deeper spirituality."
Sorcerer
Anthony Barboza began to build his career shooting advertising with a large format camera, as well as photographing the first wave of Black models breaking the color line in the fashion and beauty industries. "Things came little by little but it was all a rush to me because I didn't even have an education," says Barboza, who taught himself lighting for his first national ad campaign for Viceroy cigarettes.
In 1970, Barboza began working for Essence, a new magazine focusing on the lives of Black women. "For my first shoot, they wanted me to photograph Miles Davis and the clothes in his closet. I spent the whole day with him, so that was an adventure," Barboza recalls.
"I checked and nobody wanted to photograph him because he would make you wait for hours, but for some reason he just took a liking to me. He became my friend and would call me every day, saying, 'I'm sending you a girl you can photograph.'"
One of his models, Pat Evans, came by the studio and told Barboza she wanted to shave her head bald — a radical move at a time when Afros symbolized Black Power. But Evans wasn't finished. She had one more statement to make: she applied the darkest makeup she could find, honing her skin to polished mahogany.
She donned a simple gold choker and matching drop hoop earrings, and then struck a pose, standing in profile with her head lifted and her eyes closed. Barboza captured it all while they were working on a national ad campaign for Astarte, a Black cosmetics company.
Miles Ahead
Half a century later, Anthony Barboza's iconic portrait of Pat Evans adorns the cover of Eye Dreaming as a testament to vision and determination to create a new visual language that has become the blueprint for generations to come. Long overdue, the book brings together a dazzling array of works from Barboza's singular career working across street photography, portraiture, fashion, music, film, dance, reportage, fine art, nudes, and editorial.
Whether photographing the movie poster for Spike Lee's groundbreaking 1989 film, Do the Right Thing, or crafting the Harlem street fashion shoot "Rapping" for the August 1971 issue of Essence, which goes viral on social media every time it appears, Barboza has been an integral force in shaping the image of Black America during the second half of the 20th century.
"What ultimately elevates Barboza's work inside and outside of the studio is his belief in humankind," critic Hilton Als writes in the book's introduction. "He helps reveal the pages of our individual narratives to ourselves and thus to the world. Barboza's gift—and his gift to us—is the dignity we hope for and find within ourselves, buried magically in his camera's lens."
Eye Dreaming: Photographs by Anthony Barboza is published by J. Paul Getty Museum, $40.