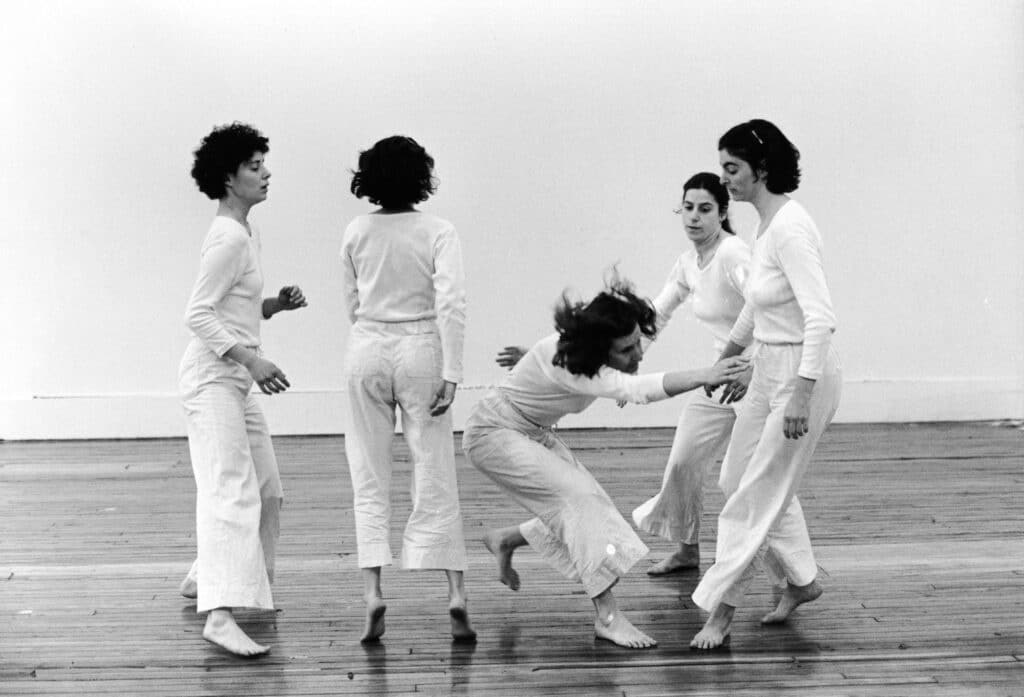 It took a photograph of Babette Mangolte to successfully embody the choreographic and performance scene in New York in the 1970s and 80s. Titled "Roof and Fire Piece" and taken on the roofs of SoHo, it features the choreography of Trisha Brown, accompanied by her dancers, and surveys the whole spirit of the time. French by birth and a New Yorker at heart, this 81-year-old pioneer has been creating architectural spaces for fifty years that capture the movement of bodies and their improvisations, while questioning the role of the spectator. Between photography, cinema, essay and installation, Babette Mangolte has shaped a unique path to build an archive of performance work and question the act of watching.
Capture, frame, record
Kering and the Rencontres d'Arles have chosen to pay tribute to her work this year by awarding her the Women in Motion Photography Prize, which was previously given to Liz Johnson Artur (2021), Sabine Weiss (2020) and Susan Meiselas (2019). When asked how she views her career, she replies point-blank: "I've never been interested in a 'career' because I don't have a commercial mindset. Experimenting means changing my strategies from one film to the next. In photography, I adapt them to the work of the artists I observe. This allows me to know what is important to cover before shooting, whether photography or film. I like to understand the work that I capture, whether it's dance, theater or performance. It deserves to be better known and certain images must survive."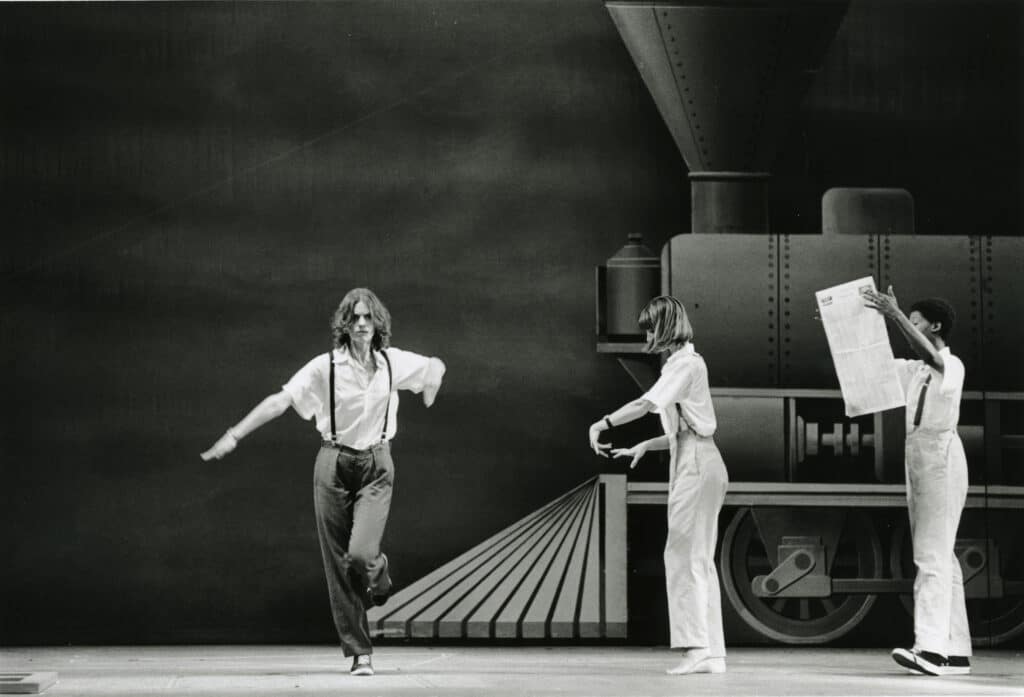 In collaboration with exhibition curator Maria Inés Rodriguez, Babette Mangolte considered "the scope of her photographic work in the following way:" "It's a reflection based on famous dance images, lesser known theater images and my performance work, including photos with Robert Whitman and his wife Sylvia Palacios, whom I knew as a dancer with Trisha Brown's company." Her photographic and cinematographic language reveals a fascinating immersion, inviting us to follow what is playing out before our eyes. The fixed image and the moving image become the engine of the process. It all started at the dawn of the 1970s, when this theater enthusiast moved to New York after studying at the École Louis-Lumière in Paris, where she was one of the first women admitted. Her work has since explored space and time, movement and stasis, rhythm and gestures, the form and the choreography of bodies.
Cultural Memory
Trisha Brown, Yvonne Rainer, Philip Glass, Joan Jonas, Marina Abramović, Robert Whitman, Simone Forti, Steve Paxton, Lucinda Childs… she met many of the greats, documenting this New York avant-garde at its beginnings. "I learned to watch dance by observing Yvonne via Lives of Performers in 1972. (…) I acquired a sense of the work with Trisha Brown during her first concert at the Sonnabend Gallery in 1973. Her company performed short dances structured by varying fields and I was stunned. These pieces were so diverse, full of humor and very clever for creating new movements."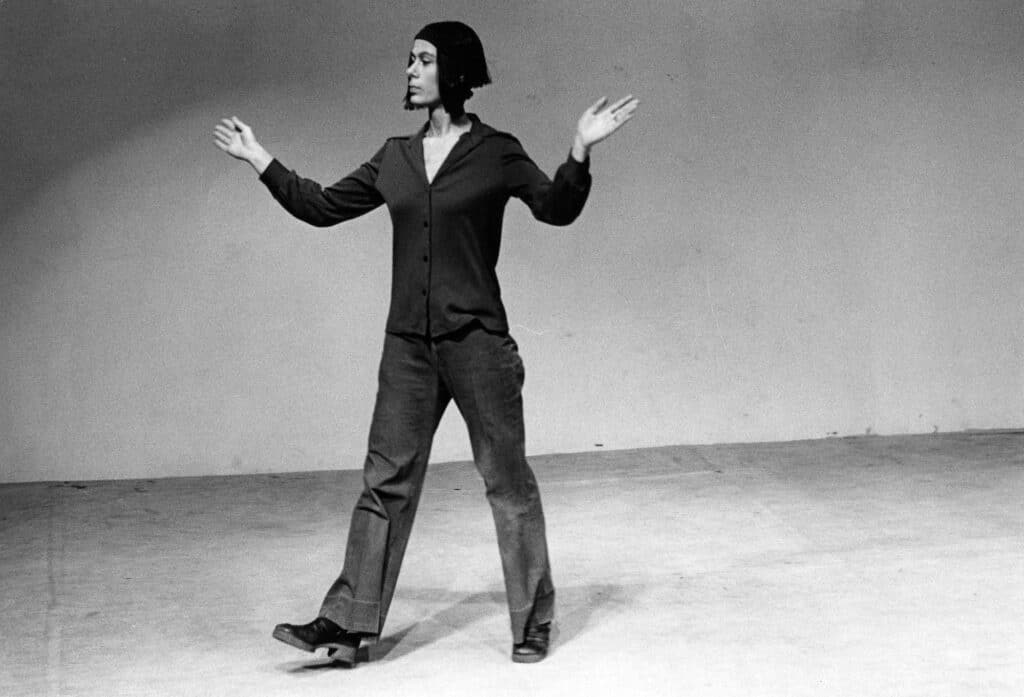 This "camera-eye," as she defines it, was given special access to the Judson Dance Theater, the Judson Memorial Church, The Grand Union… Babette Mangolte took part in this changing world, also working as the director of photography in experimental films for Chantal Akerman (Hotel Monterey and Jeanne Dielman with Delphine Seyrig) and Sally Potter (The Gold Diggers with Julie Christie).
Building a performance archive was not, however, a starting point. "Ever since I was a teenager, I have understood by looking at photo books by Cartier-Bresson, Walker Evans and Dorothea Lange that certain photographs acquire their value later, after they have been taken, because they reveal what no one was looking at, at the time," she says. "The idea of ​​​​compiling an archive came to me in 1976-1977, when I spent those years thinking about the photographic act via The Camera: I / The Camera: I." This documentary film, coupled with a self-portrait, is like a manifesto. Through the "subjective camera," she invites the spectator to actively participate and identify with her gaze, playing on the filmer-filmed and photographer-photographed relationship.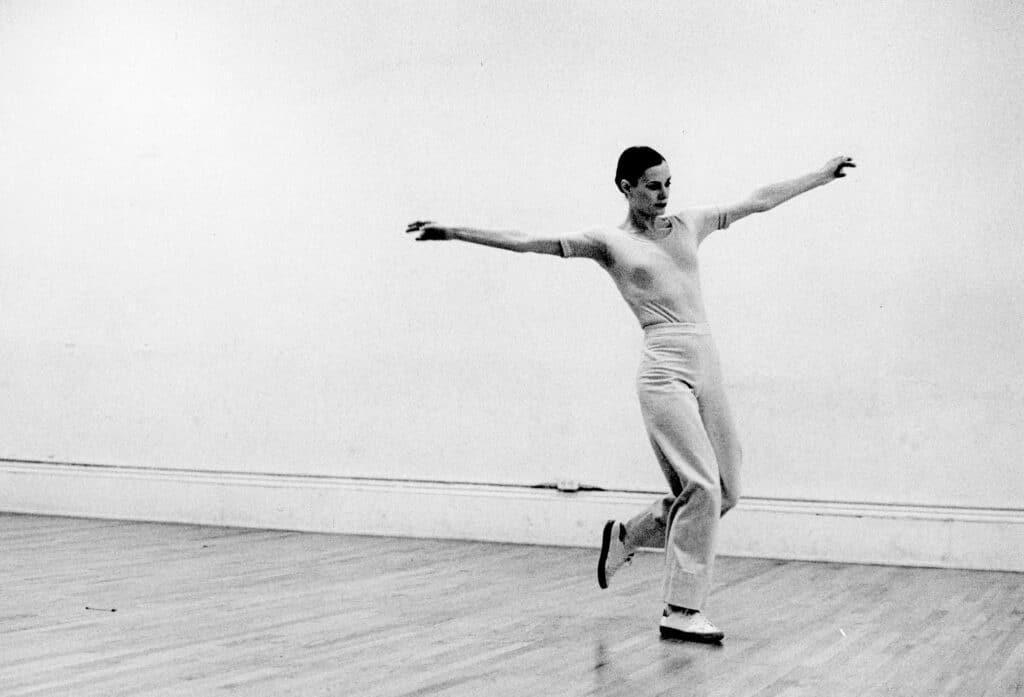 In the 1980s, she opened the field to the temporality of the landscape and displacement, while examining our own perception (There? Where?, The Sky on location, Visible Cities). At the same time, she published essays that theorize her approach (Selected Writings) and wrote about the technical changes that came about with the digital era.
Museums
Throughout her career, Babette Mangolte has explored, documented, and improvised, drawing on great artistic influences that have constantly driven her to reassess the way she looks at the world in order to better reinvent that gaze. "John Cage taught me to do as I please in the face of chance and happenstance. Robert Frank, to observe and compose images. Richard Foreman, to understand lighting, the organization of space and the importance of the gaze. Robert Wilson, to look more carefully; time expanded frees the audience from the search for meaning."
Her cinematographic references have had just as great an impact in the development of her work: "From Jean Rouch, I learned how the camera can modify what it records. From John Ford, I gained composition and editorial skills. From Luchino Visconti, I learned music, composition with camera movement and the different ways it tells stories. From Robert Bresson, I came to understand the notion that a sound does not need an image in order to be perceived."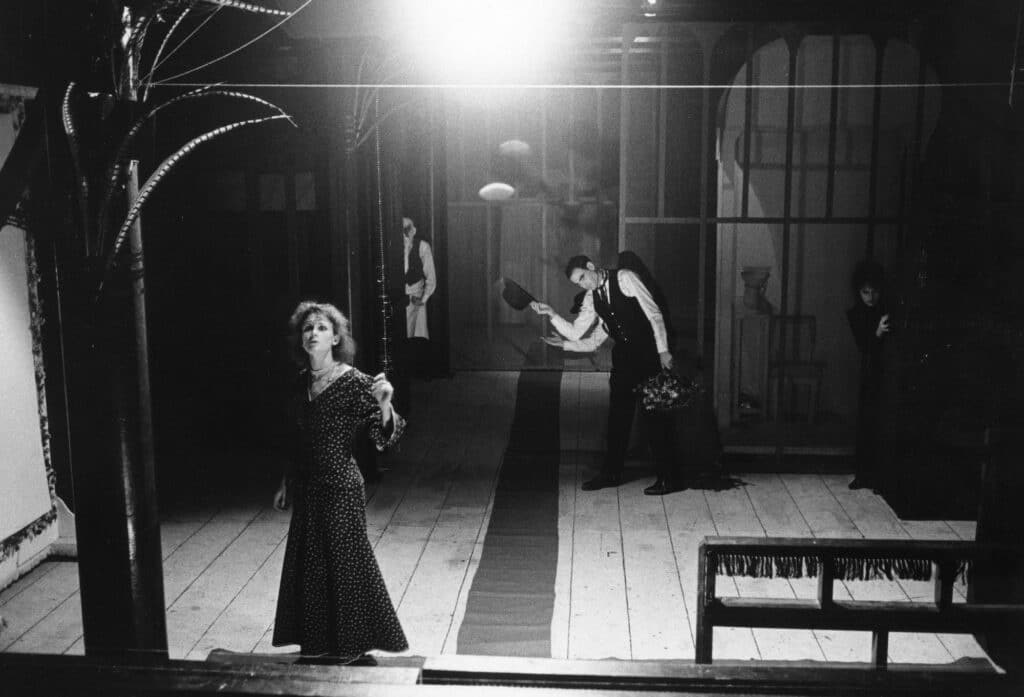 Nowadays, Babette Mangolte focuses on installations (Looking and Touching, How to Look, Reading of Yvonne Rainer "This is the story of a woman who," Éloge du Vert…) whose arrangement of images is also about the movement and displacement of bodies for the viewer. A work of reflection that essentially finds life in cultural institutions, and which she likes to reinterpret in different ways. To wit: her immersive exhibition "Spaces to See" in 2019, which reconciled her photographic and film work on three floors using a montage where past and current temporalities, landscape, art history, speech, and improvisation of body and camera all came together. "Museums are good places for films and photos to survive."
Babette Mangolte, PRIX DE LA PHOTOGRAPHIE WOMEN IN MOTION 2022.