Welcome to the 1970s. As new styles of music and fashion emerge, the younger generation sings, dances, smokes and marches for a world of greater justice. This vindictive pacifism, which shines through both fashion and music, is reflected in Rachel Fleminger Hudson's images. And yet, the 26-year-old artist didn't live through the "Trente Glorieuses". Her colorful universe, directly inspired by this period, was awarded the Prix Dior de la Photographie et des Arts Visuels for Jeunes Talents 2022. Since this summer, the artist's work has been exhibited in the MEP studio.
A graduate of London's Central Saint Martins College of Art and Design, Rachel Fleminger Hudson has undertaken sociological research into fashion. Through the prism of cultural studies, she examines the links between individuals and what they wear. Indeed, more than just an aesthetic, fashion speaks volumes about society and its history. Clothing is a means of performing identity and individuality. Exploring fashion and the past, Rachel Fleminger Hudson's photographic work questions sartorial culture, suggesting that it is nothing more than a naturalized expression of the codes, norms and values of social groups.
Nostalgic for an era she never knew, the photographer reconstructs fake snapshots of the time. From the colorimetry typical of the first color documentary photographs to the costumes she designed herself, everything harkens back to the seventies. Celebrating the fashion of the seventies, which the success of vintage has brought back into our wardrobes, her colorful, staged universe is the fruit of an enormous amount of documentation. She draws her inspiration from films, plays, books and archives. Her images are reminiscent of the legendary films of the 1960s and 1970s, such as those by Robert Altman.
Retro clothing, John Travolta badges, bowl cuts and houndstooth patterns…Rachel Fleminger Hudson plays with the references and stereotypical representations of an era imbued with a very pronounced aesthetic. With humor and accuracy, the artist invites us to look beyond the clothes to see the complex stories behind them. Proof that fashion, like any other art form, can hold up a mirror to our history and society.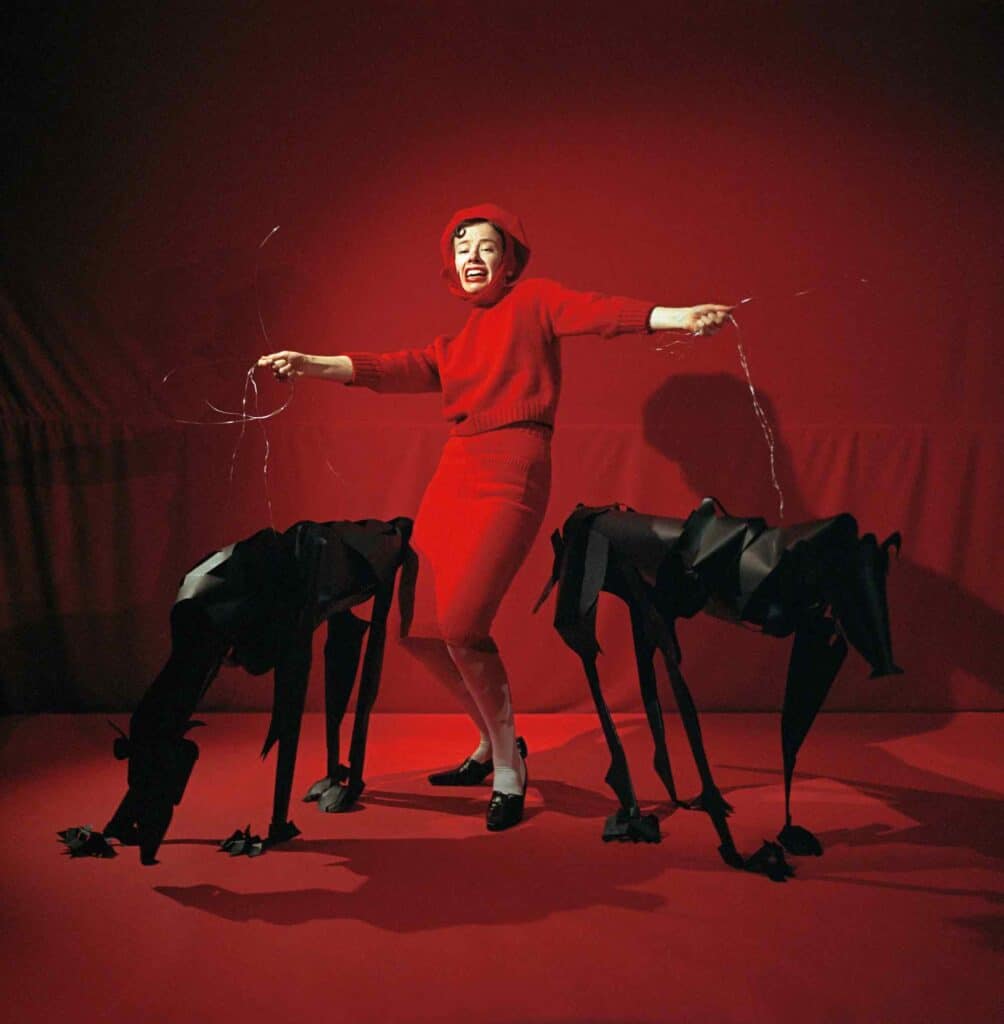 Rachel Fleminger at the MEP Studio, an exhibition on view until October 1, 2023. Further information on the MEP website.