The image went around the world. A bloody pregnant woman was evacuated on a stretcher while the maternity ward of the Ukrainian city of Mariupol had just been bombed by the Russians. This photo was taken on March 9, 2022 by Ukrainian photographer Evgeniy Maloletka.
With Russia's war in Ukraine constantly in the news, the Photo of the Year goes to this photograph of the siege of Mariupol, "for perfectly capturing the human suffering caused by Russia's invasion of Ukraine in a single image", said the jury.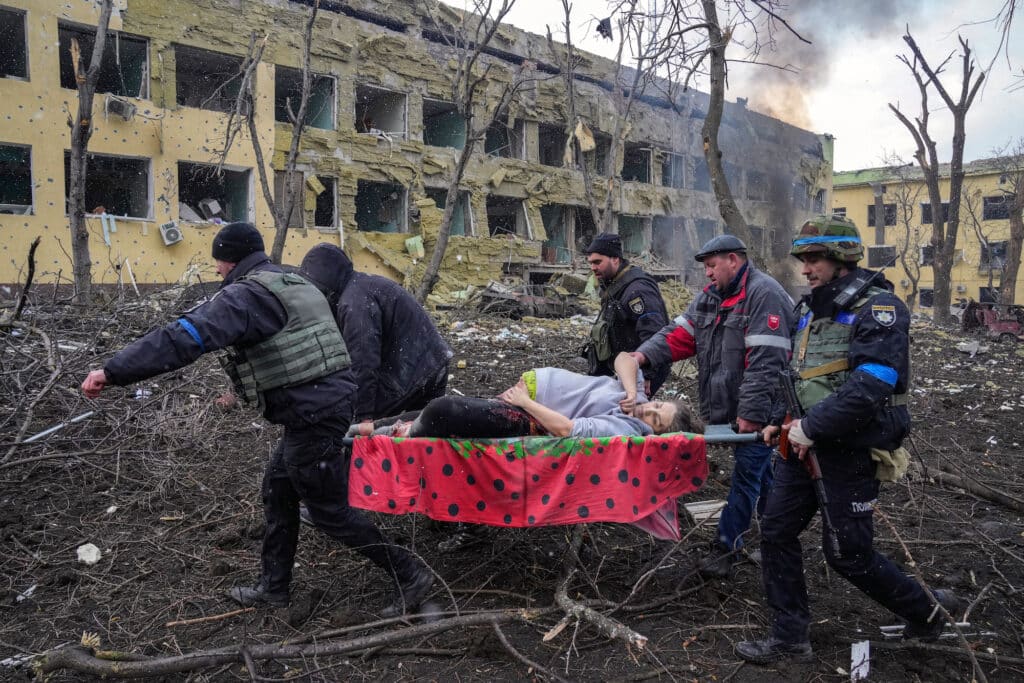 Each year, the World Press Photo contest highlights the importance of press photography worldwide and the photographers who serve it. In addition to Evgeniy Maloletka's work, three other awards were presented. Photographer Mads Nissen was awarded the World Press Photo Story of the Year for his "haunting but beautiful" photos of Afghanistan.
The Long-Term Project Award goes to Anush Babajanyan, for her work spanning years to highlight a story not often covered outside Central Asia about water management impacts after the end of the Soviet Union made worse by the climate crisis.
Finally, The Open Format Award goes to Mohamed Mahdy, for his work with residents of Al Max, in Alexandria, Egypt, "to preserve the memory of their fast-disappearing fishing village and has invited the whole world to participate through an interactive website", congratulated the jury of the international award.
For six decades, the World Press Photo Foundation has been working from its home in Amsterdam as an independent, non-profit organization. To provide truly global perspectives, the foundation launched a new regional strategy in 2022. From January to March 2023 six regional and one global jury decided on 24 regional and 4 global winners.
The World Press Photo Yearbook 2023 will be published on May 8, 2023.