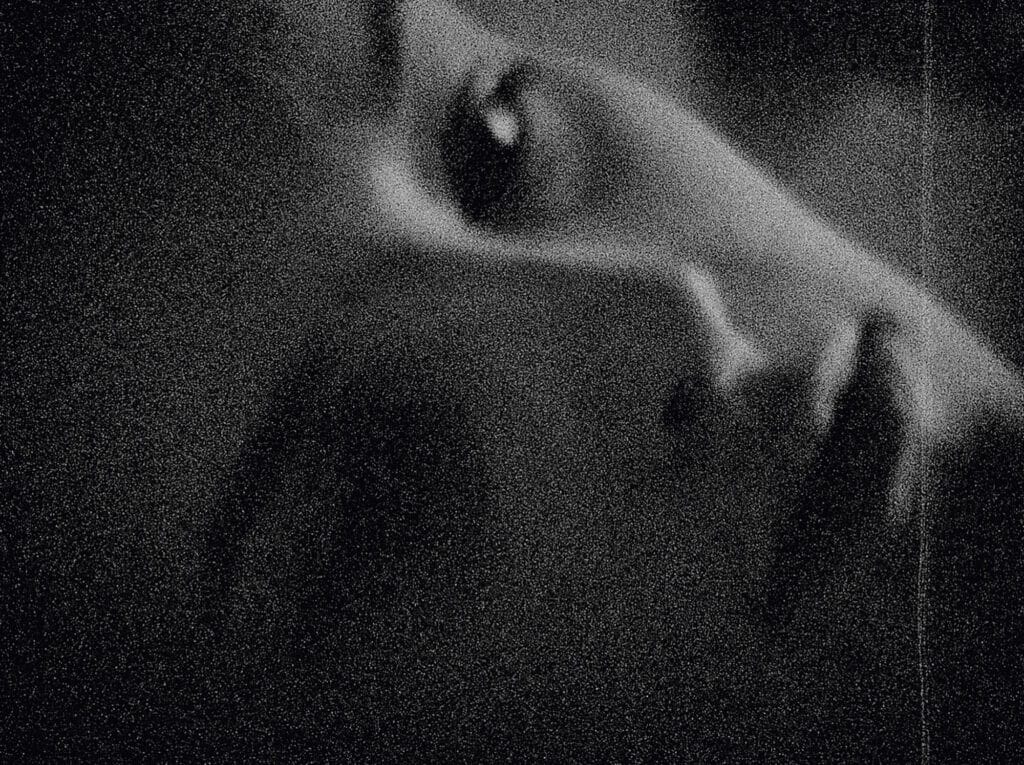 Graz, 1978. Seiichi Furuya met Christine Gössler, and the young couple decided to go to Bologna for their first trip. Forty years later, Seiichi Furuya found Super 8 film reels from this trip in his attic and decided to watch them just as Covid began to ravage Europe. They said the elderly were the most likely to die from the virus. Born in 1950, Seiichi Furuya felt he belonged to that generation and shut himself away in his home. "When I thought about how this 'old man' would take care of himself at home, I immediately thought of doing a photo book."
The story of Christine Gössler and Seiichi Furuya began with Seiichi leaving Japan in 1973 for Europe on the Trans-Siberian Railway. After arriving in Austria, he first settled in Vienna before moving to Graz where he met Christine in 1978 and had a child with her in 1981. In 1982, Christine Gössler began to show signs of schizophrenia. Seiichi Furuya took many photographs of her. On October 7, 1985, she committed suicide by jumping out of a window in East Berlin. Seiichi has never stopped revisiting his archives and his history with Christine. This has taken the form of a series of five books entitled Memoirs, published between 1989 and 2010, and culminating with Face to Face, published by Chose Commune in 2020.
In the latest book, First Trip to Bologna 1978 / Last Trip to Venice 1985, Seiichi Furuya continues his work of memory and presents a book that can be read in two directions. It was Cécile Sayuri Poimboeuf-Koizumi, the editor at Chose Commune, who, when she saw the first images of the new book, First Trip to Bologna 1978, the photographer was working on, could not help but think of another book, Last Trip to Venice 1985, which Seichii had self-published in 2002. "At the time of the trip, [Christine] was suffering from psychotic syndromes and had been released from the psychiatric hospital the day before. In the evening, she suddenly said she wanted to go away and be alone with me. When we saw there was a night train to Venice, we ran to the station with only the clothes we had on." Seiichi went on to photograph Christine's last days in Venice before her suicide.
Cécile Sayuri Poimboeuf-Koizumi suggested that the photographer combine the two trips, the first and the last, in a single publication. Seiichi agreed and allowed the editor to compose a new montage of the stay in Venice. Poimboeuf-Koizumi thus arranged the layout to build her narrative. "I played with the pictures," she writes, "imagining a new story, from the moment they arrive at the station to the moment they return to Graz. Obviously, I have no memory of this intimate journey made by two strangers years ago, long before I was born. … While the sequence I propose in this book is only fiction, there might be some similarities and coincidences with the way their journey unfolded. Seiichi will be the only one to know the truth, if his memory is to be trusted."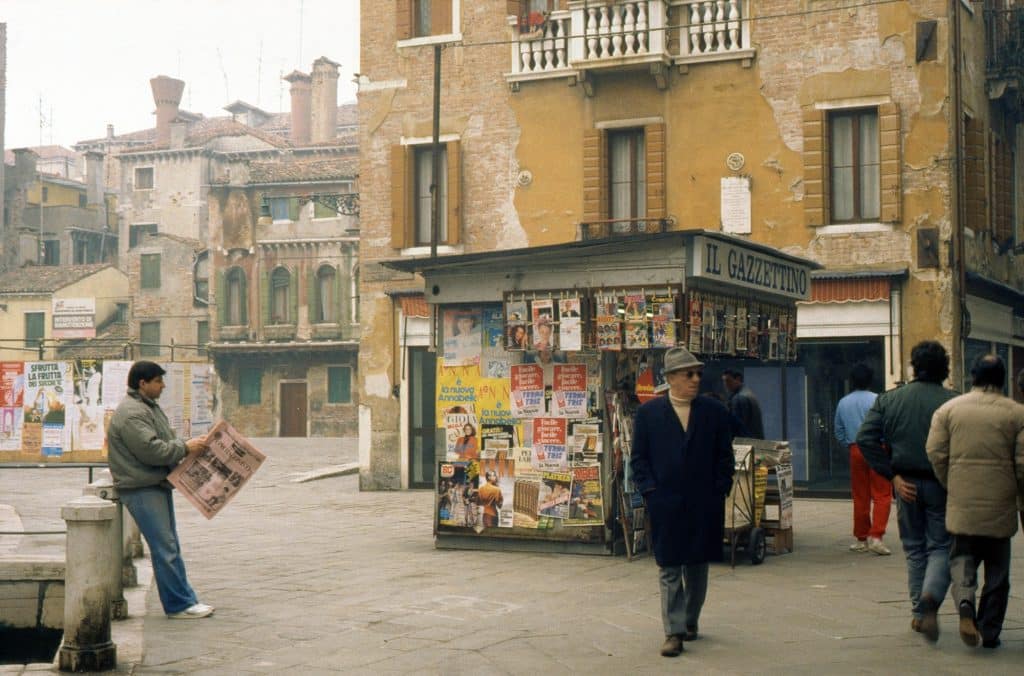 These two stories are composed, in the case of Last Trip to Venice 1985, of photographs, and, in the case of First Trip to Bologna 1978, of frames from the footage uncovered by the photographer. "Both trips took place in Italy. One was to Bologna, which I don't remember at all. The other trip was to Venice, which I recall in vivid detail. What is the difference between the two? It might be that the difference between moving and still image, between film and photography, played a role and affected my memory." Alongside the images of Venice, devoted mainly to portraits of Christine, Seiichi constructed a Bologna series that unfolds like a film, a very new-wave film where politics and adolescent wanderings are intertwined. Love seems to find its way into every image, to be on every street corner, in hotel rooms and in front of telephone booths, in this rewritten history in which even the photographer can no longer tell reality from fiction. "For a moment, I had the illusion that our trip to Bologna was about to start now. A somewhat scandalous story, full of mystery. A story, despite everything, scented with spring."
Seiichi Furuya, First Trip to Bologna 1978 / Last Trip to Venice 1985 is published by Chose Commune, 192 pages, 45€.