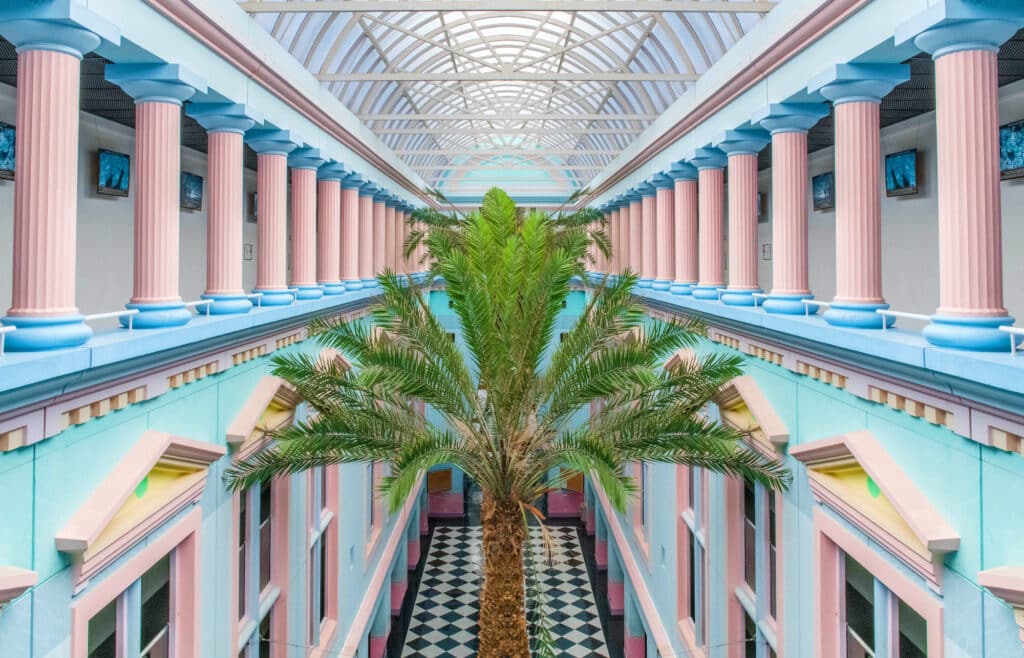 Pastel interiors, shimmering hues, and deadpan humor: welcome to Wes Anderson's world. Even if you've never seen any of his films, you will most likely be aware of the director's brand of cinema and his atypical imagery. Widely commented in the press, the "Wesandersonian" aesthetic exerts a pull well beyond movie theaters. Each scene is a slide in a long show of style, where the image reigns supreme. In no particular order, we find: the narrator's voice-over, retro backdrops, fixed shots, perfect symmetry, lateral and vertical camera movements.
An adept of maximalism, Anderson delights in planting hidden details in his works, so that each film requires several viewings to exhaust the full extent of his artistic genius. His titles include The Royal Tenenbaum, Darjeeling Limited, French Dispatch, and, his latest release, Asteroid City, in cinemas this summer.
The Grand Budapest Hotel remains his biggest hit, with the extravagant adventures of M. Gustave, an interwar hotel concierge. The prestigious establishment with its candy-pink façade is a protagonist in its own right. The establishment is full of secret rooms, rococo wallpapers, and architectural elements as absurd as they are inventive. Characteristically, Anderson's sets tell a story and create the film's atmosphere.
From cinema to reality
Anderson's success extends beyond his filmography. His style has many imitators, to the point of becoming an aesthetic model on social networks. In short #wesandersontrend videos, users stage themselves in the director's style. Not to mention the number of articles and videos dissecting the Wes Anderson phenomenon from retro-aesthetic, philosophical, and historical angles.
Having reached an iconic status in contemporary popular culture, this visual universe transcends borders. Some have even tried to capture it in the real world. That's how the Instagram account Accidentally Wes Anderson started out. Founded in 2017 by Wally Koval and his wife Amanda, it boasts 1.8 million followers, 2,129 posts featuring landscapes that look as if they came out of a Wes Anderson film.
Ski resorts, factories, hotels, trains…: all over the world, Internet users compete to discover (and document) colorful and atypical places. Originally an Instagram account, Accidentally Wes Anderson has become a community platform, where travelers and photographers alike can submit their shots. Ninety percent of shared photos and videos were taken with smartphones. The site even features an interactive map listing all the places worthy of the big screen. A true journey through Wesandersonia.
The project has given rise to an eponymous book, with a foreword by Wes Anderson himself. "The photographs in this book were taken by people I have never met, of places and things I have, almost without exception, never seen—but I must say: I intend to," he writes with a note of humor. "There must be about 200 locations here, which should keep me busy for several decades, but I plan not to let any of these experiences escape me, especially the Croatian pancakes stand".
With 200 shots selected from over 15,000, Wally Koval plunges us into this miniature, imaginative world of symmetrical compositions, bright colors, and eccentric details. Like a postcard, each image is accompanied by a story. From the flashy pink silos of Malley's chocolate factory to the stained-glass windows of Stephen Huneck's Dog Chapel and the palm trees of Lycée de l'Image et du Son in Angoulême, the cinematic art transforms the way we look at familiar places.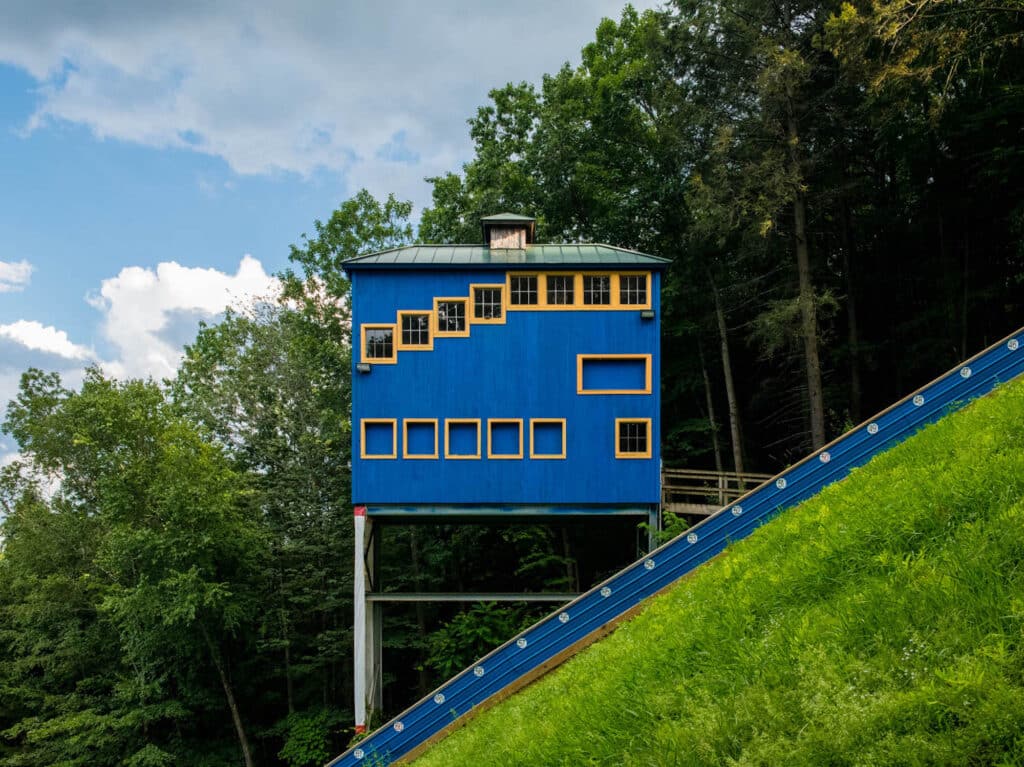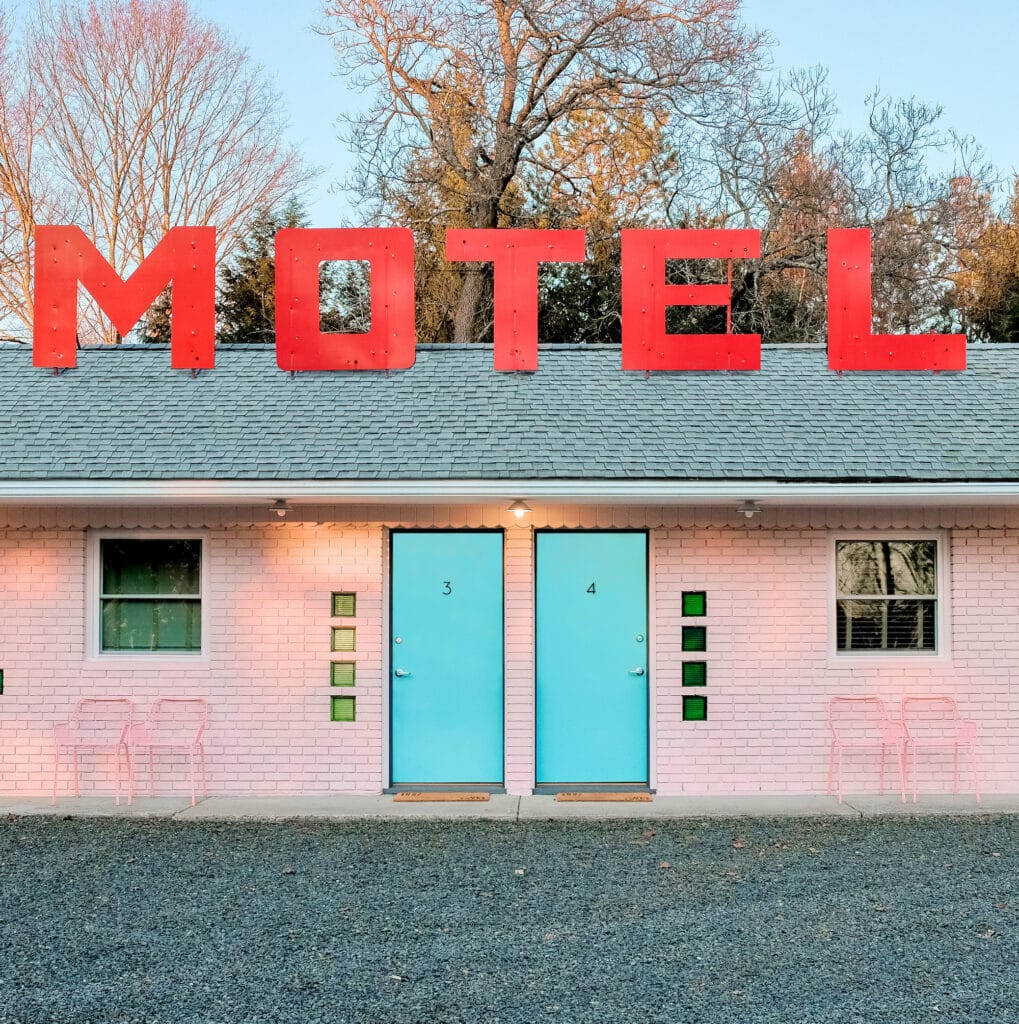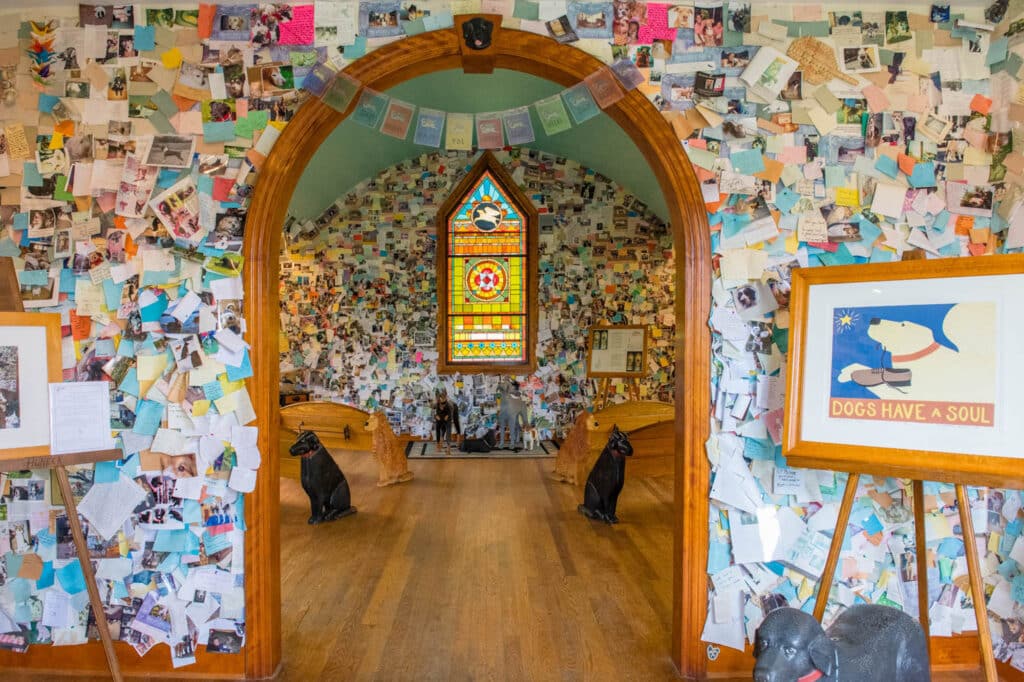 Wally Koval, Accidentally Wes Anderson, 368 pp., €35.95 / $37.50