The mainstream media has long centered images of Black pain and trauma promoting negative stereotypes. Often these images are captured by white photographers and these stories reported by white journalists who might lack the education, experience, or empathy to fully comprehend the complex histories at play.
"I do not expect the white media to create positive Black male images," Black Panther Party co-founder Huey P. Newton said, an observation that still holds up half a century later. Often, Black people are portrayed as criminals or the victims of poverty, war, and intraracial violence. Images of strong families, loving relationships, and empowering achievements are marginalized, if not wholly ignored.
Despite the lack of institutional support, Black artists find a way to create and subsist, amassing extraordinary archives of work. In recent years, the mainstream art world has slowly begun to give Black artists their proper due, be it through the increasing recognition of once-overlooked artists like Lorraine O'Grady and collectives like Kamoinge who helped pave the way, or creating opportunities for a new generation of artists using social media to build audiences outside traditional art spaces.
While many treat art as a commodity, trading it like an investment in their portfolio, the traditional maintains an integral role in supporting artists at every level of their career. For Dr. Kenneth Montague, founder of The Wedge Collection, the personal and political go hand in hand. With the publication of As We Rise: Photography from the Black Atlantic – Selections from the Wedge Collection (Aperture), Montague offers a multifaceted look at Black life across the diaspora. Featuring more than 100 works celebrating the distinctive styles and shared cultural experiences, the book explores ideas of community, identity, and power through photography.
Roots & Culture
As a first-generation Jamaican-Canadian man coming of age in Windsor, Ontario, a predominantly white city located just across the river from Detroit, Dr. Kenneth Montague embodies the transcultural spirit of Black life. Exposed to a wide array of cultures growing up, he considers Stuart Hall's idea of Blackness as a constant state of "being" and "becoming" in both his life and his work.
Although the Montagues were one of the only Jamaican families in Windsor at the middle of the last century, they raised their children with a love for Black culture and art. "I was born in the 1960s and grew up in the air of Black empowerment in Detroit with the music, the politics, and the auto industry. It was a very happening place," says Montague.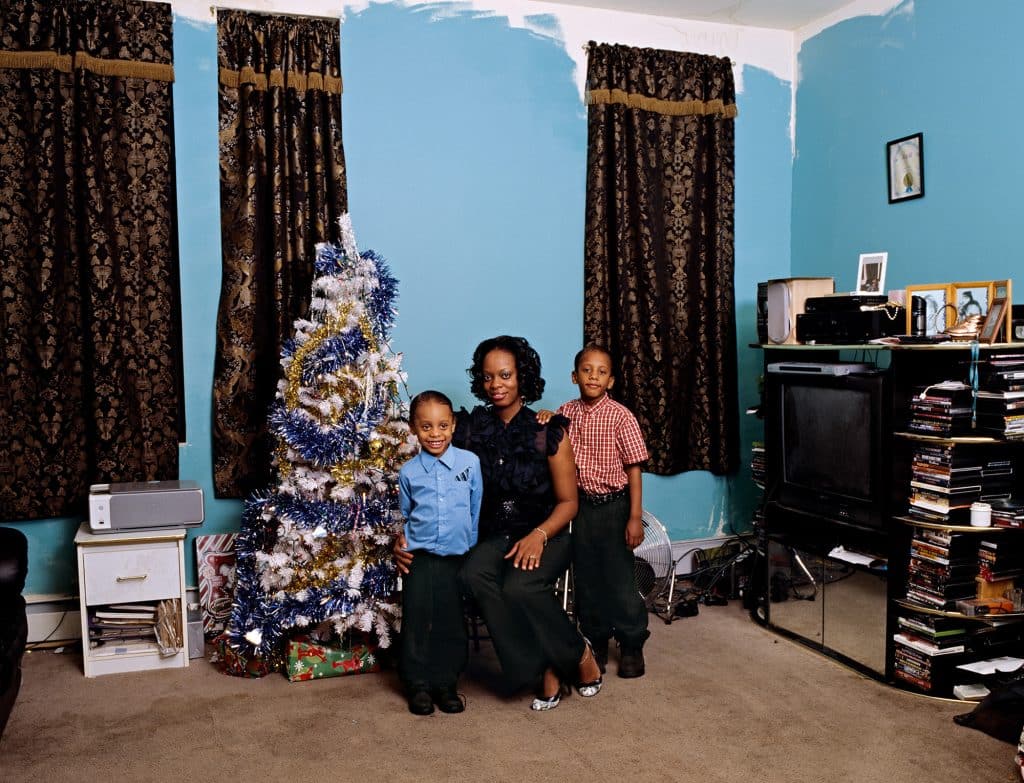 "Canadian culture was all around me at school, but we had Jamaican music and food around the house, and trips to Jamaica every summer. I would see Black people everywhere. [Back home] I made an imaginary place for myself in images from magazine. It was a real search for self. I had a need to see myself and create my own sense of identity."
Montague first discovered how to fulfill that need at the age of 10 when he visited the Detroit Institute of the Arts with his mother and siblings. There he saw James Van Der Zee's iconic 1932 photograph, Couple in Raccoon Coats, for the very first time and became entranced by this dazzling scene of glamour and glory during the Harlem Renaissance. "It burned in my brain," says Montague of the photograph, which gave him a powerful new point of entry into Black American culture.
At the time, Montague's image of Black America was shaped by TV sitcoms like Sanford and Son, What's Happening, and Good Times, which, while groundbreaking for American audiences, were not particularly relatable to his life experience. Van Der Zee's photograph created a portal into another world that Montague instantly recognized: into an image of Blackness created "for us by us."
Satisfy My Soul
In 1997, Dr. Kenneth Montague began The Wedge Collection to celebrate Black pride and joy at a time when few white-owned institutions exhibited the work of Black photographers. Although not formally trained in art history, Montague moved by instinct and need, recognizing the innate power of photography to transform the way we think and see.
It's an understanding that Montague recognized in his own childhood, using an instamatic camera to photograph not only family, friends, and events but to create self-portraits. "I was always self fashioning, then holding the camera out and seeing what I was able to get in the picture when the film came back," he recalls.
"It was the idea of: this is who I am and I am going to state it to the world. I felt an unbridled sense of freedom in photography that I didn't feel being the only Black kid in class growing up. It was a stage for me to perform and dream. This is who I was being, and who I wanted to become in the future. It was a very personal thing for me."
For Montague, the power of discovery and recognition expanded beyond taking photographs and found expression through the collection of images themselves. From this profound desire to see himself and a way in the world, The Wedge Collection was born. The collection took its name first from a wedge-shaped space in his home where he showed work, and in time came to represent the possibility of creating a space for Black artists to tell their stories, "wedging" artists into mainstream contemporary art.
One Love
Adopting his late father's understanding of "lifting as we rise," Dr. Kenneth Montague fashioned The Wedge Collection to elevate the work of Black photographers, who have all played a singular role in shaping the conversation around photography, community, identity, and empowerment. As We Rise is a veritable who's who of contemporary photography, featuring works by Jamel Shabazz, Carrie Mae Weems, Lebohang Kganye, Barkley L. Hendricks, Ming Smith, Samuel Fosso, Kwame Brathwaite, Hassan Hajjaj, and Texas Isaiah — with a special focus on Montague's fellow Black Canadians. 
The result is a look at Black pride and joy — of the families, friends, individuals, and communities who shape the culture. From Raphael Albert's 1972 photograph from the Miss Black & Beautiful contest in London to James Van Der Zee's 1982 portrait of Jean-Michel Basquiat with a Siamese cat, Montague's brilliance as a collector lies in his intuitive ability to perceive the universal thread that connects his community.
"Regardless of the individual photographers, the collection shows very strikingly the undercurrent that interconnects many different practitioners from many different eras and countries. It confirms for us truths we must, on some level, have known before, but have perhaps never put into words," author Teju Cole writes in the book's preface.
"As We Rise shows us what Gordon Parks has in common with Nontsikelelo Veleko; it proposes that Seydou Keïta and James Van Der Zee are brothers. In the vast majority of these pictures, we see people who are looking at the camera, at the photographer, generally at their ease, dressed as they wish to be…. And it is perhaps this feeling of ease, above all, that makes us think, These are family pictures. This is a family album."
As We Rise: Photography from the Black Atlantic – Selections from the Wedge Collection is published by Aperture, $50.00.