Where does your passion for sports come from?
When I was young, I used to play basketball. My position was on the bench, and I only went in if the game was wildly out of control. I was a really awkward, tall, skinny kid without a lot of confidence, but being on a team I still got to be part of a community. It meant a lot to feel like I was "in somewhere". And I really loved sports, even though I wasn't a good athlete.
With photography, it was similar. I shot the yearbook throughout school, and also anything from proms to sports. It was like being part of a magazine or newspaper staff. Both basketball and photography were ways to be part of situations without having to be 100% at the center of attention.
That continues as an adult. Sometimes I find myself at a wedding where I'm not asked to be the photographer, but I still take pictures because it allows me to engage and step back whenever I feel like it. It's definitely a safe space.
Rather than "weird", there's a surreal quality in your photos that disorients the viewer for a moment, forcing us to look harder. What situations are you looking for when you work?
For this project, I definitely bent the definition of sports as much as possible to serve my photographic goals, so we're essentially talking about people doing things for fun.
I like events where there's cheap beer on hand, as opposed to big sports events with a lot of rules and limitations. At weird sports, you go for a reason and you'll often find something that is equally amazing, or maybe even better than what you imagined. One of the early recipes I found is bringing friends along. We would be like, what the fuck are we looking at right now? I couldn't believe what I was seeing, and I wanted to share it with other people.
How did the editorial industry react to your work?
This entire project has been in response to publications that would not run my work. I had a meeting at Sports Illustrated years ago, right when I started working on this idea, and I was told by the head photo editor that I had the funniest portfolio he had seen in years, but he never ran any of the images.
So I just started doing it. I stopped asking for approval. I used the money that I made on commercial jobs, which pay very well, and I use that to travel. I would stay at my friend's place, sleep on their couch, then I would bring them along and we would have a great time, but nobody wanted my work until my first book came out.
The one I learned a lot from is Mike Davis, a photo editor who used to work at National Geographic and the White House. He is great at sequencing, and finding moments that are very telling and not obvious. I've photographed a couple of Olympics, and I had Mike edit my work also for myself. The photographs he chose, the ones that I either loved or learned to appreciate, were not the photos that were going on the wire. He's given me a lot of confidence to collect and highlight images that are nontraditional in sports. I often wonder what Mike would do, and try to do something similar.
Generally, though, it's hard for editors to lean into images that are a little surreal, or humorous. It feels like they want to be more sophisticated, or more serious.
Or, "standard"?
Yeah. I mean, I did have an editor say he "didn't want to rock the boat". He didn't want to veer off of the legacy of the publication. And that was frustrating because I was trying to take chances. Commercial clients are similar. They want a cool look. They want dynamic, polished shots, that's just not me.
I feel like I get hired because of relationships, not necessarily because of my personal work. I've made pictures I'm really proud of for all my clients, but the photos they choose aren't within my control, and usually, when I see what they've selected, it's not fulfilling.
When Kehrer Verlag decided to publish my first book, I had the possibility to show a body of work the way I wanted to and without any control from anyone that I didn't believe in. It was a huge milestone for me.
There's a clear rhetoric behind most sports images, linked to the importance of being a winner. Your work completely bypasses that rhetoric. Do you think that might be why some editors don't get it?
For sure. There's often a toxic atmosphere in very competitive sports, and even a lot of brands themselves are caught up in being the best. I remember the owners of a company I worked for being very jealous of another company. And I was like, you guys are a billion-dollar company. Can't you let them be? Aren't you successful enough?
On the other end of the spectrum, people practice weird sports because they just want to have fun. It's like being a kid. It's like being in the backyard, and you create a game, you have some neighbor friends come by and you come up with a sport based on whatever equipment you have, or what the weather is like. And you go have fun. I don't think a lot of brands know how to have fun. I don't think a lot of publications know how to have fun.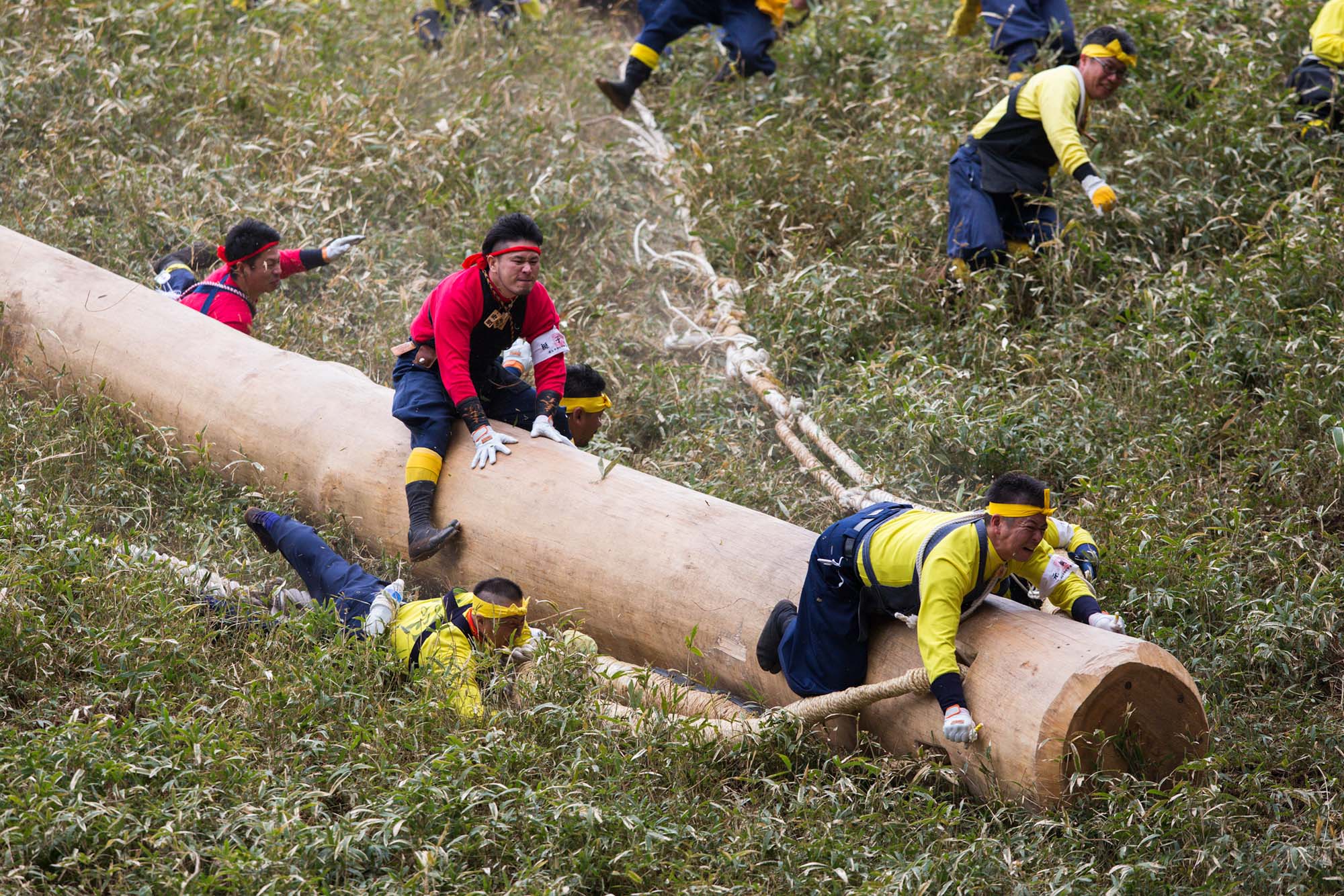 Can you talk a little more about how some weird sports come into being?
I mean, a lot of weird sports exist because a couple of drunk people decide on a competition to see who's the best at something. For instance, somebody in Iowa and someone in Illinois had a wager on who was the strongest, and they decided to do a tug of war across the Mississippi River, a huge waterway, at the border between the two states.
Here in Oregon, a sport called Pigs'N'Ford came from two friends driving a Model T car who saw a farmer trying to track down his pig on a country road. They helped the farmer chase down the pig and gave him a ride back, and they had so much fun that they made it an annual event at the county fair. They've been doing it since 1925 using the same cars, and the drivers are descendants of the original pig farmers, so all the families have been doing it since the very beginning.
The winner I photographed was crying like a child, with so much pride, because he had won an event that his grandfather competed at. It's a goofy event, but the history and the legacy to me are beautiful. I always get choked up thinking about it, which is weird in a way, because it's basically car racing with pigs under your arms. A lot of people discredit these traditions just because they're nontraditional, and localized within a small community.
I've been trying to imagine the most common sports as seen through the eyes of an alien, or someone who's never been on Earth. Everything is potentially weird if you haven't seen it before, don't you think so?
For sure, and I guess the gift of doing this project is that I get to decide for myself what I consider to be weird. Curling, for instance, is now popular in Canada and I find it really bizarre. Or the Biathlon, which is big in Scandinavia. I had somebody ask me, what's so weird about it? I'm like, well, you're skiing with a rifle. But it's also probably practical if you live up there, and you're skiing and you're trying to hunt.
I also think we're less easily surprised now because the past three years have been so shocking in many ways. The last picture I took for the book was in March 2020, at a beer-drinking competition in Wyoming. On that day Covid-19 was declared a global pandemic. We drove home and locked ourselves up, and sports completely disappeared for a long while.
There are codified terms and behaviours around the most popular sports. Could the less-known ones be a way to break the barrier of the socially acceptable, and see what's allowed? Get dirty?
Getting dirty is a big one. I love to get dirty. We're not allowed to do it when we walk around every day, so that's freedom. And it's also a situation where you can test yourself. Nobody's a professional athlete, so you can have fun. I have met a lot of people at weird sports events who have very traditional jobs. They work in an office, they have a family, and that's the one time when sports allows them to get covered in mud, or scream with joy, at an event that is so beyond what they would normally experience. A lot of people are looking to spice up their life.
As a younger photographer starting out, I wanted to impress publications like National Geographic, Sports Illustrated, and ESPN. I was like, look at me, I'm a sophisticated photographer. Now, what's really special is when friends send me photos of their kids being completely enthralled with my books. They ask for them as a bedtime read, and, you know, they make for very good dreams. As kids, it's ok to have fun. You're encouraged to go have fun. As an adult life gets serious, and I think we're all trying to find our inner child again, and celebrate what it's like to let go, without restrictions.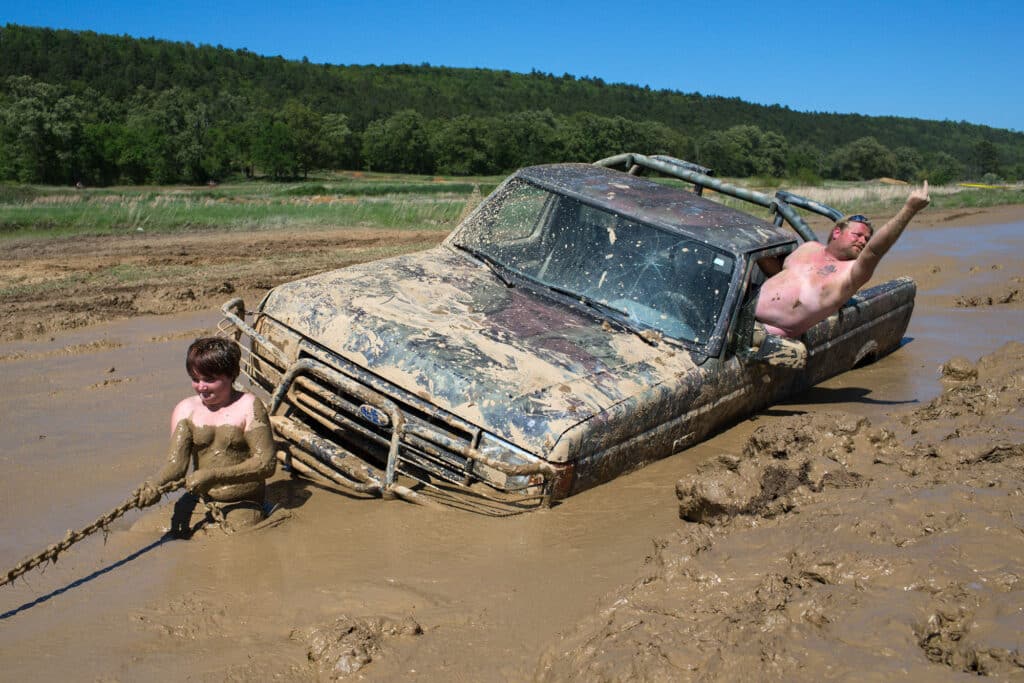 The book "More Weird Sports" is published by Kehrer Verlag and available at the price of 29.90 Euro. Signed copies are available at this link.