"The sun will always be the one from my childhood." The poetry of this sentence surprises to resonate all the better, summoning memories of a more or less distant epoch. When he pronounced it in 2019, Carlos Pérez Siquier (1930–2021) was an old child, nearing ninety. His native region has left an indelible imprint.
The photographer is inseparable from his hometown, Almeria, in Spain's deep south: a land bathed, not to say toasted, by the sun; a land swathed in light. The whole world knows this light thanks to spaghetti westerns.
And it is no less striking in the oeuvre of the Spanish master photographer. The Fotografie Forum Frankfurt in Frankfurt, Germany, now features a major retrospective, bringing together nearly six decades of Pérez Siquier's work, from 1957 to 2018.
Finding his own path
The oldest images on display show La Chanca, a neighborhood in Almeira. When Pérez Siquier began photographing it, in the mid-1950s, he had hungered for culture for some years. Rather than the pen he decided to express himself with a camera. It was a familiar object: as a child, he had watched his father develop his images in his attic laboratory.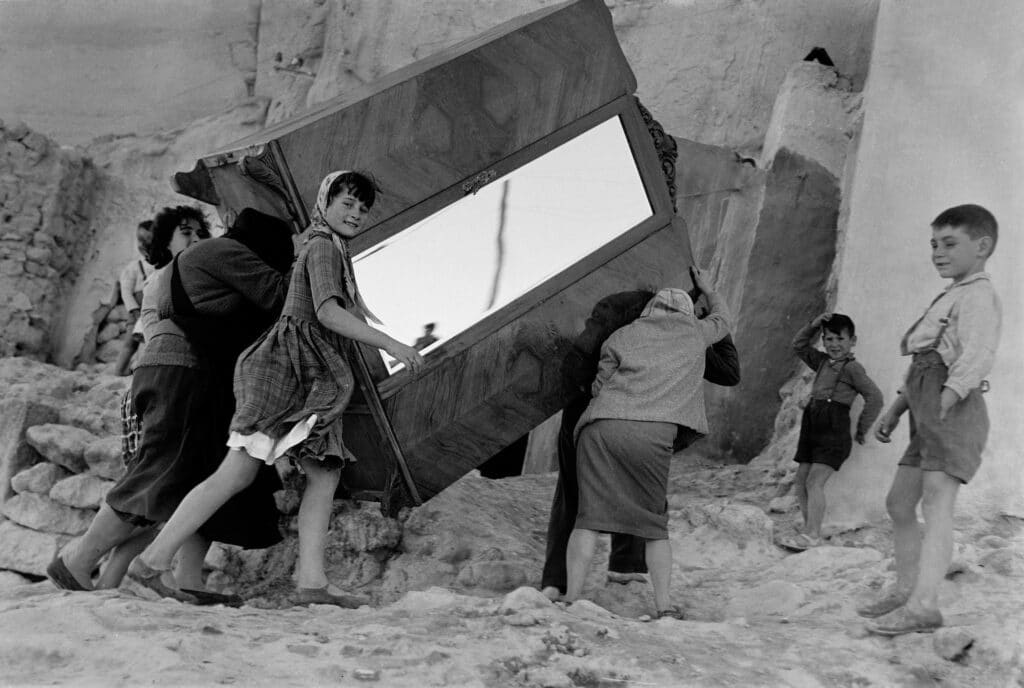 "His photos didn't teach me much. They were very conventional, with the typical aims of someone aspiring to beauty: sunsets, a small boat reflected on the sea, portraits of friends in studied poses, and so on," Pérez Siquier explained in the catalog accompanying the presentation of the retrospective last summer at the MAPFRE Foundation, Madrid.
He honed his eye through the correspondence he maintained with photographers encountered in various periodicals. Letter after letter, Pérez Siquier explored different perspectives and approaches, discovering new models and refining his own style.
One influence proved decisive, pulling him away from pictorialism: "…I discovered Les Cahiers des 30×40 published by the people at the Club Photographique in Paris. I don't know how I got hold of them. The most recognised international photographers published in them. They made me understand the importance of photography as language and its social and cultural influence. And I gradually changed the photography that I had been doing in a conventional way, more or less tastefully."
Carlos Pérez Siquier: Influence across Spain and beyond
Whether in black and white or in color, La Chanca evinces this humanist influence, a taste for simple things: visual play of architecture, children's glances, scenes from everyday life.
At the same time, the young photographer, with his colleague José Maria Artero, launched AFAL (or Agrupación Fotográfica Almeriense), a group and a magazine that soon would soon bring together the most innovative Spanish photographers. For, Pérez Siquier was nothing if not innovative.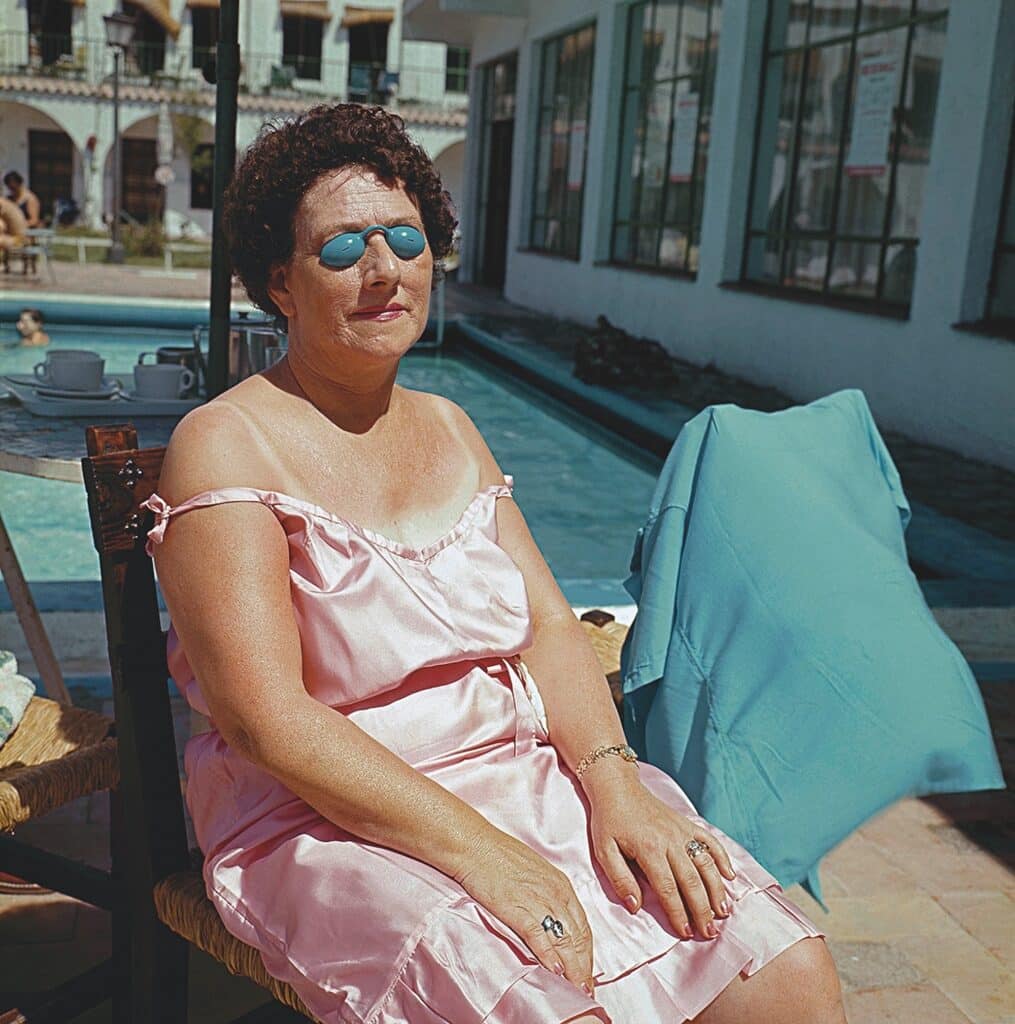 "Some images within the history of photography are so radical people just don't know where to place them. The beach images of Carlos Pérez Siquier look as fresh now as the day they were taken and we must bear in mind the context of contemporary photography in both Spain and Europe at the time," Martin Parr wrote in 2013. These color photos of the beach, taken in the 1970s, are also on view at the Frankfurt exhibition.
Not without humor and humility, the Spanish master says that he started out using photography only as an excuse to take pictures of women. The quality and longevity of his practice, however, belies this statement. As the curators of the exhibition, Carlos Gollonet and Carlos Martin, emphasize: "His works reflect the transformation of an entire country, from the peripheral location of Almería where he lived all his life."
Carlos Pérez Siquier, retrospective at Fotografie Forum Frankfurt, Braubachstraße 30-32, Frankfurt, Germany, until January 15, 2023.