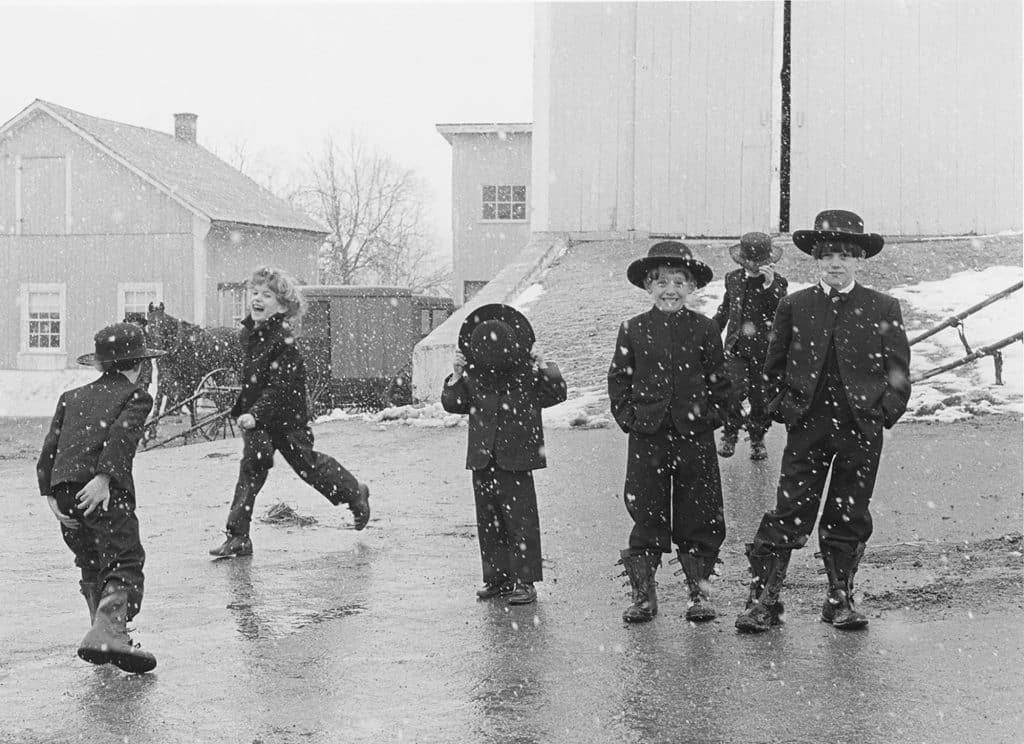 American photographer George Tice grew up among Travelers, an itinerant people who leave their histories in song rather than on the land. His mother, Margaret Robinson, was a Traveller of Irish, Scottish, and Welsh descent who married out and later divorced, but made sure young Tice maintained regular visits with his father, William Tice.
The senior Tice kept meticulous family photo albums, painstakingly pasting, photo-cornering, and captioning black and white snapshots of loved ones, cars, and home to create a pictorial history all his own. "Whenever I visited him, I asked to see the albums I would sit on the sofa and pore over each page," Tice writes in the afterword of his 25th book, George Tice: Lifework, Photographs 1953-2013 (Vertias Editions).
From these intimate encounters with photography, Tice became intrigued, discovering a very real way of rooting people to place. Although his father could trace the family tree back to German immigrants who arrived in the late 19th century, Tice later discovered his American ancestry went all the way back to 1663 when the earliest Tices departed Liège, Belgium, and set sail for New Amsterdam. After settling into New Utrecht (now Brooklyn), the next generation secured 750 acres of land in nearby Monmouth County, New Jersey, not far from where Tice lives and works today.
Descended from farmers and boatmen, Tice's photographic work is a study of people, nature, and place. Now 84, Tice reflects on a lifetime behind the camera with the publication of his magnum opus, which will officially launch on May 20-21 at Joseph Bellows, Scott Nichols, and Nailya Alexander Gallery booths during The Photography Show presented by AIPAD. The book brings together more than 300 signature black and white photographs, nearly all created with a large format camera and the master printing darkroom process for which he is known. 
The Pursuit of Happiness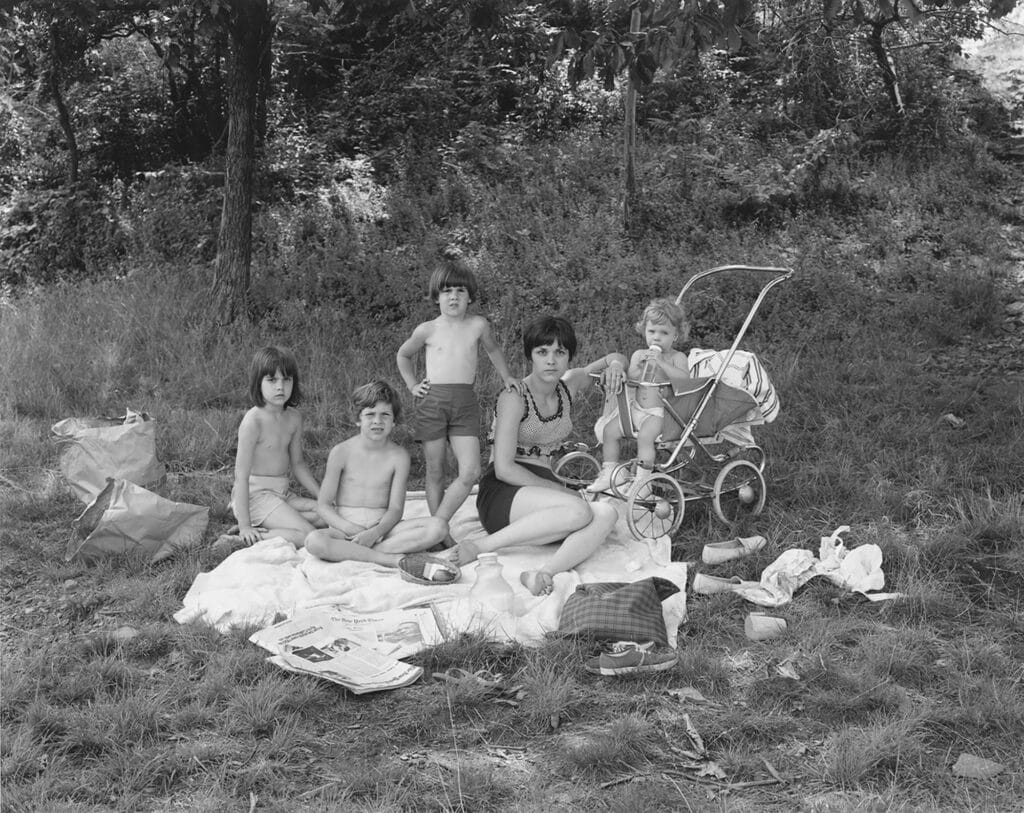 In the summer of 1953, George Tice, then 14, purchased a proper 35mm camera and a developing kit. To transform the family trailer into a darkroom, he hung blankets over the windows. In the summer, the tiny space became hot and wreaked of chemicals, a state that did not go over well with his stepfather. Tensions grew, and Tice began to act out.
"One day the principal said to me 'George, what is it you would really like to do?'" Tice writes. "I said, 'I like photography I'd like to be a great photographer.' He did a double take; he didn't expect such an audacious answer from a trailer camp kid who was failing in school and getting into trouble."
The principal hipped Tice to a local camera club, and the young teen found his purpose. From that point forward, Tice used the camera to move through the world, mastering both the art of making pictures and the lost art of platinum printing. Establishing himself as a fine art photographer at a time when photography was just starting to make way into the art world, Tice developed simultaneous careers as artist and author, crafting revelatory stories of American life.
"Like D. H. Lawrence and George Orwell, Mr. Tice has lived in the scenery he depicts, which is probably why he plays it straight," Vivien Raynor wrote in The New York Times in 1980. "Where other photographers might have seized on the men's clothing store in Trenton or the Esso station with tenements in Hoboken as symbols of banality, he approaches them on equal terms. There is neither satire not sentimentality in his art, only recognition and, perhaps, awareness of the awful loneliness attendant on the pursuit of happiness."
Urban Romantic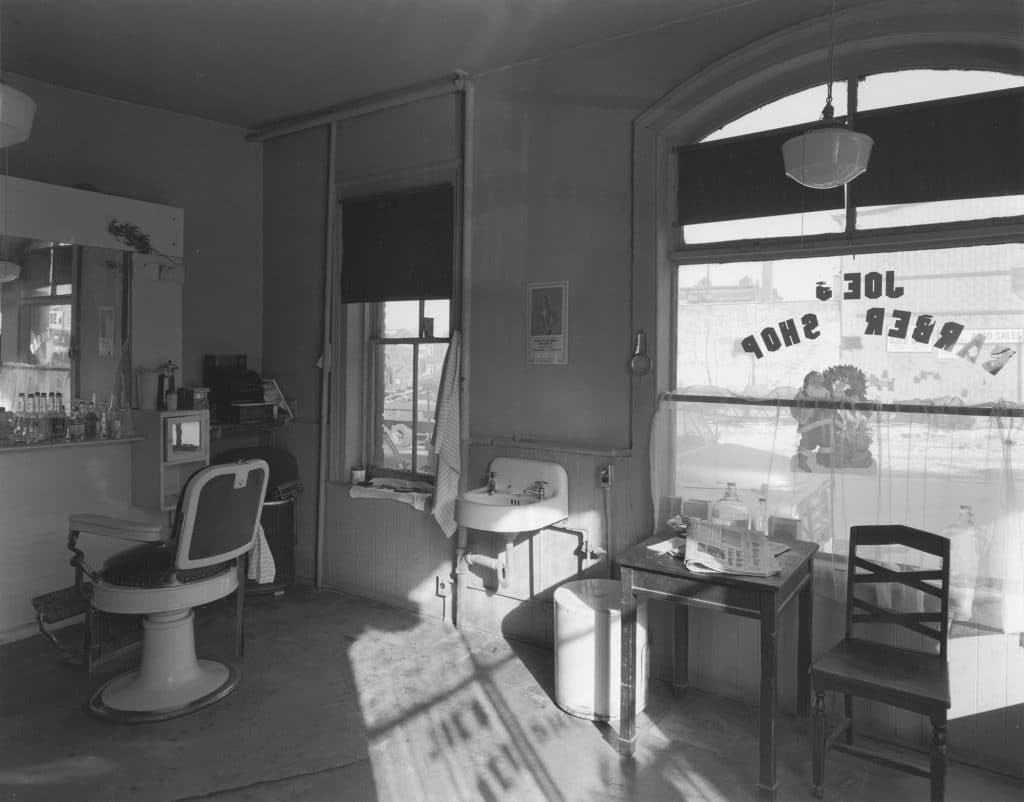 In the fall of 1968, George Tice met Lee Witkin, who opened a photography gallery on East 60th Street when there was only one other in all of New York. At a time when the Museum of Modern Art was the only major museum regularly exhibiting photography, Witkin played a critical role in elevating the form in the highly exclusionary art world. Alongside Scott Hyde, George Krause, Duane Michals, and Burk Uzzle, Tice was included in the gallery's first show Spectrum 1: Five Contemporary Photographers in 1969 and his photograph Tree #15 was featured on the gallery sign, becoming a symbol for the gallery during its three-decade run.
The following year Tice published his first book, Fields of Peace: A Pennsylvania German Album, a practice that has come to define his approach to photography. Whether photographing his family long before personal histories were part of the lexicon or producing large format architectural and street photography that laid the groundwork for the New Topographics movement of the 1970s, Tice has created an intimate chronicle of America in the final decades of the millennium.
"His histories are visual poems and justify themselves fully as art for art's sake, but Tice's travels and observations invariably raise questions in his mind and lead him to libraries and archives, as well as into conversations with locals who pass by and pause for a moment, curious about the wooden camera and its black shroud, which looked like relics of the nineteenth century," Michael Miller writes in the introduction to the book. "I have never encountered a more complete reincarnation of Herodotus than George Tice."
George Tice: Lifework, Photographs 1953-2013 (Veritas Editions), $135.00.
Book Signing Events with George Tice:
AIPAD: The Photography Show – Friday, May 20 and Saturday, May 21, at the Joseph Bellows Gallery, Scott Nichols and Nailya Alexander.
ICP: Photobook Fest – Saturday, May 20, 11am ­ Noon. 79 Essex St, New York, NY.
Gallery 270 – Thursday, June 2, 7­9pm. 270 Westwood Ave., Westwood, NJ.