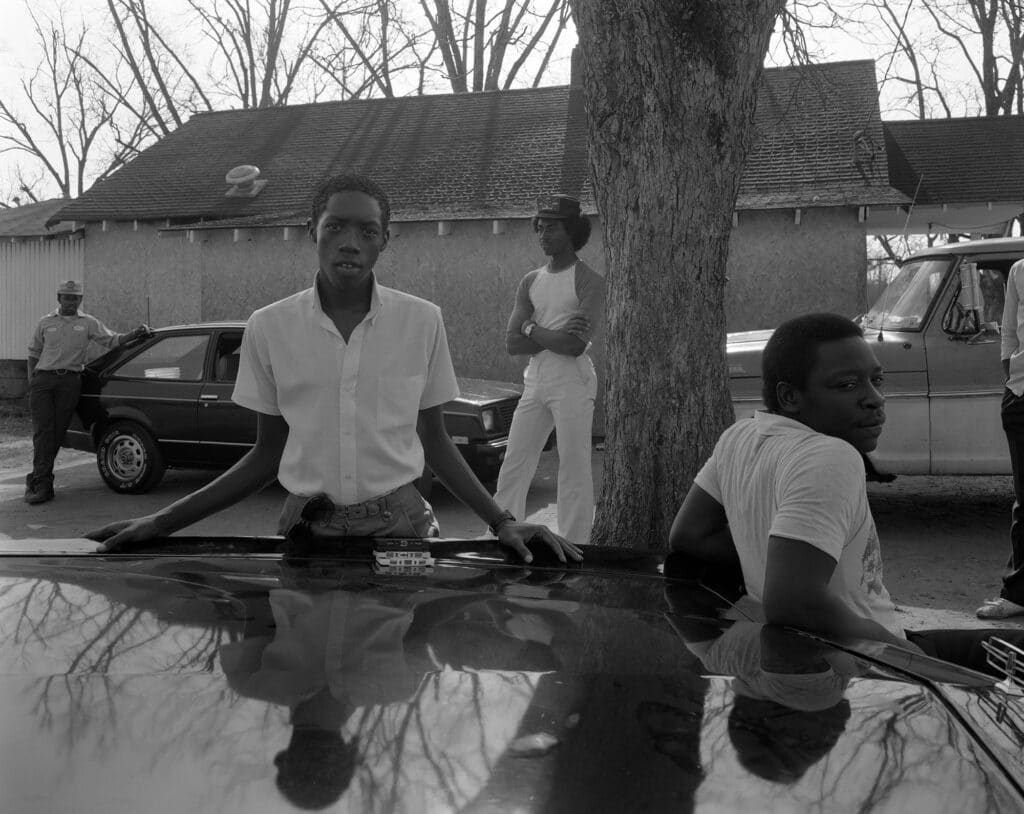 On May 19 The Photography Show presented by AIPAD returns to New York City for the first time since 2019. Now in its 41st edition, The Photography Show is the longest-running and foremost exhibition dedicated to the photographic medium.
"The Photography Show remains one of the most important annual international gatherings for galleries to showcase the entire spectrum of fine art photography, from it's earliest 19th century renderings to the most cutting edge contemporary work," says New York-based gallerist Robert Mann. "It's a fair that attracts curators, collectors and critics from around the globe to view and purchase works that are of museum quality from some of the most respected galleries and dealers in the world."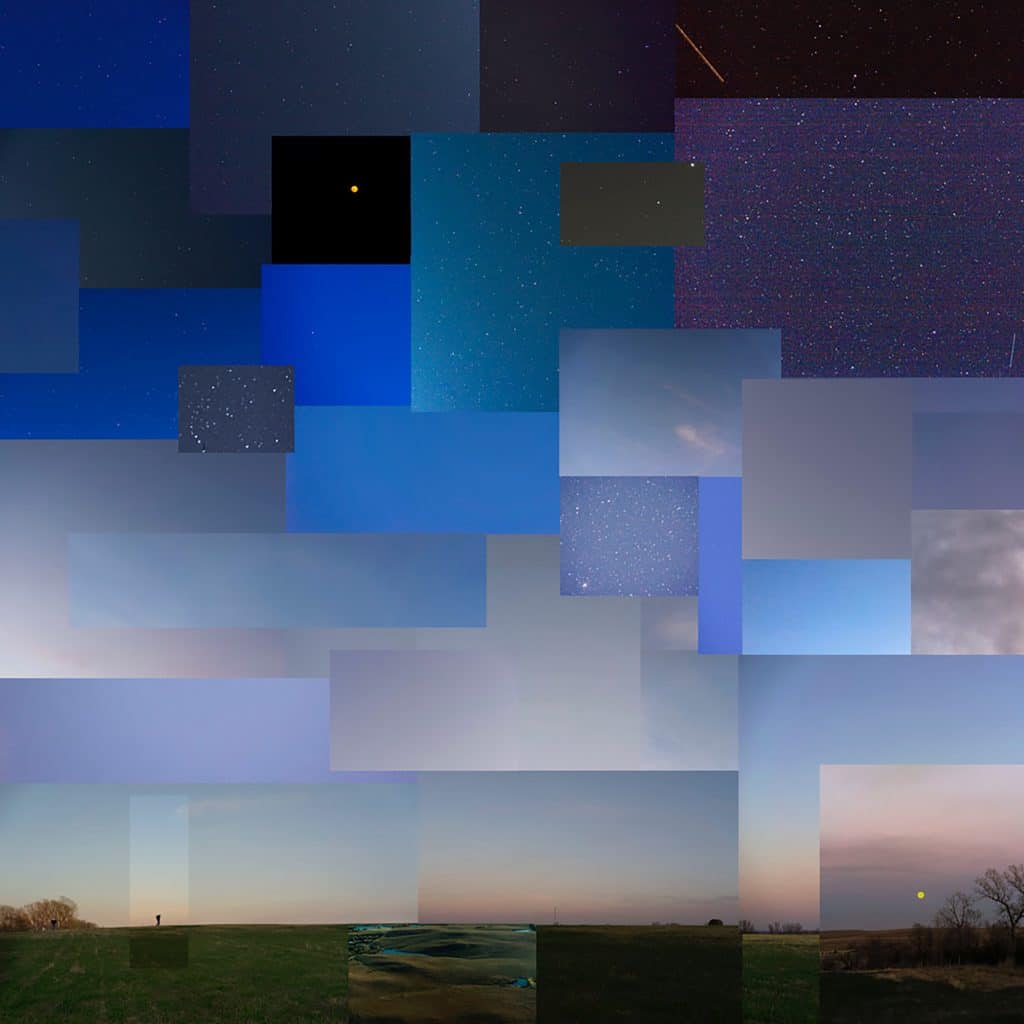 The tightly focused, members only fair will bring together 49 leading galleries from 9 countries and 23 cities at a new midtown Manhattan location, Center415, through May 22, 2022. Exhibitors will present fresh-to-market and museum-quality work including cutting-edge contemporary, modern, and 19th-century photographs, photo-based art, video, and new media.
An Inclusive Approach
The 41st edition of The Photography Show presented by AIPAD is perfectly attuned to the times, offering a broad cross selection of work that reflects the ways photography can transform the way we see and think about the world. This year's edition brings together an inclusive selection of works by artists from all walks of life. Adama Delphine Fawundu, who will be exhibiting her work at Arnika Dawkins Gallery, an Atlanta-based gallery dedicated to the work of photographers from across the African diaspora.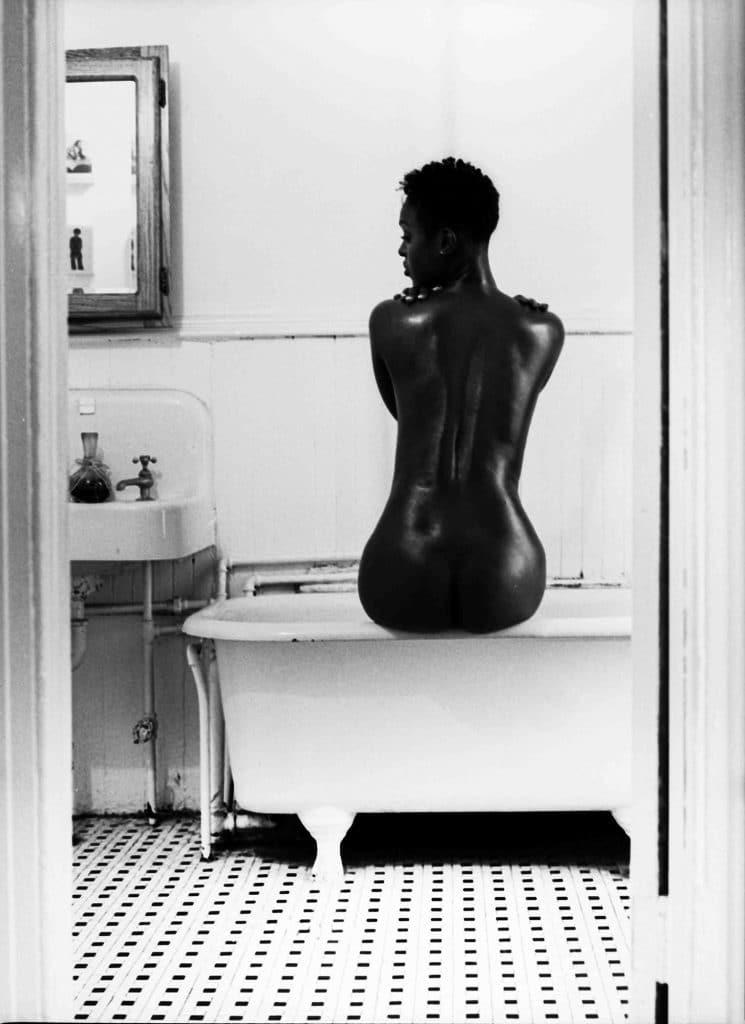 Recognizing the importance of making space for groups whose contributions have largely gone underrepresented, Fawundu observes, "Black women photographers have been making important works almost as long as the medium has been in existence and it is imperative for us to keep doing the work. It is also in the best interest of exclusionary industries to wake up. It is important for us to have this space [at The Photography Show] to share ideas, resources and imagine the future of the medium together."
Indeed, whether taking in Michael Jang's monumental wheat paste murals at Lee Gallery, Baldwin Lee's intimate portraits of the American South at Howard Greenberg Gallery, or Zanele Muholi's majestic portraits of South Africa's LGBTQIA community at Yancey Richardson, The Photography Show proffers a kaleidoscopic array of works that inspire, inform, and adopt an inclusive approach.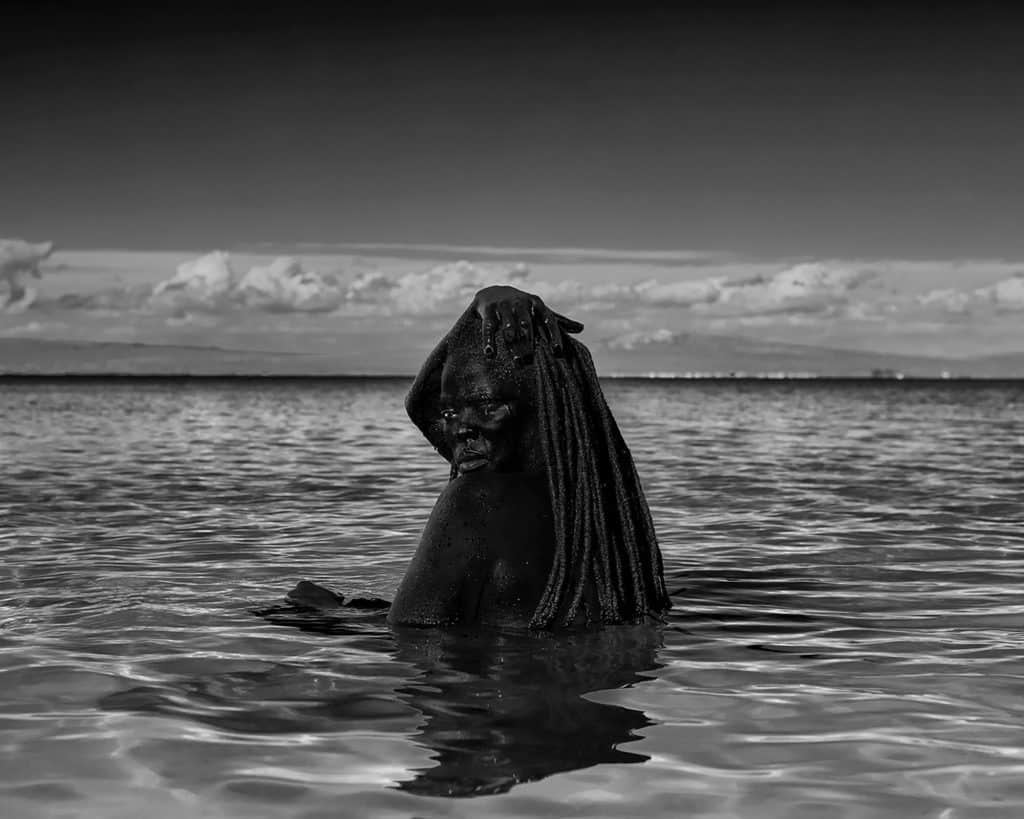 Welcome Home
Over the past two years, notions of home have become fraught with new significance. While skyrocketing housing prices across the United States continue to keep new generations from pursuing the American Dream of homeownership and the eviction crisis continues to spiral nationwide, those who can afford the privilege of working from home have found themselves crawling the walls.
In her on-going series "Anonymous Women: Domestic Demise", Patty Carroll wrestles with our fantasy of the perfect home, with tongue firmly planted in chic. Her perfectly coordinated scenes of death by interior design will be on view at Catherine Couturier Gallery, based in Houston. These glamorous scenes of triumph and tragedy beautifully poke fun at our obsession for perfection.
"So many clients mentioned that Patty's "Domestic Demise" series really struck a chord during the pandemic," says Catherine Couturier. "Images of women trapped under heaps of laundry, tied up in phone chords, or drinking wine as another day ends seem more relevant than ever, don't they? Even my son, at only 13, asked if I could buy Birthday Blues for him because, 'That's how Covid feels' — spilled popcorn on the floor, a TV still flickering, no one moving, nothing changing. I think we all felt the weight of our homes in a different way than before."
On the Road Again
Snapshot photography is perhaps the most beloved vernacular genre known, its intimacy and lack of pretensions allowing for a level of intimacy and candor that is hard to come by in more formal settings. Because it is so radically unprofessionalized, it offers us windows into lesser known-worlds — like the "Hitchhikers" series by Doug Biggert.
Between 1973–1985, Biggert photographed some 450 hitchhikers he picked up while cruising in a green 1966 VW Bug through California, while driving to and from his job hosting a late night jazz radio program. Through his eyes we see Cali's countercultural fringe, a fascinating cross section of teens, tourists, drifters, runaway, hustlers, college students, and slackers trying to find their way. His fascinating portraits of America in transition will be on view at Robert Mann Gallery, based in New York.
"Showcasing Doug Biggert's "Hitchhikers" series would be compelling at any time but perhaps this year in particular, when we find ourselves in a polarized society, this work is especially poignant," says Robert Mann. "The carefree lifestyle of hitchhiking is perhaps a metaphor of those times past when people were more trusting and living a free and unencumbered life. And it certainly is no secret that another part of Doug's narrative was the homoerotic aspect of this work. As our society continues to grapple with issues of acceptance and inclusion it is important to celebrate and support the liberties we've achieved to date."
A Cultural Reset
Although photojournalism has largely been overlooked by the art world, Sid and Michelle Monroe of Santa Fe's Monroe Gallery remain steadfast in their determination to elevate the masters of the form, both present and past. "The role of photojournalists has perhaps never been as vital and important as it is today," the Monroes say. "By encouraging photojournalists to make fine art prints, their work enters a new realm beyond the temporary, the printed page or a brief appearance in a web article. Exhibiting their work further establishes the images in our collective consciousness and our shared history."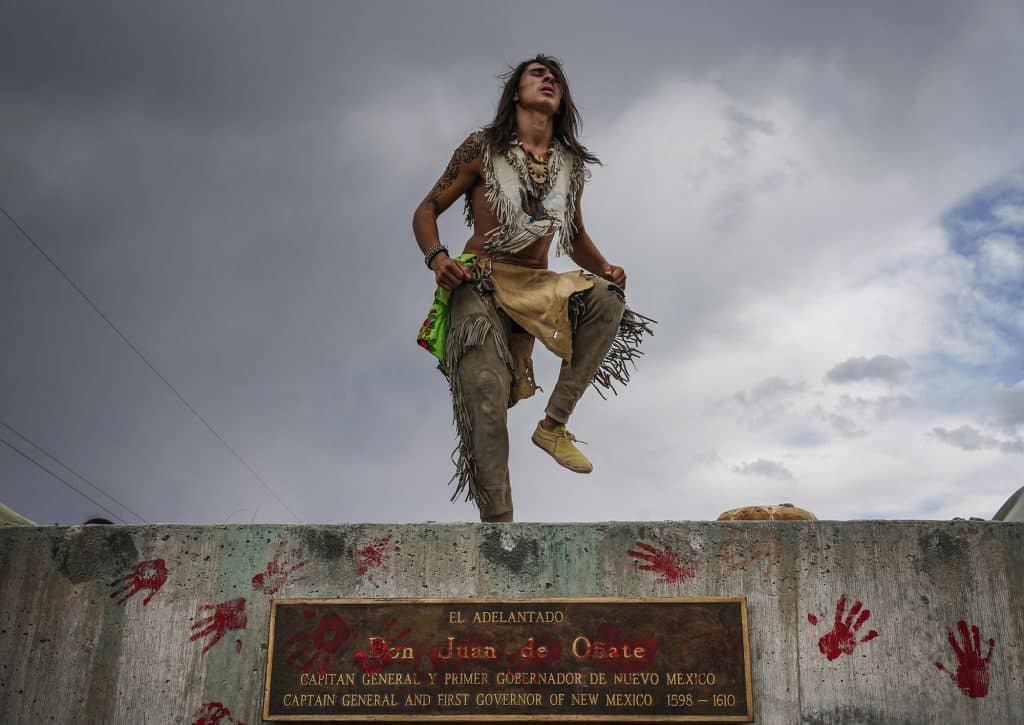 At The Photography Show, Monroe Gallery will be presenting Gabriela E. Campos's photograph of Than Tsídéh, 19, of the Ohkay Owingeh Pueblo dancing on an empty platform where a statue of brutal Spanish conquistador Juan de Oñate was removed from where it once stood in Rio Arriba county, New Mexico, during the immediate aftermath of the murder of George Floyd in June 2020.
"The names of conquistadors, like those of Confederate and colonial generals and leaders, have been memorialized as roads, schools, shopping centers, statues, even building names," the Monroes say. "Americans have tended to ignore old political monuments without thought, or even knowing, of the histories behind them. Campos's photograph brings awareness and perhaps a shift in consciousness and it confronts the issue of Native histories in America.
Past Meets Present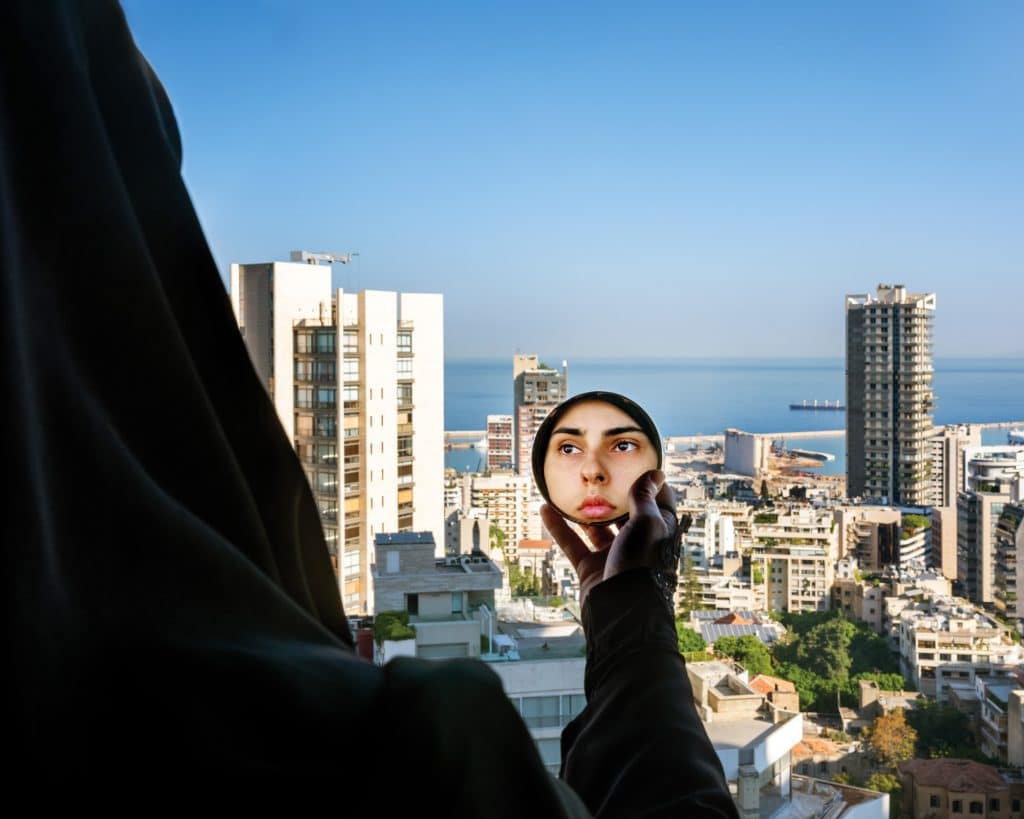 Growing up in Beirut, photographer Rania Matar remembers when the Lebanese Civil War began in 1975. Just 11 years old, Matar recalls the challenges of growing up amid the devastation of war. In 1984 at age 20, she moved to the United States, where she built her family and career, creating portraits of girls coming of age in the East and the West. Shortly after the explosions of the Port of Beirut on August 4, 2020, Matar returned to Lebanon for the first time since the pandemic began. "My father-in-law's apartment had been destroyed. I hadn't realized how close he was to the site of the explosions," she says.
Determined to find beauty and strength amid destruction and despair, Matar photographed a young woman named Alae holding a small compact looking out over the city, which will be on view at Obscura Gallery, based in Santa Fe. "We went to the top floor of the building and realized that we could see the silos of the port where the explosions happened, visible on the right side of the frame," Matar says. "The left side of the silos that were still standing protected Beirut to the West. The East side was destroyed and so was everything to the east. When she held her mirror to look at herself, I realized how powerful that moment was, where I could see her and the silos at the same time. Resilience and destruction at once."
Old & New York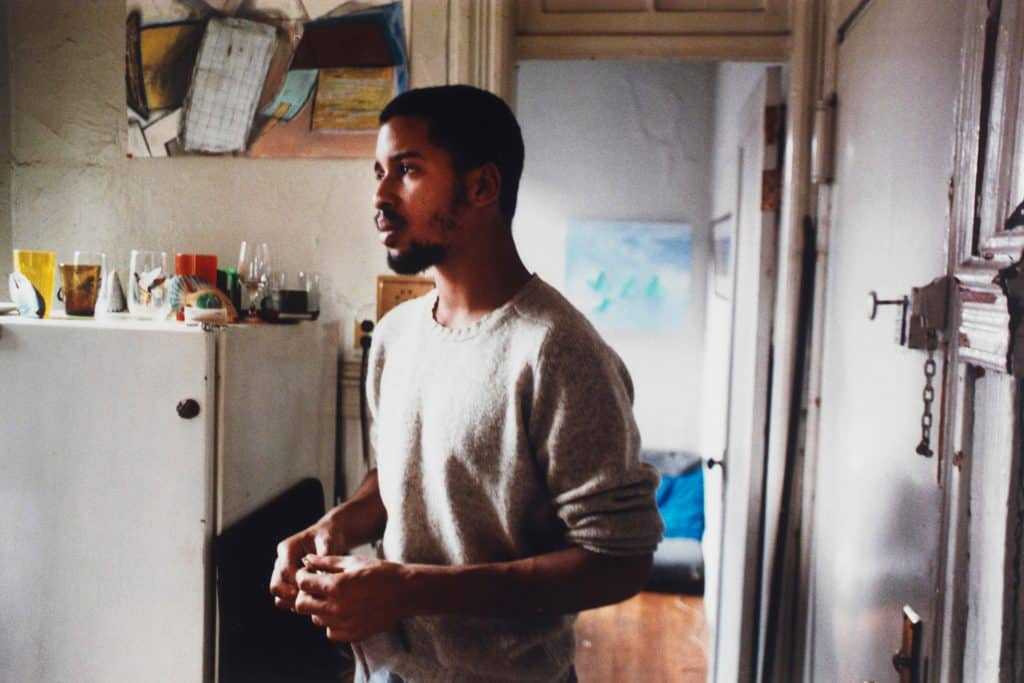 The one constant about New York is that it is always changing, yet the histories are profoundly condensed, layered one atop the other like sediment rock. New York-based gallerist Tom Gitterman celebrates the lives of those who have come before, their stories sometimes going untold but for the artists seeking to preserve these ephemeral worlds.
Gitterman will be exhibiting Allen Frame's 1981 photographs of artist friends made in downtown New York at the dawn of the AIDS epidemic that would decimate the city over the next 15 years. "There is a deep sense of mortality residing in these images, in that we know they are made on the cusp of a devastating pandemic, and many of the men we know will die within that decade," Frame says. "From the perspective of Covid, it reminds us of the numbers of people globally that we've lost. The two pandemics are very different, yet the poignance of this look into that moment of 1981 brings up the sense of loss and grief to come."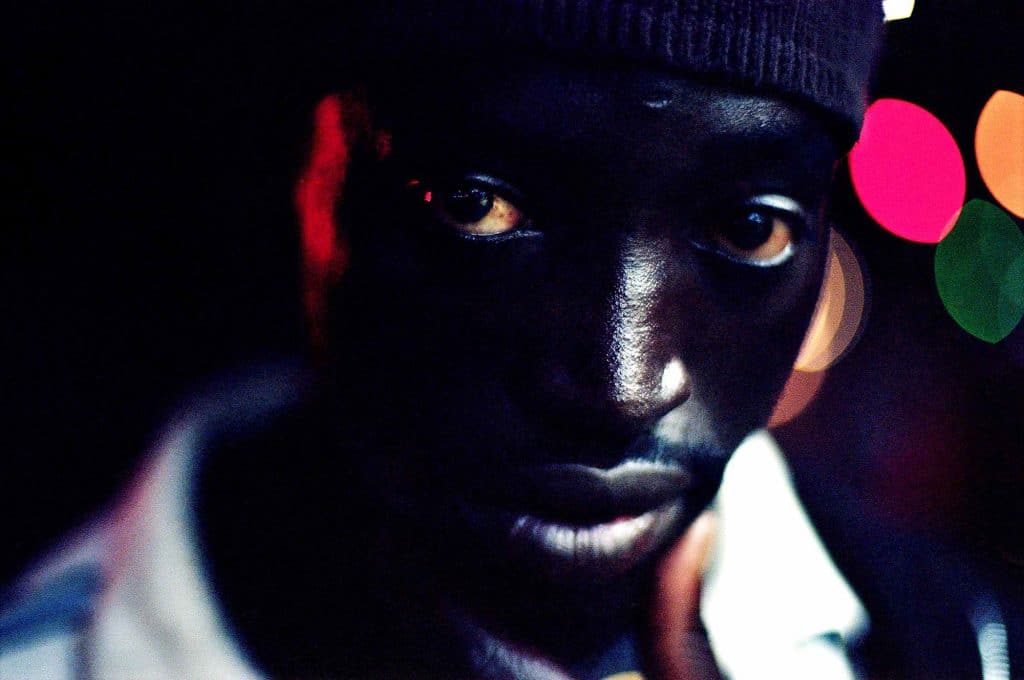 Gitterman will also be showing work by Magnum Photos member Khalik Allah from his landmark series, "Souls Against Concrete", made on the corner of Lexington Avenue and 125th Street in Harlem over the past decade. "It is easy to walk through a city not making eye contact, but for Khalik Allah this contact is essential," says Gitterman. "His photographs allow to look through Allah's eye and into theirs and recognize them as individuals. His work reminds us of our common humanity, and the need to acknowledge and respect each other."
Cover image: Kikuji Kawada, Newlyweds with Eyes Closed, from Los Caprichos series, 1975. Gelatin silver print, printed 1975. Courtesy of L. Parker Stephenson Photographs, New York
The Photography Show by AIPAD will be on view at Center415, 415 Fifth Avenue, between 37th and 38th Streets, New York City.
Thursday, May 19 – Media and VIP Preview by Invitation Only
Friday, May 20 – 11:00 a.m. – 1:00 p.m. – VIP Early Access Hours. 1:00 p.m. – 7:00 p.m. – General Admission
Saturday, May 21 – 11:00a.m. – 12:00 p.m. – VIP Early Access Hours. 12:00 p.m. – 7:00 p.m. – General Admission
Sunday, May 22 – 11:00 a.m. – 12:00 p.m. – VIP Early Access Hours. 12:00 p.m. – 5:00 p.m. – General Admission
Jeff L. Rosenheim, Joyce F. Menschel Curator in Charge of the Department of Photographs at The Metropolitan Museum of Art in New York, is the recipient of the annual AIPAD Award, which will be presented on Thursday May 19 during the VIP Preview.
In partnership with The Photography Show presented by AIPAD, the International Center of Photography will hold the ICP Photobook Fest on May 21-22, 2022, from 11 a.m. to 7 p.m. at ICP's new building on the Lower East Side, located at 79 Essex Street, New York. The event will feature leading and independent photobook publishers and photographers showcasing their latest image-based books, as well as online programming and in-person book signings. Timed admission tickets to visit the ICP Photobook Fest will go on sale at a later date.