When radical feminist artist Carolee Schneemann died in 2019 at the age of 80, she was just beginning to receive recognition from the art world after being shut out of it for decades. Schneemann, who fearlessly used sex and violence as tools to subvert the status quo, celebrated the divine feminine — even when it put her life and career on the line.
"Carolee Schneemann approached her life and her work as an unceasing process of transformation," Lotte Johnson writes in the exhibition catalog for Carolee Schneemann: Body Politics. "Layered, spliced, slashed, shredded, pasted, overlapped, superimposed, concealed, revealed, fractured, split, burned, baked, activated, fused, repeated, pushed, pulled, unraveled, embraced."
If it sounds fearless, intense, and relentless, that's because Carolee Schneemann was all of these things and more. Back in 2017, when asked how she consistently made work that challenged the status quo, upsetting sexists and feminists alike by refusing to perform respectability politics, she simply said that it was like seeing a dead body in the road and realizing that if she didn't move it out of the way, nobody else would.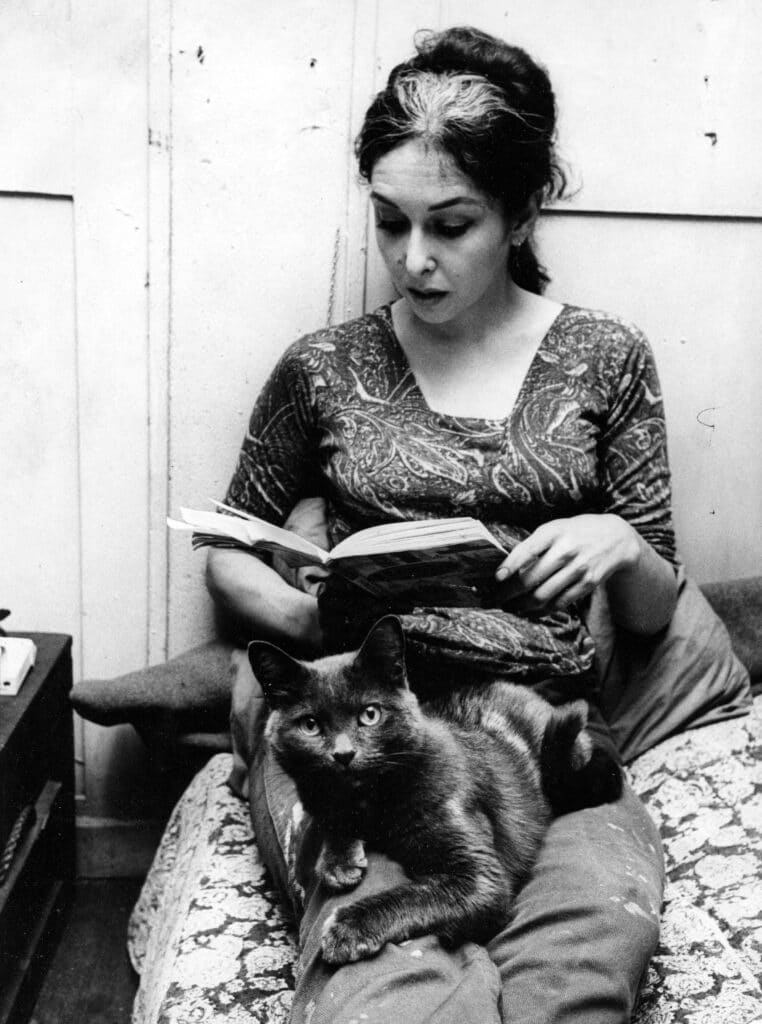 Carolee Schneemann, daring and determination
Born to a country doctor in Fox Chase, Pennsylvania, Carolee Schneemann grew up awed by the power of nature and a freedom few young girls of the time enjoyed. She escaped the drudgery of the domestic chores usually assigned to femininity by joining her father on his visits to patients, and came to understand the body as a landscape all its own.
Carolee Schneemann decided to become an artist long before such a calling was considered a viable career, but her father didn't think higher education was appropriate and refused financial support. Undeterred, Schneemann secured a full scholarship to Bard and became the first woman in her family to attend college — only to run head first into systemic sexism.
With no life models to paint, Schneemann used her own nude body as a model in the privacy of her dorm room. Male students snuck into her room, stole the work, and for their transgressions, Schneemann was kicked out on charges of "moral turpitude."
But once again the young artist remained determined to prevail, knowing that she had to establish a firm foundation for her work "because if I don't have a realm of precedence, then I'm anomalous, and my experience is constantly marginalized as being exceptional in that there's no tradition, there's no history, there's no language," Carolee Schneemann said in a 1988 interview.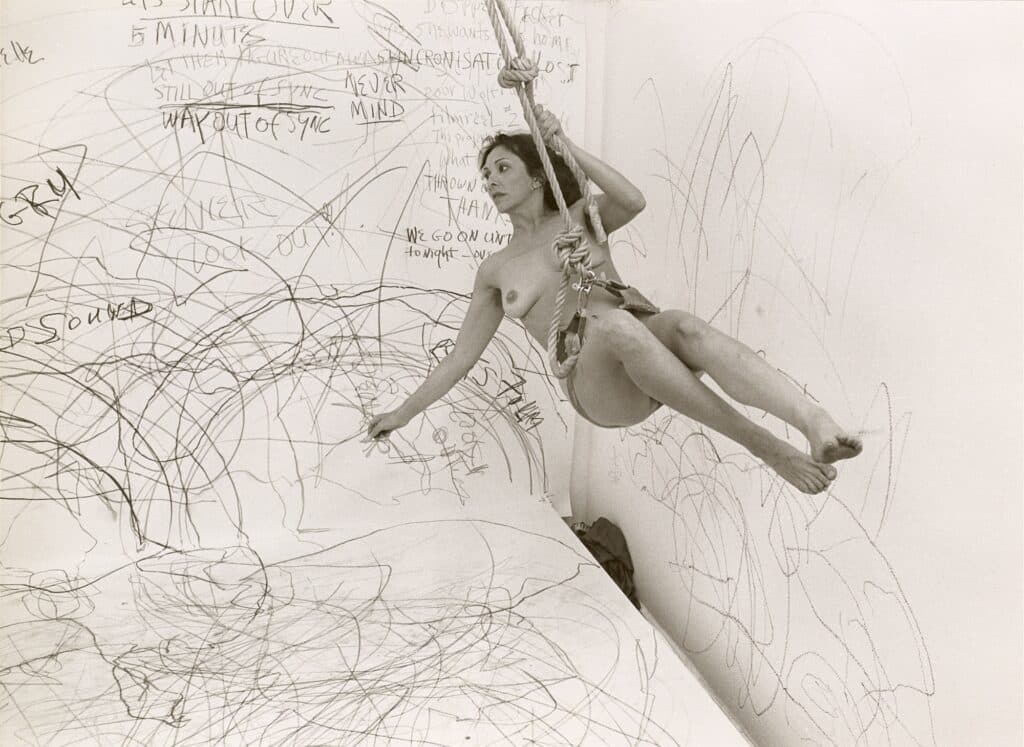 Artist, Subject & Muse
In 1963, Carolee Schneemann began openly integrating her unclothed body into the work of art with the photographic series Eye Body: 38 Transformative Actions for the Camera — a series of silver gelatin prints that showed the artist in the studio amid her paintings. In these works she is artist, subject, and muse, triumphantly subverting the archetype of the female nude by claiming it in a way no male artist ever could.
"Naked, exposed, facing a camera or spectators, my body is no longer the sexual object expected, determined by masculinist culture," Carolee Schneemann wrote of the work in 1976.
"Covered in paint, grease, chalk, ropes, plastic, I establish my body as visual territory — as an extension of the energies and organizations of my painting-constructions. It is my material. Not only am I an image maker, but I explore the image values with my flesh as materials I choose to work with. My body may remain erotic, sexual, desired, desiring but it is as well votive: marked, written over in a text of stroke and gesture discovered by my creative female will."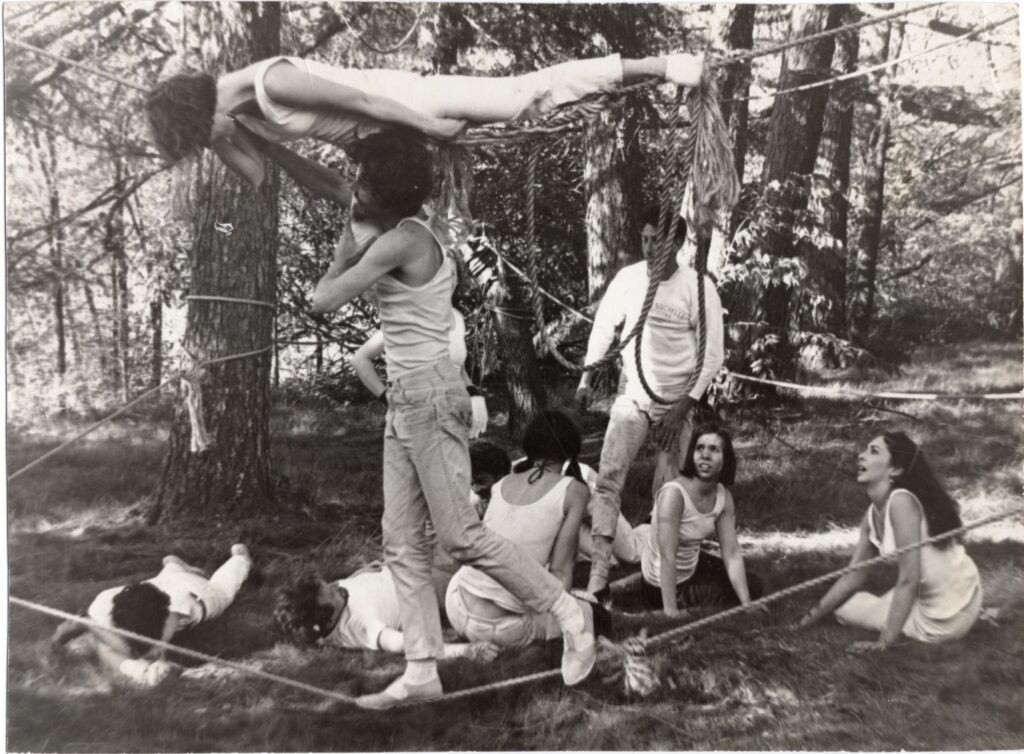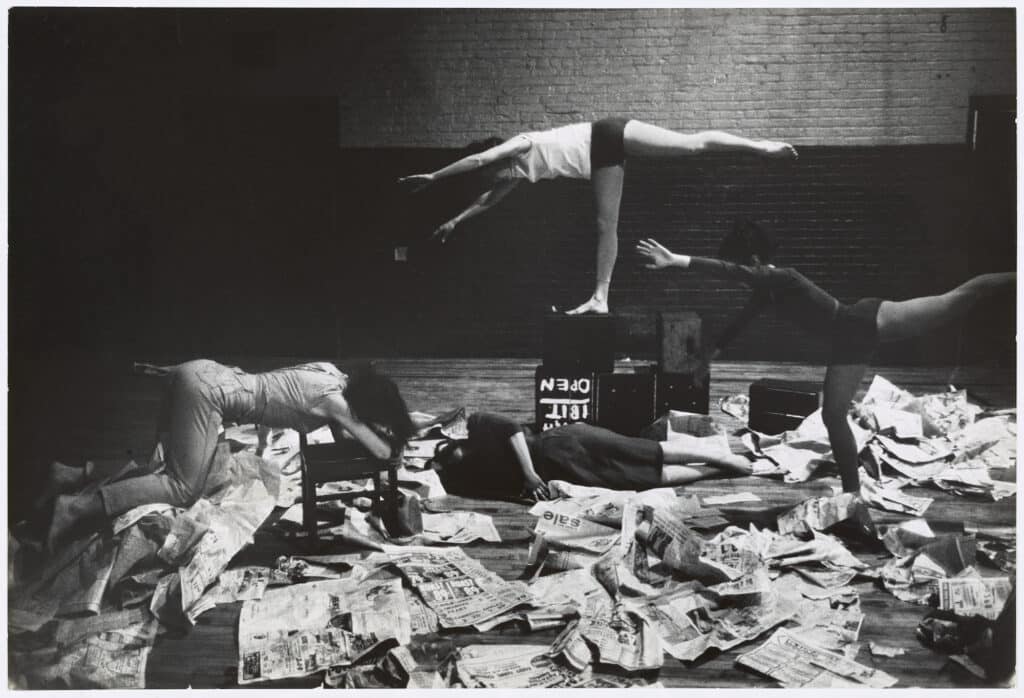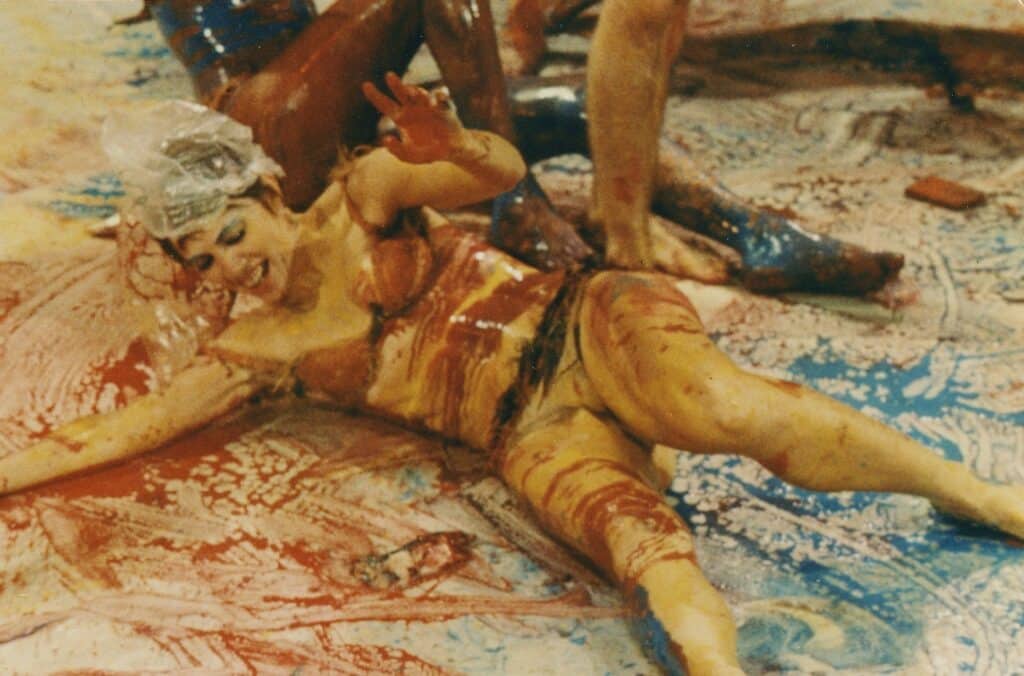 It was a philosophy that would guide Carolee Schneemann throughout her career, one marked by acts of art so deliciously audacious it took generations for the art world to acknowledge her genius.
She began working on "happenings," staging events like Meat Joy in Paris in 1964, where Carolee Schneemann and a cohort of young men and women writhed on the floor naked among a sea of raw fish, chicken, and sausages while a rather bourgeois audience gazed on the morass of flesh in awe.
Suddenly an unknown man sitting in the audience leaped from his seat in a state of frenzied rage. He lunged at Schneemann, dragged her off to the side, and began to strangle her. Two women sitting in the audience sprung into action, beating the man until he set Schneemann free — and the artist returned to the performance without missing a beat.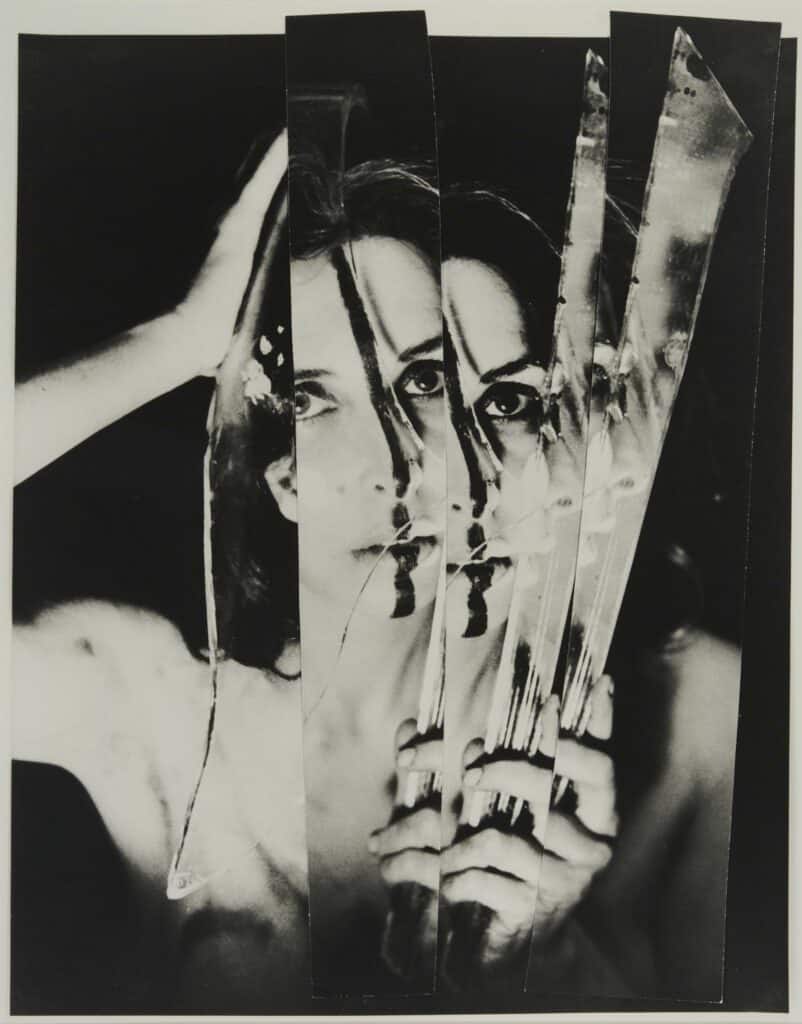 "The Message" of Carolee Schneemann
Photography has preserved so much of Carolee Schneemann's art, allowing us to return to the unthinkable, ineffable moments she constructed, like the legendary 1975/77 performance, Interior Scroll.
The work first took root in 1974 when she made a drawing titled The Message, showing a woman pulling a long, folded piece of paper from her vagina — and from this image a new idea emerged, a manifesto that spoke of Carolee Schneemann's understanding that the female body had a story to tell, a story that must be heard.
In 1975, Carolee Schneemann did just this at the Women Artists Here and Now festival in East Hampton, New York. She got atop a table undressed, slowly unraveled a scroll of her own, and read from it, warning women to "be prepared" for sexism at the hands of men.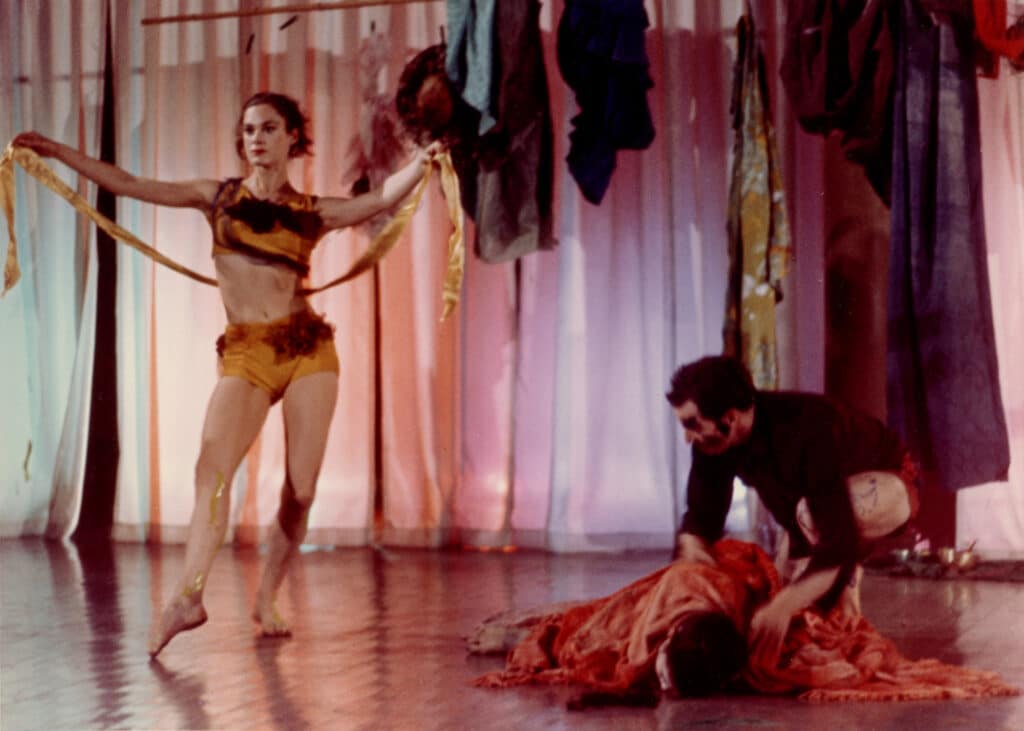 But Schneemann would learn sexism has no gender. Subjected to a flurry of attacks by feminists, who begrudged her classical beauty and hourglass physique, Carolee Schneemann was called salacious and duplicitous for playing into male hands by using her beauty in her art.
She failed to anticipate such an antagonistic response from those she saw as sisters in the fight for liberation and complete bodily autonomy. But she refused to be cowed by disregard and disrespect, using her body as a tool of artmaking throughout her singular career. 
It wasn't until the final years of her life that the true breadth of her vision and talents were properly received. In this moment, the final words of Interior Scroll rang true: "You must expect NOTHING then enjoy whatever gives-to-you as long as it does and however and NEVER justify yourself just do what you feel carry it strongly yourself."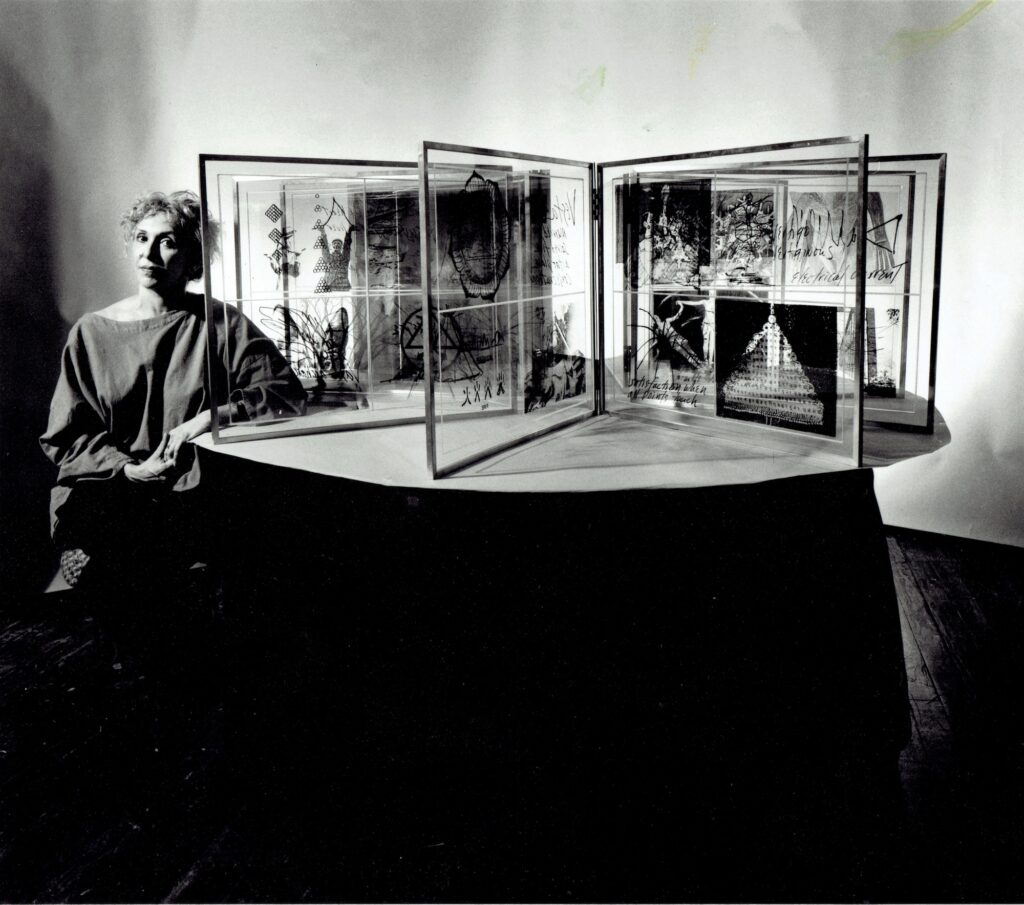 Carolee Schneemann: Body Politics is on view through January 8, 2023, at the Barbican Art Gallery in London. The exhibition catalog is published by Yale University Press, $45.00.