We've all heard it said: "If your pictures aren't good enough, you're not close enough." The adage, coined by Robert Capa, a renowned photographer and co-founder of Magnum, has been the agency's motto since its inception in 1947. But is it still relevant today? The traveling exhibition Close Enough raises this question and contextualizes it through the lens of twelve female Magnum photographers. Curated by American Charlotte Cotton, and first featured in New York last year, it is now on view at The Hangar in Brussels until December 16.
A breath of fresh air
Magnum projects a mythical yet enduring image: that of an archive featuring some great, predominantly male, figures in twentieth-century photography, who have borne witness to major social crises and historical events, often captured in black and white.
It's precisely this preconception that is responsible for the visitors' initial disorientation. Drawn by the Magnum trademark and its symbolic iconography, viewers are surprised to find that the contributions of these twelve female photographers bring a fresh dynamic to the agency, which has just turned 75. A new wind is blowing: "Together, [the artists] challenge and push the boundaries of the agency, reinforcing Magnum's commitment to a photographic journey that testifies to human experience and resilience," explains Cotton, curator of the exhibition.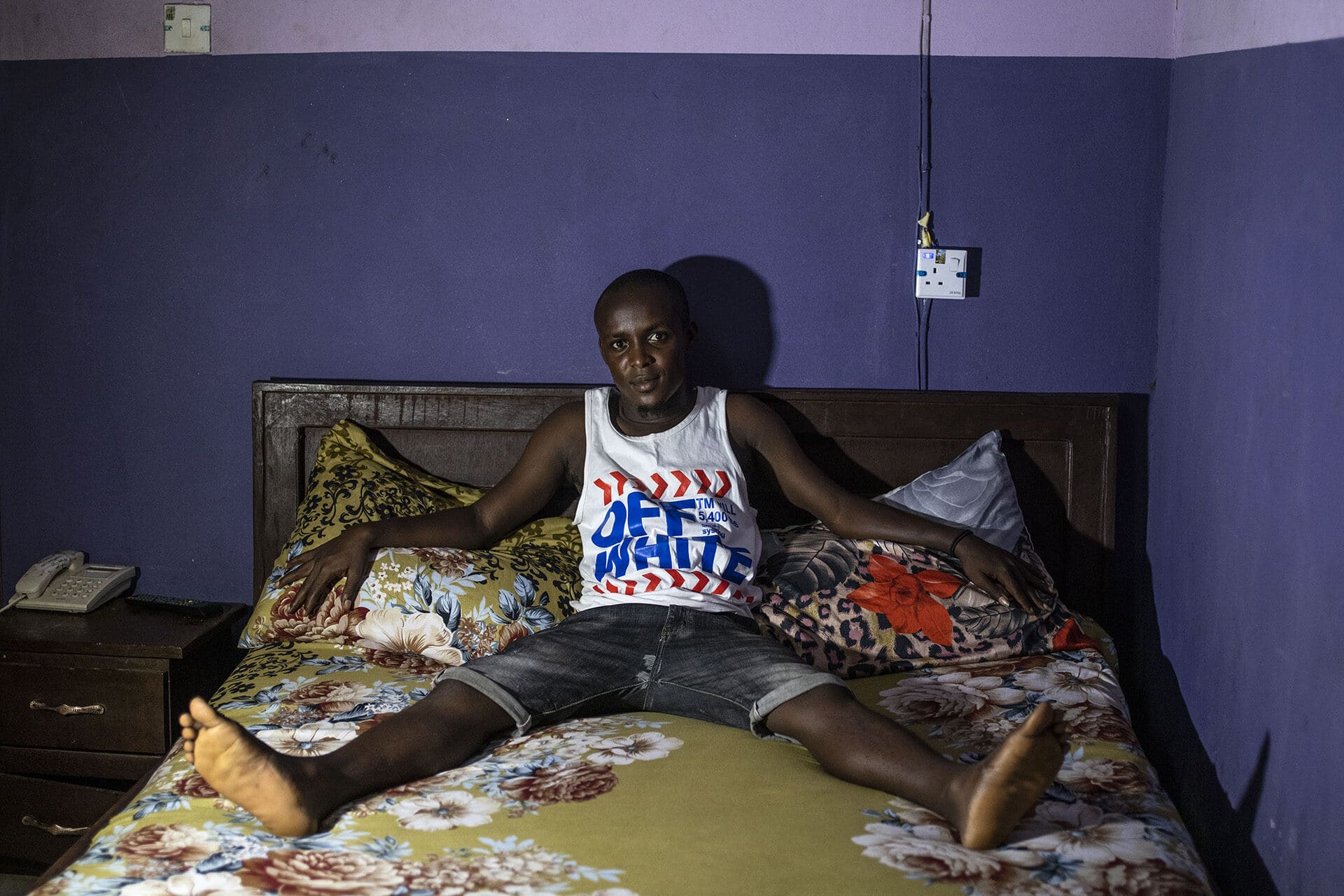 Olivia Arthur, Myriam Boulos, Sabiha Çimen, Cristina de Middel, Bieke Depoorter, Carolyn Drake, Nanna Heitmann, Susan Meiselas, Hannah Price, Lua Ribeira, Alessandra Sanguinetti and Newsha Tavakolian… Whether they are already members of the agency or in the process of joining, these women represent three generations of photographers, each with her own distinct style. "This is an opportunity to demonstrate that the agency has evolved, and to encourage more women to apply to organizations like Magnum, which reflects the current makeup of the profession—with twelve women out of sixty photographers," adds Delphine Dumont, director of Le Hangar de Bruxelles.
The art of distance
"Capa's 'close enough', situated in the context of armed conflicts, is now being interpreted anew in the exhibited projects. The question here is how to draw nearer to the subject, how to earn their trust, how to delve deeper into the issue, and how to come as close as possible. When we talk about being 'as close as possible,' we're also referring to long-term commitment," explains Dumont. What stands out in these works is the choice of a longitudinal approach. The pieces showcased are the culmination of years spent covering the same issues.
British photographer Olivia Arthur has devoted a significant portion of her work to the exploration of bodily identity. At Le Hangar, she presents a collection that spans several years of reflection. "In her compilation of forty-six images, she draws from over five years of work. The selection starts with her own pregnancy, a period when she witnessed her body undergoing change," notes Dumont. As a photographer of intimacy, Arthur presents a panorama of bodily movement, where technology occasionally serves to highlight life's imperfections and struggles.
By contrast, the American photographer Alessandra Sanguinetti has dedicated twenty-four years of her life to observing and capturing her cousins Guille and Belinda in the remote regions of Argentina, offering a photographic narrative filled with tender emotion. "In their unique ways, the participating photographers explore the privilege of capturing, their detachment from or engagement with their subjects, as well as their personal experiences," elaborates curator Cotton.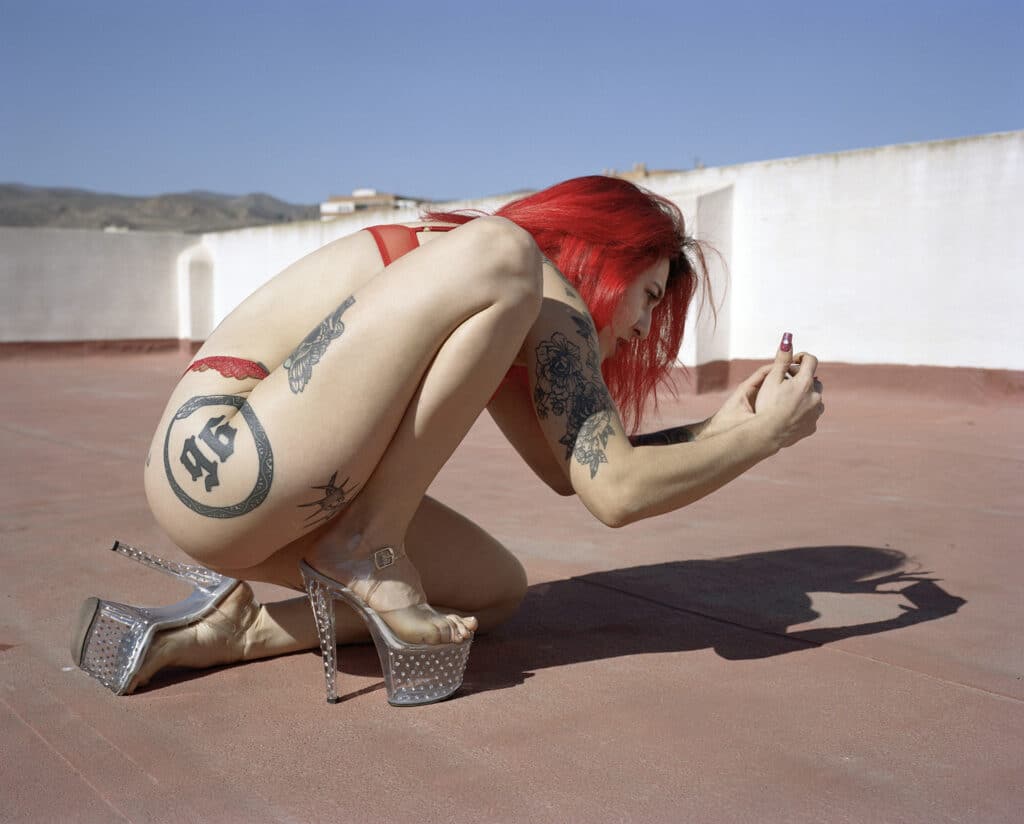 Belgium's Bieke Depoorter's stands out as perhaps the most thought-provoking, offering deep insights into her approach to both subject matter and the medium itself. "She is a far cry from Capa's modus operandi or Henri Cartier-Bresson's 'decisive moment,'" points out Dumont. Depoorter's work unfolds in two stages, serving as a testament to the evolving nature of photographic practice.
Starting in 2011, the photographer traveled to Egypt to create an intimate portrait of the country. The concept was straightforward: to spend a night in the homes of local people and photograph their living spaces, daily activities, and dramas. However, the context of the ongoing revolution complicated matters, making Egyptians increasingly hesitant to open their doors. "I gradually became conscious of my role as an outsider, both culturally and as a photographer," recounts Depoorter, who ultimately shelved the initial version of her project in 2016. "Was I just another transient visitor who had succeeded in capturing images of the 'other'?" she wondered. Flipping the script, Depoorter returned to Egypt with her photographs, crisscrossing the country to ask Egyptians she hadn't previously photographed to write down their thoughts directly on the photos using a white marker.
Thus each photo comes accompanied by annotations, reflections, and reactions. Taking the time to read them is essential. Some annotations are poetic, others descriptive; there are personal anecdotes and critical reflections on the images: "In Islam, you're not allowed to show nudity," reads one comment on a photo of a child showering in a dimly lit room. "In this way, people who would never have granted me permission to take their picture also contributed to the project, enriching it with diverse viewpoints on the country, religion, society, and the medium of photography," says the photographer, thereby presenting a work that transcends the boundaries of traditional documentary photography.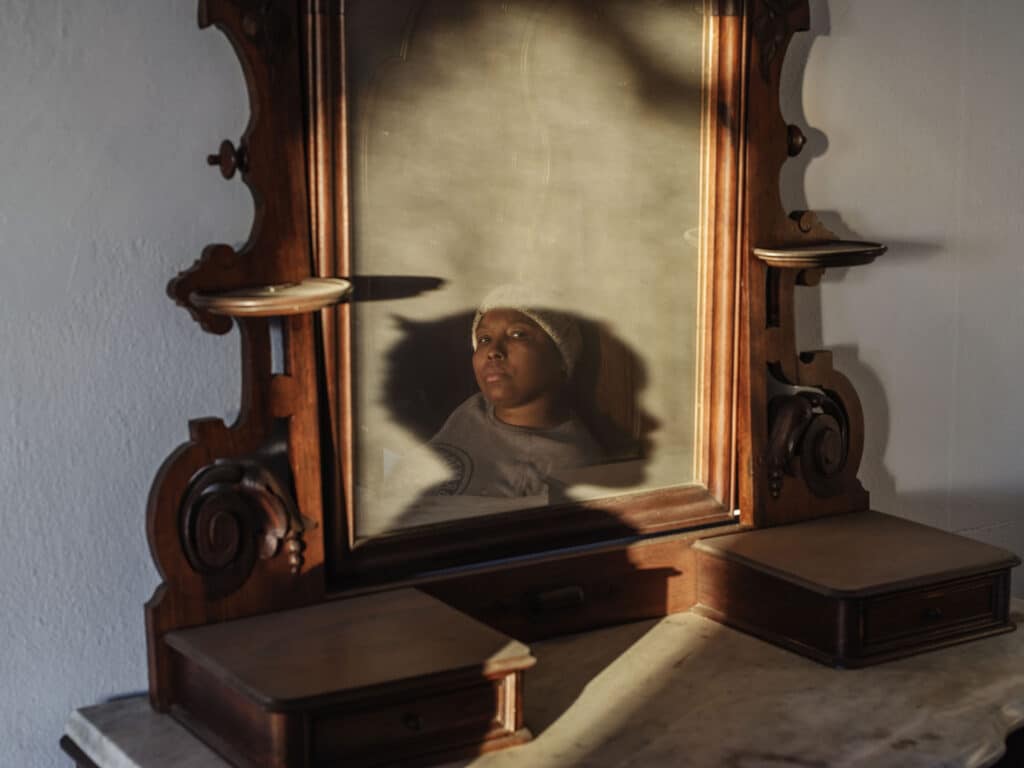 But it's not just the younger generation that's transforming documentary practice. Susan Meiselas serves as a prime example. The celebrated American photojournalist, who is 75 and has been a member of Magnum since 1976, demonstrates her own evolution. Departing from her iconic photo of "The Man with the Molotov Cocktail," captured in Nicaragua in 1979, Meiselas ventured into a women's shelter to collect their stories. "She opted not to photograph the women themselves, but rather their rooms and their artworks," observes Dumont. Only those interiors and the residents' own drawings are captured, offering an emotive portrait of women in the process of rebuilding their lives through objects and artistic expression. "I remember first walking in and feeling how the room reflected its occupant's life. I could sense her presence even though she was not actually there," recounts the photographer.
Much like Susan Meiselas, Close Enough takes up Capa's legacy while injecting a fresh life into photography and into Magnum. As Cotton notes, "with determination, meaning, and creativity, each photographer articulates her own artistic practice, inviting us to draw closer."
« Close Enough », Le Hangar, Brussels, until December 16, 2023. Also on show at Le Hangar: Rising Circles by Georges Rousse