Like other rivers, in France and elsewhere, the banks of the Loire have answered the summons of modernity. Suburban areas, retail spaces, electric poles, suspension bridges, and even the Dampierre nuclear power plant which terrified Christophe Blain in his childhood, signal that we have traveled far from the Loire sung by the poets at the time of nobility and their grand castles. It is clear that the Loire is no longer the river of King Francis I; nor does it belong to the trout caught by the grandfather of Christophe Blain, the author of Le Monde Sans Fin (Dargaud). But what does the Loire look like today?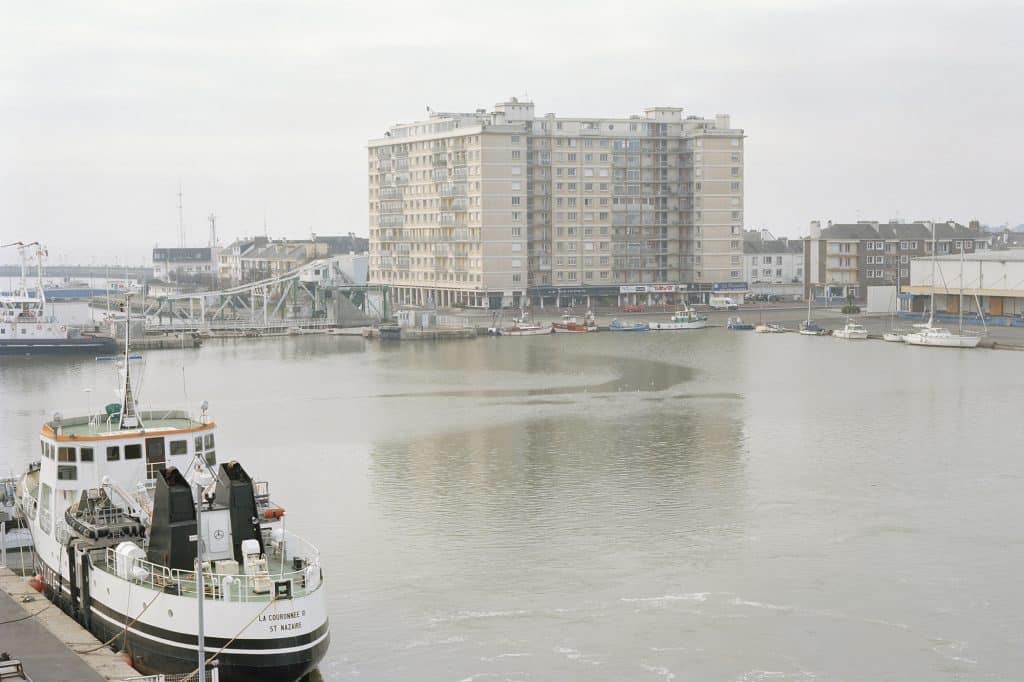 Complementing an eponymous exhibition in Tours, a posthumous book entitled Loire, honors the memory, and surveys the oeuvre, of the photographer Thibaut Cuisset (1958–2017) who spent a lifetime researching natural and urban landscapes. His work is a bit like Pierre de Fenoyl's (1945–1987): meticulous, where every fragment—tree, sky, field, path, cloud, house—seem to live a life of their own, as if waiting to be classified in its designated landscape. However, while De Fenoyl photographed in black and white, Thibaut Cuisset worked in color—hence his reputation as a colorist. His colors are always surprising, neither aggressive nor overly dramatic, as if he had extracted them from a mysterious palette, seemingly belonging only to the mind.
What color is the Loire? The question eludes any straightforward answer: throughout its long (625 miles) course, from its source in the Ardèche (Mont Gerbier-de-Jonc) to its delta in Saint-Nazaire, the river plays with geography. You need to imagine Thibaut Cuisset in the company of his camera, as he wrote in 2008, "look[ing] at these overlooked stretches of land, which have nothing spectacular about them, but which shape our countryside; seeing them 'here and now,' with no patriotism or nostalgia, or, if there is any, then found within the thing itself." Extracted from the foreword by Camille Cuisset, this quote illuminates the photographer's project: he does not keep an eye out for passing birds or clouds, but is firmly anchored in the present.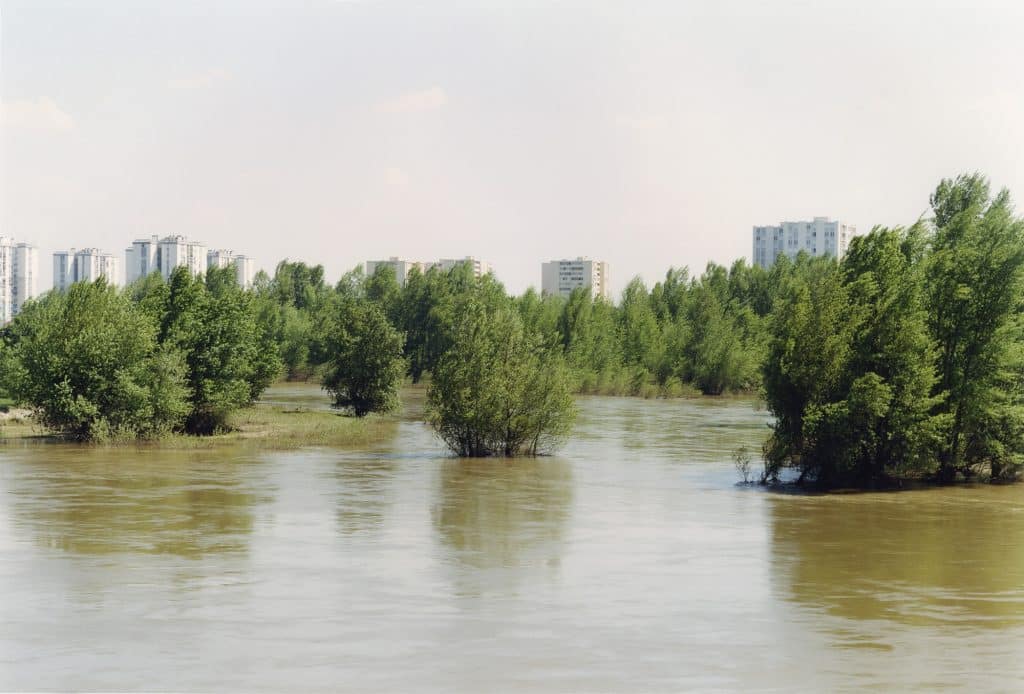 Comprising sixty-two photographs, Loire can be read cover to cover, chronologically, starting with the first photos taken in 2001 to the last dated 2010. But one might also follow the river from the source to the estuary. It is an unexpected journey, which recalls Julien Gracq's moving memories: the reader is never sure if it's better to stop at Chouzy-sur-Cisse, maybe even settle down along the panoramic Loire, or yet in Candes-Saint-Martin, not far from the Rabelais museum, where vineyards drenched in yellow appear like a field of buttercups painted by a seventeenth century Dutch master.
This is the essence of Thibaut Cuisset's art: to depict a serene view, or at least one experienced as such, of the Loire territory in motion. Those who love Loire will take the opportunity to discover all of Thibaut Cuisset's works, which—a rare phenomenon—are accompanied by exquisite texts.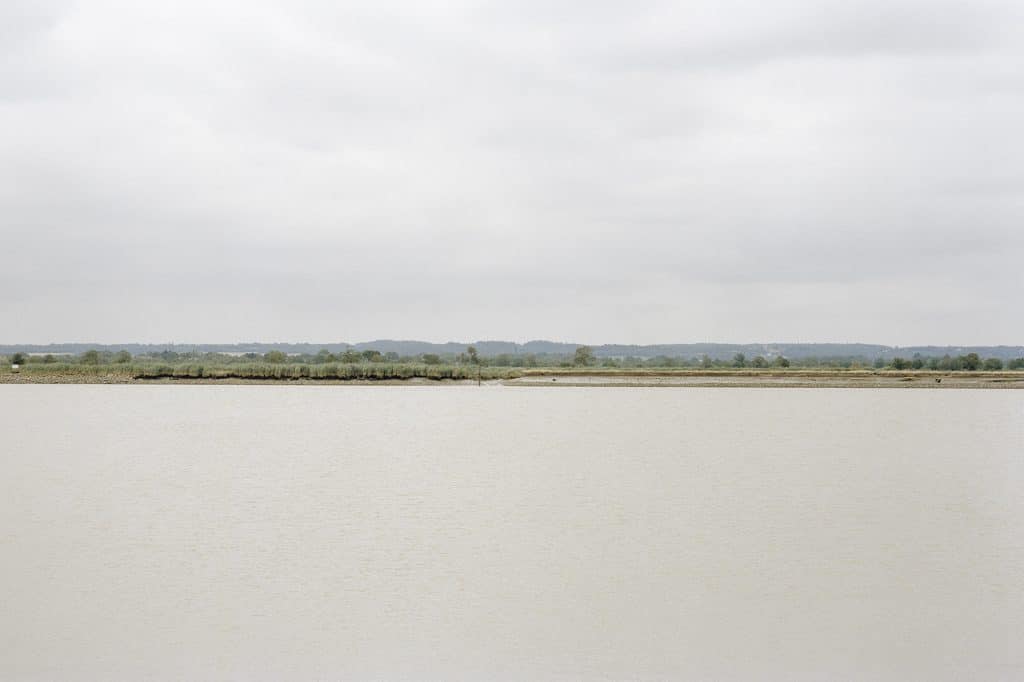 Thibaut Cuisset, Loire. Texts by Camille Cuisset and Jean-Marc Besse. Filigranes & Éditions and Jeu de Paume, 112 pp., 40 euros.
Thibaut Cuisset exhibition at the Château de Tours. Curators: Camille Cuisset and Quentin Bajac. Until May 22, 2022.
Christophe Blain, Le monde sans fin, story by Christophe Blain and Jean-Marc Jancovici.
Julien Gracq's house. Open March 30 to November 12.