At just 23, Gabriella Angotti-Jones has already won the Photographer of the Year Award and published her first photo book, I Just Wanna Surf, shortlisted for Aperture 2022. Styled as a diary, the book explores her identity as a woman of color and her love of surfing, a sport dominated by white men.
Angotti-Jones grew up in a small seaside town in Orange County, California. Immersed in surfing culture from an early age, she forged her identity in the ocean waves. As she turned her lens to the sea, more complex issues emerged. Depression, the pandemic, and post-George Floyd racial hostilities mingled with the foam of California's rollers.
The artist tackles identity and the ocean—the two notions at the heart of her photographic process—with touching honesty. Both are always in flux, and the young photographer captures this movement visually. She agreed to talk to Blind and take us behind the scenes.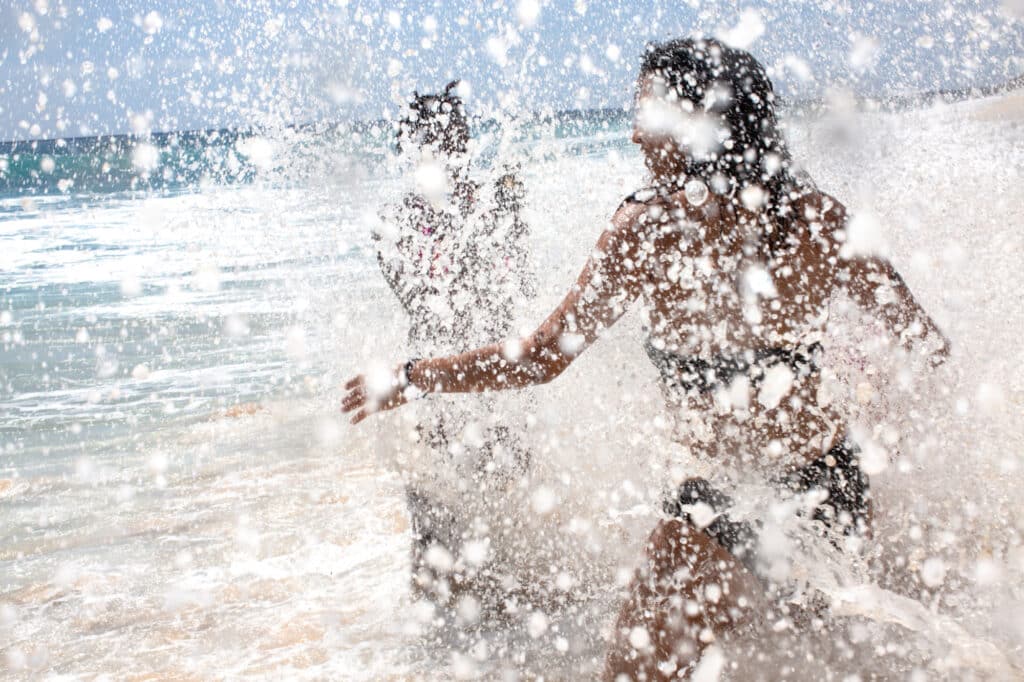 How and why did you become a photographer?
I've always been taking photos, but I started doing it seriously in college, when I was studying the oceans, climate change, and environmental justice. I realized that there was so much information about our oceans that the general public was unaware of, and I wanted to help fill that information gap.
What's a typical day like for you?
It really depends on what I'm doing: if it's surfing or water, the pre-shoot consists of getting ready to go into the water, organizing my equipment, and all that. After the shoot, I clean and reorganize my gear. Honestly, my days consist of driving, setting up, organizing, and cleaning my equipment. I'm not really used to photographing.
Which camera do you prefer to use?
I love my Contax G2, even though it's sometimes difficult to work with. The glass is so clear.
What would be your dream camera?
A Contax G2 that never jams or misfocuses!
What equipment do you use on a daily basis?
I use my Sony cameras for commercial and editorial work, and I always carry my Polaroid 600 from the early 2000s. I love shooting documentary-style images with a polaroid. For street photography and outings with friends, I use my Fujifilm x100v.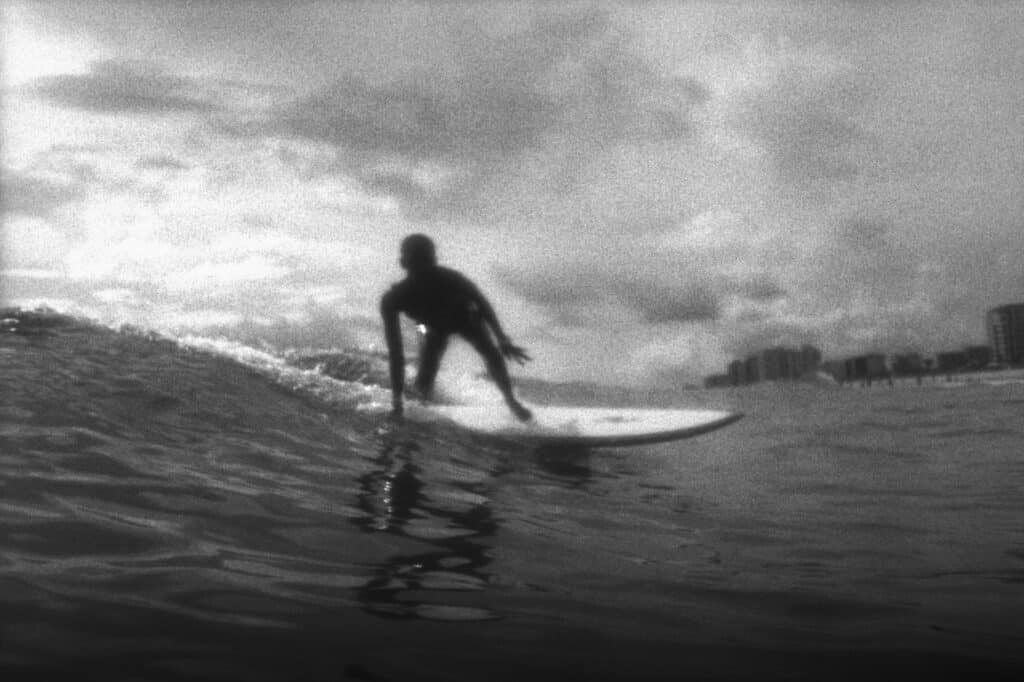 The MPB platform specializes in buying and reselling second-hand photo and video equipment. What do you think of the concept?
I work with Sony, which is a great brand but very expensive. So it's great to have a place where I can find affordable, second-hand Sony equipment!
Where do you find your inspiration?
Mainly in cool light!
Are there any photographers you particularly admire?
Jim Goldberg, Alex Webb, Michelle Agins, honestly, there are too many to name. I'm more inspired by styles, so I think skate and surf photography and graphics from 1999 and 2000 have been my main inspiration.
Your book I Just Wanna Surf has been shortlisted for the Aperture PhotoBook Award 2022. What are your plans for the future?
It's a huge honor to be recognized by Aperture, and I can't thank my team enough—Annika Felder and Jeroen Kummer of Kummer & Herrman, my brilliant editor Deborah Artman, and my editors and fathers-in-law, Ben Brody and Peter van Agtmael of Mass Books.
Most of this year has been spent working on a project in Africa on shark and ray fishing for Save Our Seas. I can't say much more than that, but the book will be out later this year. Otherwise, I'm trying to update my website, I surf a lot, and am working on my portfolio.
Visit Gabriella Angotti Jones's website, and learn more about photo equipment on MPB's platform at www.mpb.com.