The French President Emmanuel Macron sitting on a pile of trash in a tailored suit in the middle of a garbage strike or protesting against his own pension reform. Former President Donald Trump resisting a heavy-handed arrest. Pope Francis parading around in a Balenciaga down jacket. In recent weeks, these kinds of images, combining improbable situations with striking realism, have flooded the web. Their source: not alternate reality, but artificial intelligence.
AI has been part of our daily lives for years. Software programs such as Photoshop use it, for example, in retouching and image-sorting tools. Recently, however, the capacities of AI have been breaking new ground as major financial investment have made it possible to run ever more complex algorithms and intensify machine-learning capacities.
This so-called "generative AI," capable of creating content, raises a number of tough challenges in the field of visual arts: photography, above all, but also painting, illustration, advertising… State authorities and cultural institutions are struggling to adapt.
New aesthetics
Museums and galleries are at the forefront of this dilemma. In Amsterdam, the Dead End AI Gallery opened this year: it exhibits artwork generated by artificial intelligence which sells for anywhere from 3 to 10,000 euros. Last March, the artist and collector ClownVamp gave a talk at a "Deep Fake" exhibition in Los Angeles: he claimed that AI, rather than unleashing falsehoods and threatening art, would help to democratize creativity and the status of the artist, since all one would need to access it was an internet connection.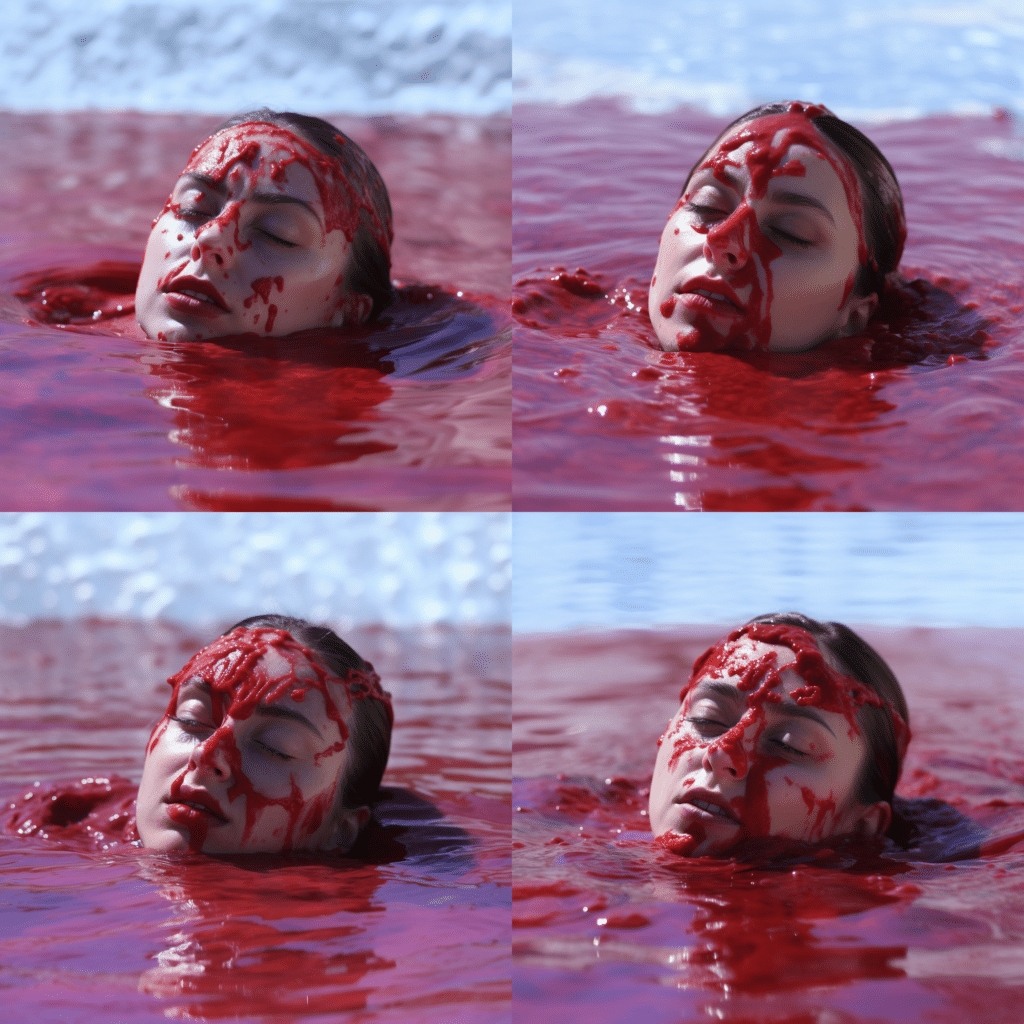 Last January, the Danysz Gallery in Paris featured a series of paintings inspired by the Seven Wonders of the World. At the helm: the Obvious Collective, a pioneer in AI-produced art. "The idea," Gauthier Vernier, one of the featured artists, noted in a France 3 interview, "is precisely to play with these algorithms to create a new aesthetic. It's about experimenting. There is of course the question of the datasets used to train these algorithms … but if such data is unrecognizable, we can consider that the result is a work of art in its own right."
Exploring the fault lines, making other voices heard, supporting these tools rather than condemning them: commendable as these intentions may be, they have met with resistance. Is AI-generated art still art, or is it an unfair practice that amounts to deception? The Mauritshuis Museum in The Hague, Netherlands, had issued an open call to replace Vermeer's "The Girl with a Pearl Earring," which is on loan for an exhibition.
Five out of 3,500 submissions were selected, including one by Berlin-based Julian Van Dieken, perfectly executed with the help of Midjourney and Photoshop. Faced with an outpour of negative comments, the museum admits that it had failed to consider the ethical implications, while reminding us that it was not a competition and that this visibility does not come with any awards or prizes.
A turning point
Artificial intelligence is not always put to use so explicitly. The photographic community was recently quite shocked—not to say duped—when, on February 1, Jan Van Eyck's photo "Summer" won a competition organized by Digidirect. "A turning point in the history of AI," the agency "Absolutely AI" proudly proclaimed. "Can an AI-produced image not only pass undetected but also win a photo contest? The answer is yes."
In April, the German Boris Eldagsen won a Sony World Photography Award in the category "creation." He turned down the award, explaining that he wanted to test the robustness of the jury and the organizers. The latter must be prepared more than ever to "debunk" "fakes" and establish new guidelines and criteria for submission.
In September, the American Jason Allen won the digital painting competition at the Colorado State Fair with a work generated by Midjourney. However, he believes he is the sole creator, claiming that he is using a tool like any other and prompts the program to edit the images. "When [AI software] first appeared, I was as worried as anyone that it would end up replacing artists, but I have since changed my mind," he explained to the French newspaper Le Monde a month later. "It was only when I started experimenting that I recognized that it could … help people envision concepts, develop their compositions, or overcome an artist's block."
The idea of rekindling creativity and inspiring new aesthetics is also making its way into the world of photography. The London-based Photographers' Gallery posted an AI-generated work on its Instagram account this spring: the series Los Santos by Mattia Dagani Rio.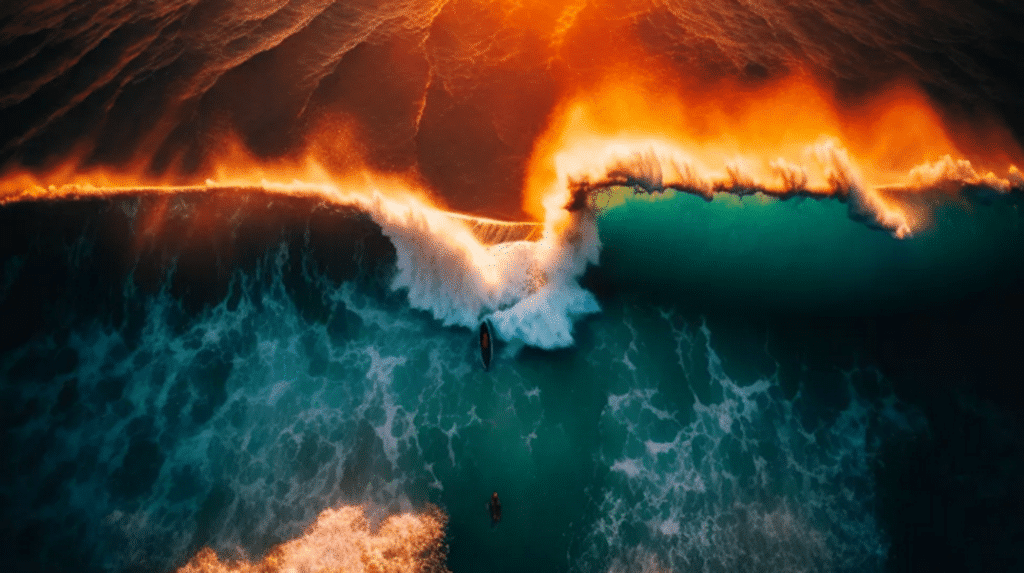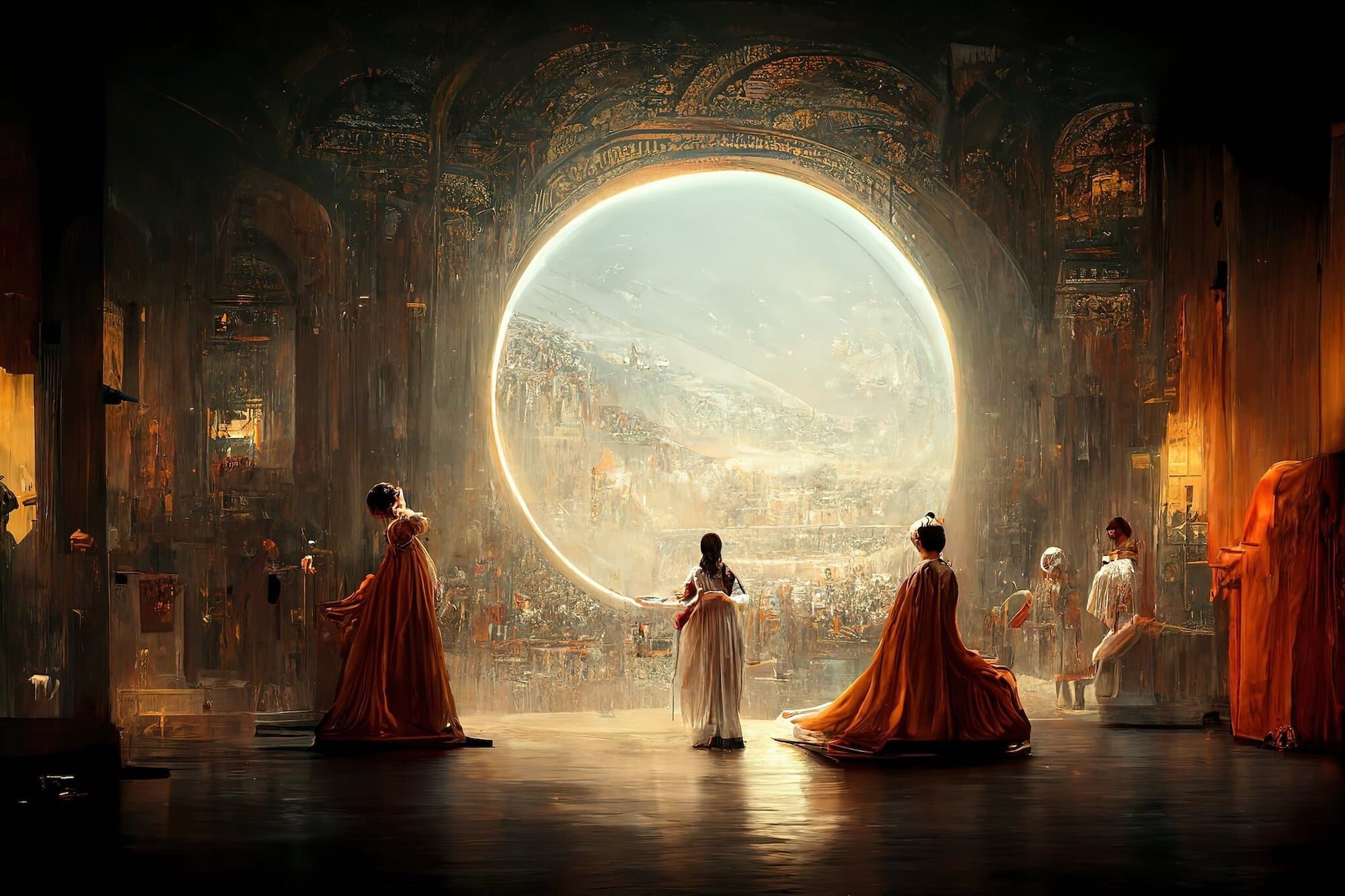 Some viewers were quick to respond, outraged by the flouting of basic principles of the art: "Photography derives from the Greek words 'photo' (light) and 'graph' (drawing): it means to draw with light," reminded photographer Tomas Russi, quoted on the website PetaPixel. "Generating a photo using AI is neither drawing nor light, and it is based on preexisting work by real photographers whose images are sourced without permission."
Are they the first injured party, then? Franck Lecrenay, a freelance photographer based in the Sarthe, France, is keen to draw a fundamental distinction between photography and digital creation, of which he is a fan: on April 15 he won the Golden Camera, an award recognizing IA-generated works.
"The two disciplines are like apples and oranges: when I experiment with AI to create new aesthetics, this activity had nothing to do with my profession as a photographer. While there is some risk, it's on the part of the user, not the tool… Depending on who uses it, a knife can be used to butter bread or commit a crime."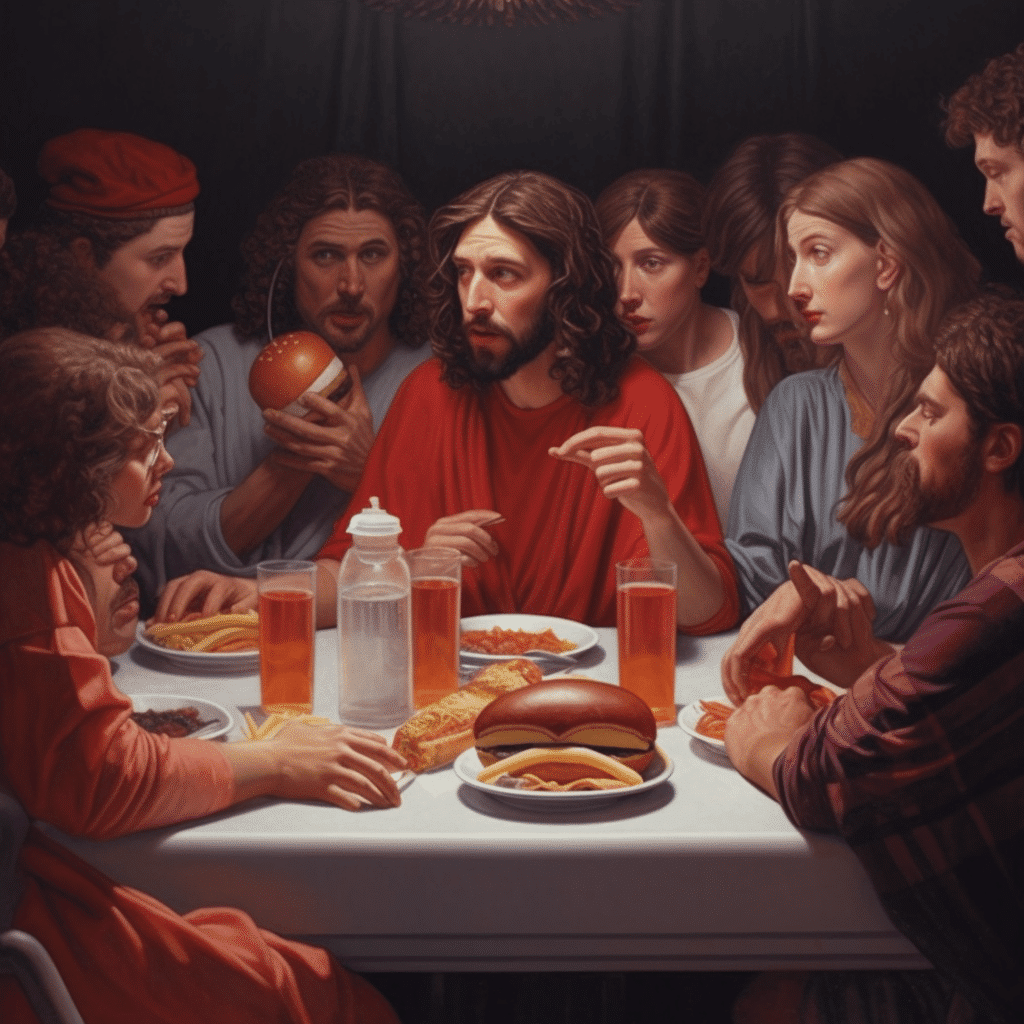 Should we fear AI?
Yet AI is chipping away at the photography market and the various uses of the medium. In fashion, the Italian photographer Emanuele Boffa, who works for Vogue and other outlets, has produced "fake" series, bypassing models and décors. In advertising, too, Midjourney is wreaking havoc: a new campaign for Martini's L'Aperitivo offers nine visuals generated using prompts like "botanical," "floral," "petal." The results look like an authentic photo shoot. Examples of this sort are legion.
This revolution has also shaken up the journalism world. In France, this spring, three news sites (Le Figaro, So Foot, and Regards) used Midjourney to illustrate an article. Decried in the media, Le Figaro withdrew the visual, assuring that unless it was the subject of the article, no image generated by AI would be used again.
Other media outlets, with more modest means, might make other tradeoffs, sometimes opting for a crisp AI image from Midjourney to a poor-quality, copyright-free photo. "We have always used copyright-free photos," Pablo Pillaud-Vivien, editor-in-chief of Regards, told the French newspaper Libération's CheckNews service. "Unless I am mistaken, we have never paid for a photo on the site, and therefore an image generated by AI does not replace the paid work of a photojournalist."
Should we fear that AI might undermine the quality or the veracity of information? To warn precisely against this possibility, the photojournalist and documentary filmmaker Michael Christopher Brown presented in early April his "90 Miles" project, a "post-photographic" experiment in AI-generated reportage illustration, dealing with the 90 miles distance that separates Cuban migrants from Florida.
The approach was complex: the field of information, to which documentary work belongs, is based on facts, on the notions of "truth" and "reality"—notions AI comes to knock down. However, Brown has an excuse: he relates facts "as an artist," in order to raise awareness about the threat of AI and in adherence to a transparent methodology.
The emergence of "fast creation"
Which field of visual creation is most affected by the rise of AI? The answer is certainly to be found in the field of illustration. Artists' preexisting images, sourced from the Internet, are used to train AI programs: this is a form of open bar where copyright legislation has no place. LAION-5B, the largest database, operates in opaque ways, with no obligation of transparency about the origin of its 5.85 billion visuals drawn from various image banks (Getty Images, Pinterest, Google Images, Shutterstock…).
In the absence of guidelines, they follow their own policies, which vary widely. In September, Getty Images announced they would not store AI-generated photographs, and filed a lawsuit against Stability AI for infringing intellectual property and misappropriating over 12 million copyrighted images. Shutterstock, however, has been partnering with OpenAI since 2021: it allows Dall-E software to be trained on its database and has made the image generator available to its customers.
These practices are perceived as a plunder of intellectual property. Artists lose on all fronts, as they are also forced to restrict access to their images out of fear of appropriation, thereby further limiting their visibility. Artists have reported thousands of entries bearing their names on Midjourney, and multiple variations on their works over which they have no control. They have begun to organize themselves against this siphoning of their works: hashtags (#SupportHumanArtists, #CreateDontScrape), pledges, slogans ("AI art is theft," "No content without consent"), a logo (NoAI)…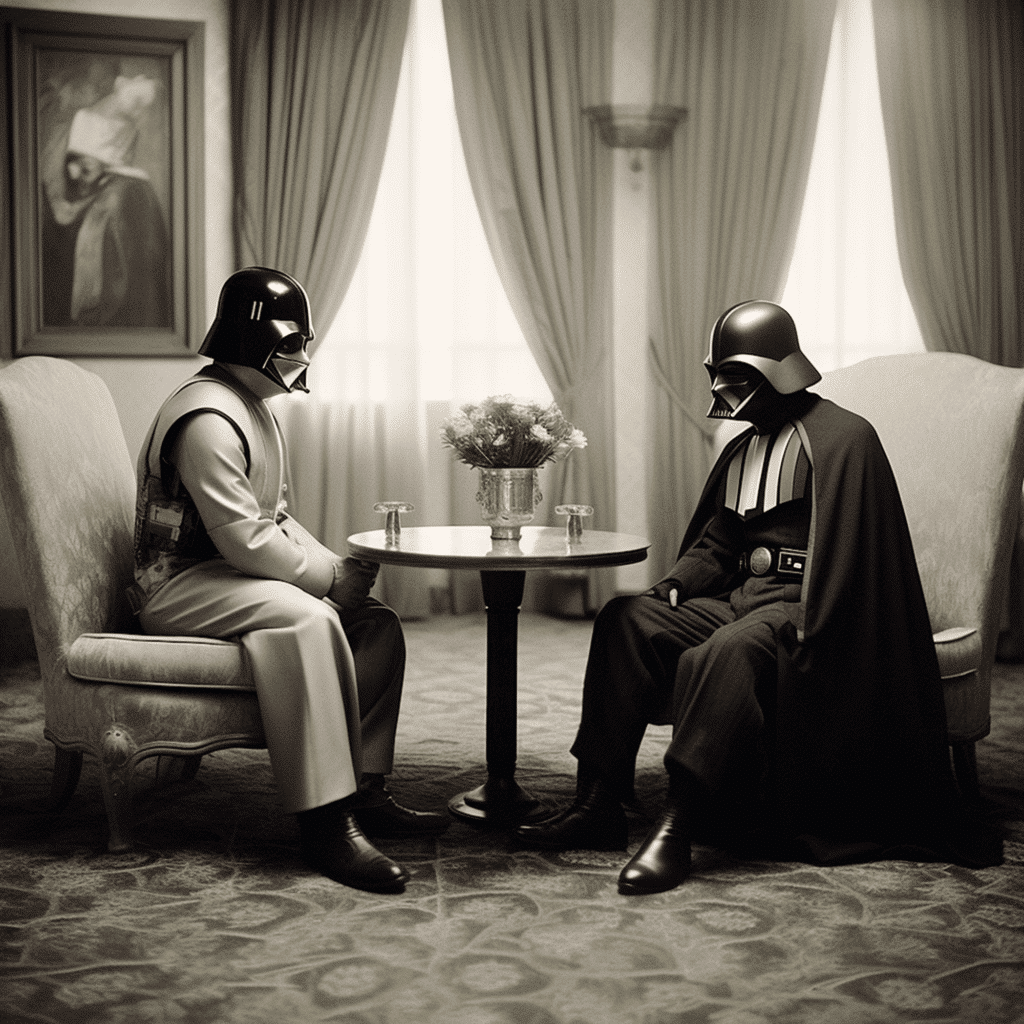 The interested parties plead for regulation (via a charter for example, which would bind publishers and media) and measures to reinforce intellectual property, in particular the return to requiring the author's explicit consent. The current practice, by contrast, is similar to a "presumption of consent": artists have only the possibility of "opting out," i.e. removing their work from a database… However, even then, the artist is unable to verify that their work has indeed been withdrawn, since platforms are not obliged to be transparent.
"This is just like the phenomenon of 'fast fashion,' which is ravaging the textile industry: we are witnessing the emergence of 'fast creation,'" cautions Stéphanie Le Cam, lecturer in intellectual property law in France and director of the Ligue des Auteurs Professionnels. For the jurist, the upshot of this upheaval is multiple: distortion of competition (through negative leverage to lower the rates), the loss of intellectual property value (if everything is commonplace, the work loses its status as an exception…), and concentration of unprecedented economic power in the hands of Big Tech, a development Le Cam finds extremely worrisome.
Adapting the legal responses
So what is the answer? For Le Cam, it is first of all a matter of guaranteeing that copyright does not become "a right to cheap remuneration" (one of the concerns raised by the partnership between Shutterstock and Open AI). Adapting the legal responses, including rolling back the opt-out regime, entrenched in EU regulations, which provides Midjourney a legal basis.
"It is necessary to put the author's consent once again centerstage, and if consent is granted, to set up conditions for negotiation," she insists. "The 'default' authorization to rifle through protected content was put in place in the very specific field of scientific research. Today, the context has nothing to do with that!"
For Le Cam, European Parliament must send a strong message: Member States must then adapt their legislation accordingly. She reminds us that the speed of deployment of these technologies represents a considerable obstacle: as soon as the draft regulations are published, they are immediately null and void.
The challenge is to constantly anticipate and imagine what is going to happen five years from now… Le Cam acknowledges the complexity of the subject, and the importance of remaining competitive on a global scale, without rolling out the red carpet to countries like China or Russia, which are likely to use AI for the purposes of propaganda or disinformation.
Another recurring proposal is having a watermark or another kind of mandatory label stamped on the image, that would make it possible to identify AI-generated images at a glance. "All these tools should offer a reverse image search, so that we can tell the context, what prompts were used, what were the inspirations, the combinations, where the visual comes from," says Victor Baisset, a developer specializing in tech and web topics.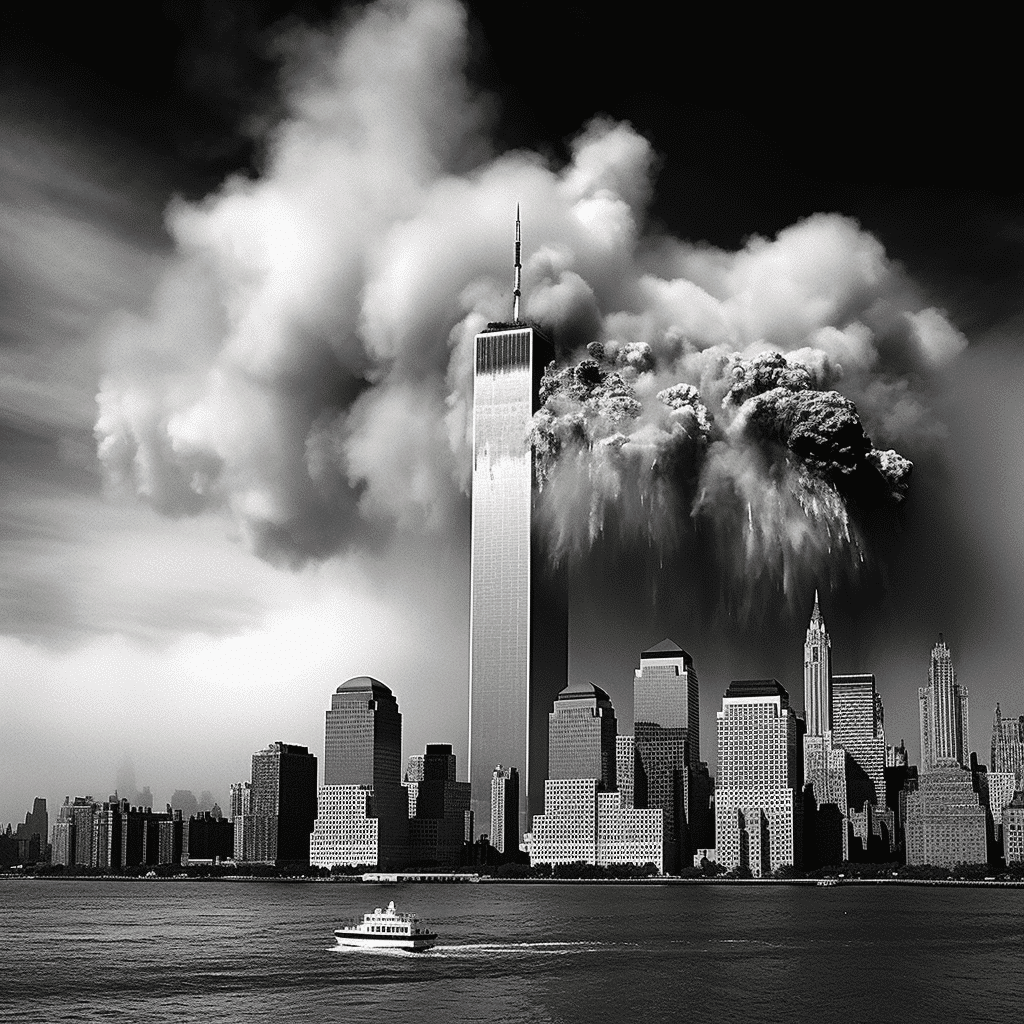 The photographer Franck Lecrenay agrees: it is up to the AI development companies to come up with satisfactory solutions. "In addition to a clear label, some terms should be proscribed, work should be done on copyrights, proper names should be incorporated in the prompt, the original creators should be searchable… This should be the responsibility of these technologies, and it is the only way to use them for the better."
In addition to economic and financial issues, AI entails ethical implications for society as a whole. "Machines flatten reality," observes Stéphanie Le Cam, who sees it as a disquieting step back. "We are constantly striving to make human reasoning and production more complex, subtle, and nuanced… AI, by contrast, generates a blend of clichés we are fighting against."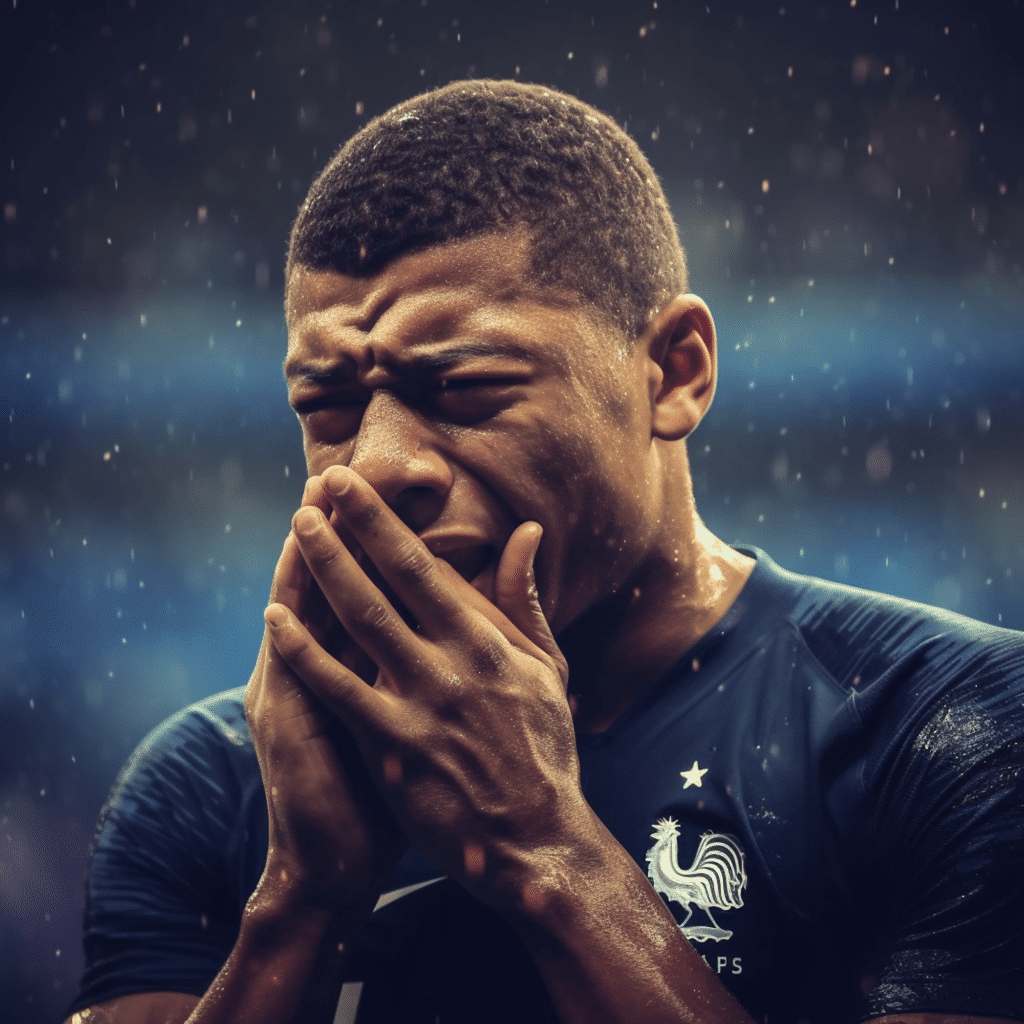 AI-generated videos
Artistic creation has long been thought to be safe from automation: to realize that the contrary is true is to see a dizzying field of possibilities open up. "All technological breakthroughs were once seen as a threat; we are always afraid of what we don't know," says Maurice N'Diaye, founder of the "StraTech" Descartes & Mauss, which uses AI to revolutionize business strategies.
He is not worried that art will become the domain of machines. In an interview with Photo Magazine this spring, he resolves the issue from the point of view of complementarity: "Images generated cheaply and rapidly can cohabit with the work of photographers as long as it is indicated where the image comes from, and that we do not look at the issue in terms of 'real' and 'fake'…"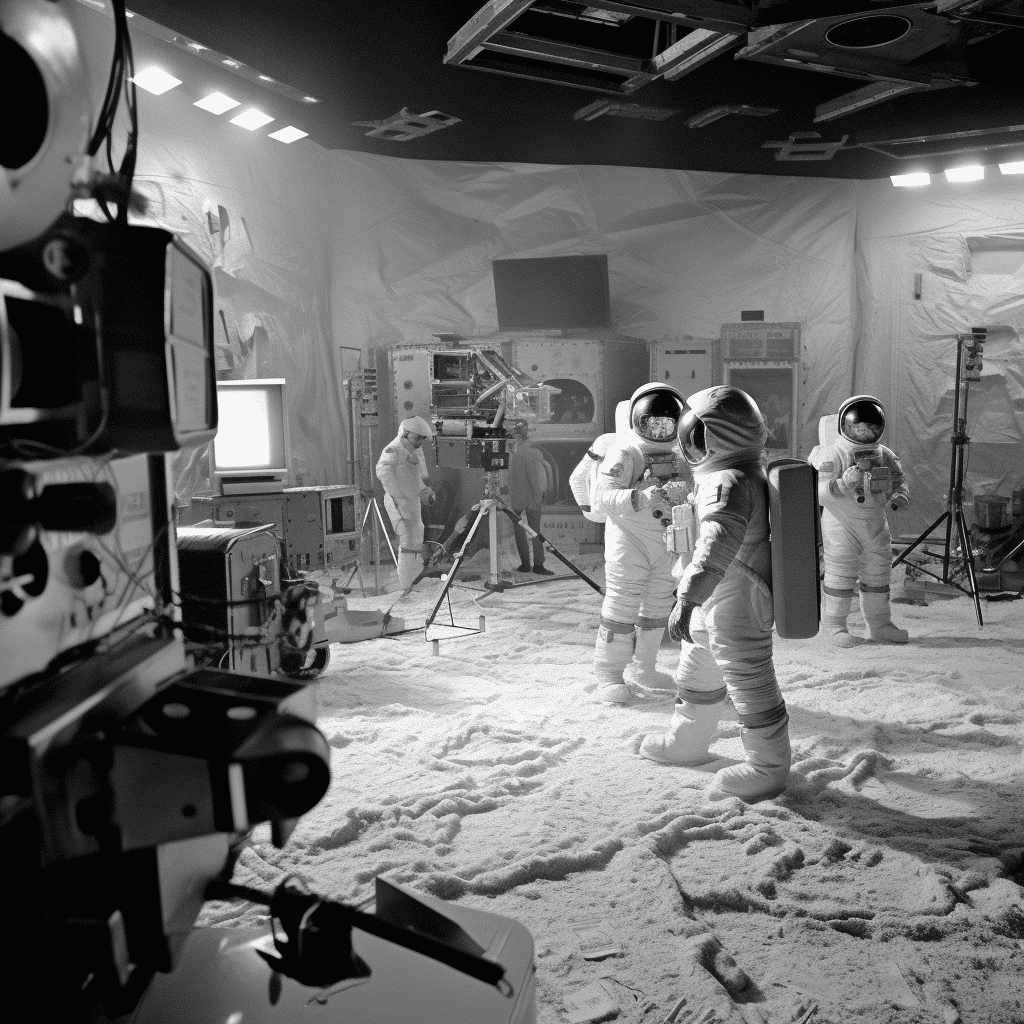 However, in the age of fake news and social networks, this blurring of boundaries presents a danger to our democracies already reeling from the massive dissemination of "alternative truths." And if juries of specialized competitions can be duped, what's to keep politicians, media professionals, and decision-makers from falling into the same trap…
One of the pioneers of AI, Geoffrey Hinton, announced in the New York Times on May 1 that he was resigning from his position at Google so as to be able to warn about the potential threats of these technologies. This is not reassuring if today most creators of fakes are experts willing to warn against ill-intentioned use of the technologies, such as the ability to the rewrite the past through the creation of new "archival" images.
Experts agree: within a single year, progress has been mind-boggling. "The next step is credible use of AI in video," says Victor Baisset: in other words, outside the crude "deep fake." There is no doubt: the hurdles are going up.
Some of these images were generated by our editorial staff, via the Midjourney software, in order to show the potential of the tool, its limits and the challenges it creates, on the ethical, creative or economic level.