On April 4, 2023 photographer Michael Christopher Brown's latest photography illustration project ignited debate in the photo industry. His new Artificial Intelligence (AI) project, 90 Miles, had just dropped. It is a "post-photography AI reporting illustration experiment exploring historical events and realities of Cuban life that have motivated Cubans to cross the "90 miles" of ocean separating Havana from Florida," as explained on the platform, Airlab (an AI Reportage Illustration platform created by the photographer and curator, investor and NFT aficionado "Blockbird").
In a conversation with Michael Christopher Brown, he explained that it was created with the "intention to explore, analyze and discuss what AI may enable for reportage illustration and to surface public conversation and questioning around what work of this nature may mean for image-based storytellers who care about reality and truth."
In the traditional photography world, Michael C. Brown is a respected photojournalist and documentarian. He has been a National Geographic Photographer since 2004 and is a former associate photographer at Magnum Photos. He has covered a wide range of social and political issues throughout his career, most notably the 2011 Libyan Revolution, captured using only his iPhone. This work led to the publication of his critically acclaimed monograph, Libyan Sugar. The book won the Paris Photo Book Award and the ICP Infinity Award. It was representative of the photographer's new design and editing choices in presenting personal documentary work. In 2018, Michael C. Brown published his book Yo Soy Fidel, "which documented the cortège of Fidel Castro, former Cuban revolutionary and politician, over a period of several days in late 2016."
Michael C. Brown is also an artist, now working with photo illustration.
The debate over his AI project, as seen through a documentary lens, is one example of many highly charged debates happening right now. AI technology, available via programs such as Dalle-E and Midjourney, is improving at lightning speed week after week. This progress is making once distinguishable aspects, such as blurry hands and distorted faces, now indistinguishable to the point where they are becoming more and more realistic.
The implications of AI's ability to produce computer generated human figures also known as the "uncanny valley" in photojournalism are still unclear. However, we may have already witnessed a typical "uncanny valley" type of unease in the emotional response to Michael C. Brown's "90 Miles" through conflicting comments by documentarians and artists on his Instagram account.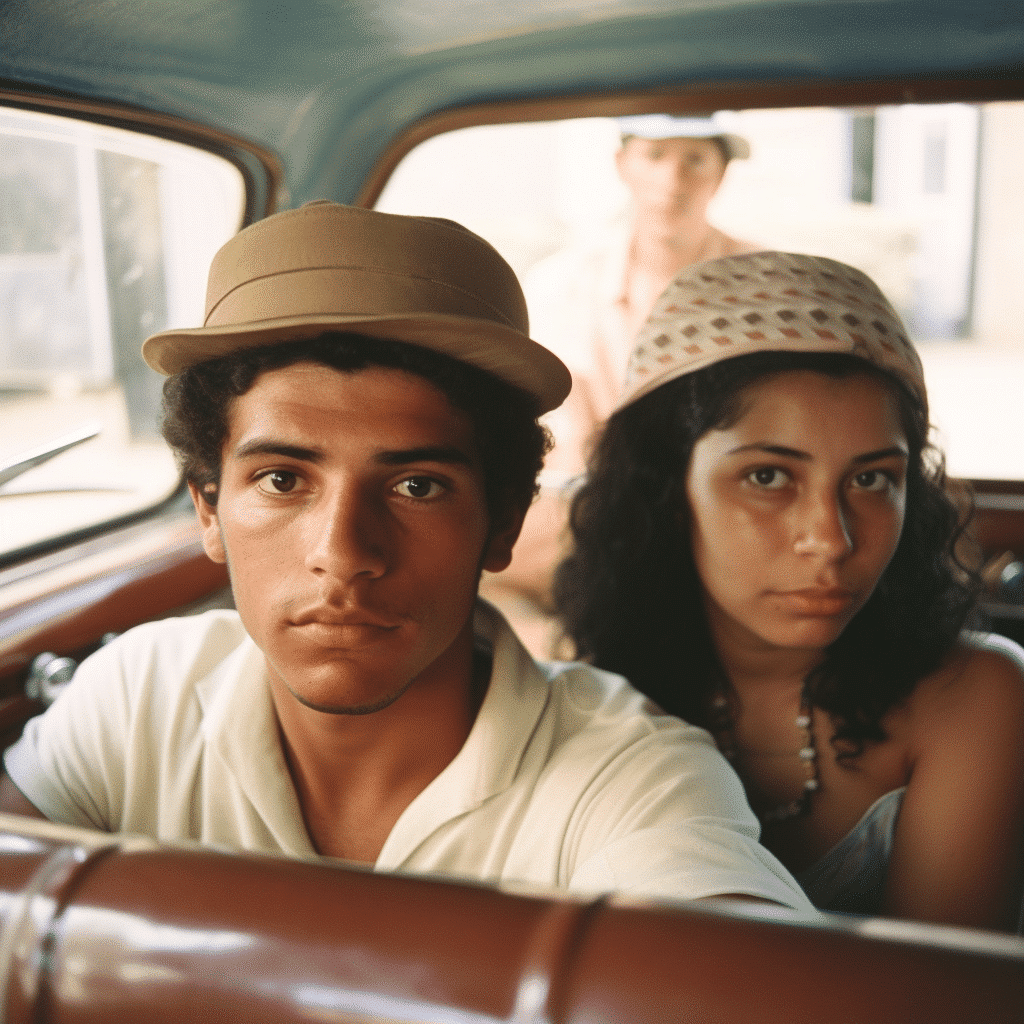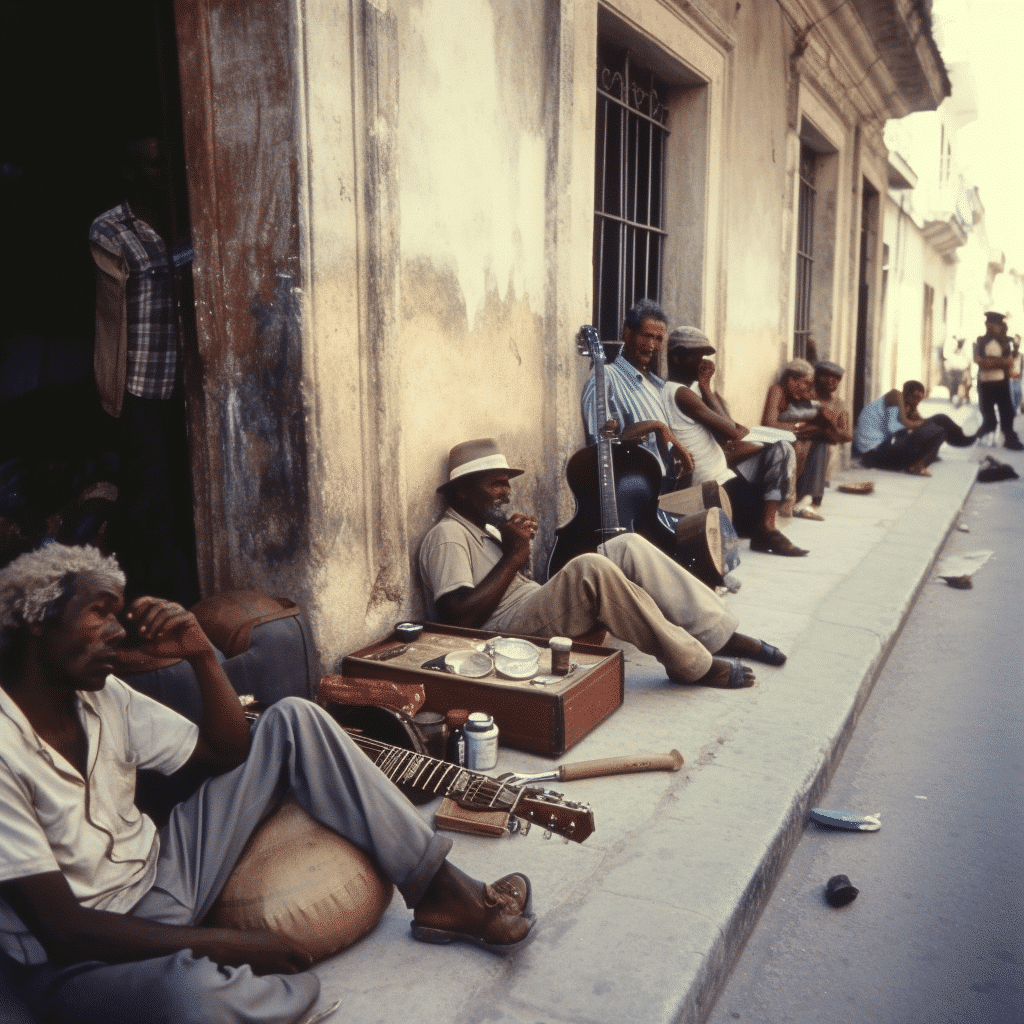 Because Michael C. Brown identifies as both a photographer and an artist, what he considered an experimental photo illustration may have crossed ethical lines and perpetuated bias, according to others in the photojournalism world. He told me, "People know that I have worked as a photojournalist for many years, so there is an inherent integrity present. With this work, I am presenting a story as an artist and being very clear about my methodology. This is not journalism, this is storytelling. I also thought it would be good for the documentary and photojournalism community to see a concrete example, to know that this is already a reality instead of just continuing to debate among ourselves."
This illustrative photo work obviously struck a nerve as seen by comments from well-known National Geographic photographers to university professors, emerging photojournalists, and even fans and colleagues. Many publicly expressed their disdain, to the point of "unfollowing" him on various social media platforms. I found myself engaging with the Instagram platform in a new way that I haven't experienced in a long time. Scanning the comments row by row, there was a strong response within the community and it became clear that 90 miles evoked a vivid and emotionally charged debate.
In one comment, Matthew Truelove writes, "Michael, I have been a fan of your work for years and have always held you in high regard as a photojournalist. This is something I can't get behind, especially when it is for profit. Using AI to tell a story you weren't there to document is one thing in itself, but selling those AI generated images… sorry, but not sorry. Lost a lot of admiration from me."
In another comment, Samishish says, "Unfollowing – your actual photographs are amazing. The rationalization of these tools and this project are murky, and I think it's antithetical to the sincere spirit of the medium."
"People may attack me and be critical of me all day long. I welcome it as it draws attention to AI and the possibilities for storytelling, that the imagery is not difficult to create and is quickly becoming more photorealistic. Prior to 90 Miles, it seems we were mostly just reading about the potential threats of AI and how it can be dangerous," Michael C. Brown reacted in response to the wide-ranging criticism.
In order to understand the project properly, I believe it's important to note that the work is not entirely conjured from his imagination, but it comes from years of experience working in Cuba combined with years of in depth research and interviews. Confronted with the limitations of access Michael C. Brown is exploring AI to maneuver around these limitations inherent to documentary work.
"In 2022 Cuba experienced its largest exodus since the 1980s due to an ongoing economic crisis, with soaring inflation alongside shortages of food and medicine. While in Cuba I heard incredible stories of those who escaped to the USA. I explored documenting the story in a variety of ways while on the ground, though due to the secrecy and trust necessary to the planning and departure from Cuba, found access to be impossible as any documentation may have jeopardized the safety of those planning, undertaking or in anyway associated with the crossing, so I revisited the story of 90 Miles and imagined what a collaboration with AI might look like", Michael C. Brown says.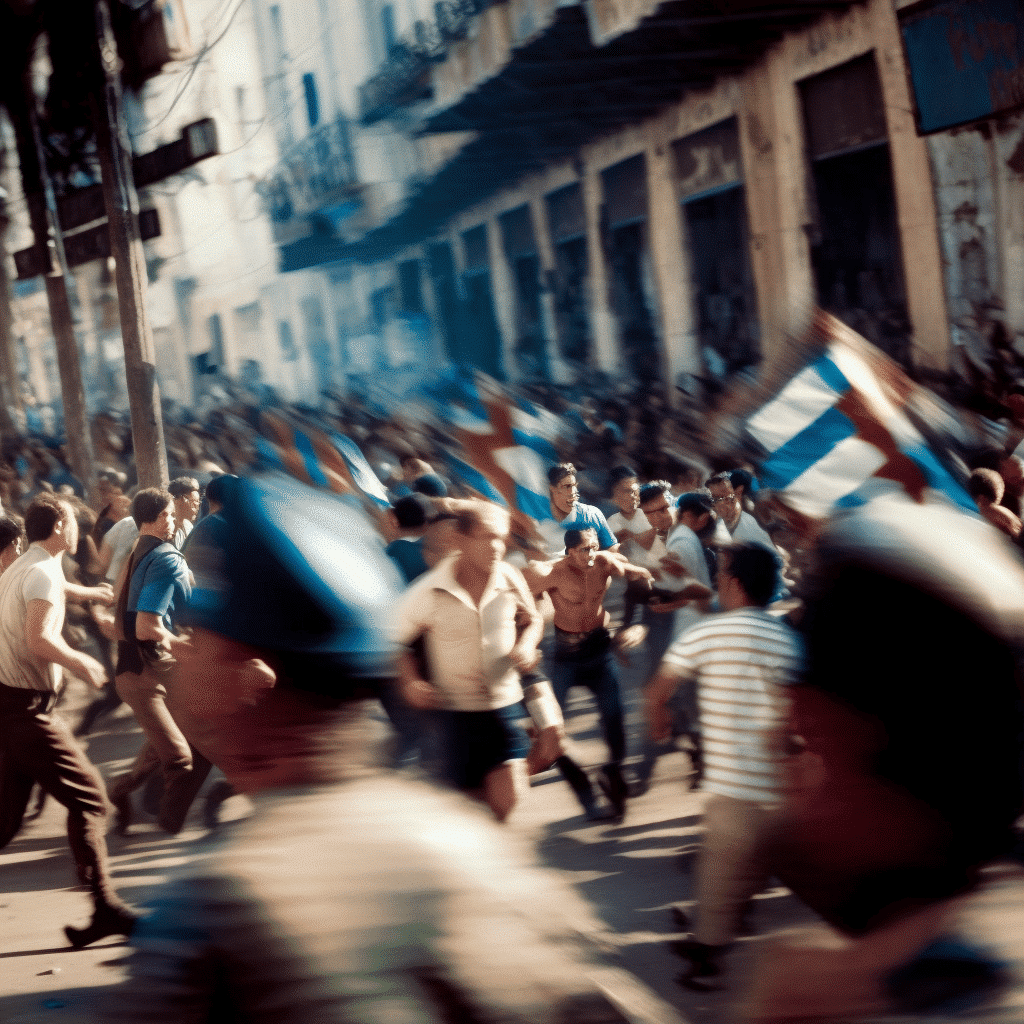 This project shows a larger issue at hand concerning the use of AI in photography. Many organizations are now in the process of instating new AI guidelines for their competitions.
That may have been provoked by German artist Boris Eldagsen, who recently forfeited his prize in the SONY World Photography Awards for his winning AI image, simply to make a point that photography competitions need to take AI into consideration for their guidelines moving forward.
There are now sites dedicated to showcasing generative art, such as Fellowship.xyz. I recently spoke to its founder, Alejandro Cartagena, who is also known as an artist and documentarian in the photo community.
He describes why Michael C. Brown's project is effective. "You're able to imagine something that is impossible to witness today," says Cartagena. "It's the past. That sensation of the possibility that this connects to a real moment, to how something looked, that's what illustrators do. They take information and they condense it, and some is factual, and some is imaginary. And the result is not in the strict realm of truth but rather an opportunity to think of something, an event, a moment in a way that maybe we had not thought of before."
Michael C. Brown's 90 miles photo essay comes at a time when we as a photo community need to reflect, ask questions and develop new frameworks within the business. Is the resistance to AI simply a resistance to a new technology or is it due to a deeper concern of blurring the lines between fiction and reality ?
Maybe we're at a point in culture, in the era of fake news and in a heavily polarized environment, that's making us uneasy, where we are questioning the truth in what we are seeing and hearing. AI lies at that heart of these new cultural shifts. At the same time artists have an opportunity to reach new audiences by showing them something they've never seen before, by creating more and more attention around a particular subject matter through embracing a new technology. However, can an AI generated image evoke the same emotional response of compassion and empathy as a real image?
Do artists have an advantage of reaching larger audiences by applying these new aesthetic choices? Can they be used to engage people in a new way because at some level we've experienced compassion fatigue from the proliferation of photographs? Or is this approach just going to add to it? Cliché as it may seem to some, either way, it gets people talking.
"It is useful for storytellers to be testing AI," says Michael C. Brown. "It allows for novel expression in the form of photorealistic exploration of stories that are impossible to tell. This is similar to how films explore historical events through a fictional narrative. If a photograph of Cubans arriving in Florida on a raft is on the front page of the New York Times this morning, it will of course generate awareness but may likely be forgotten the next morning, as we have seen these pictures for decades. But when we create stories in new ways and are of course clear with our methodology, it may help people see the story in a fresh way, enough that it creates further conversation."
Questions around ethics, trust, profits, point of view, bias, stereotypes, exoticism, all the inherently unsolved aspects (qualities) of AI are part of the discussion that the photographer started. I've spoken to several colleagues who raised a variety of questions: Is this a "valid" use of AI in a storytelling project? What are the ethical guidelines? And how as a community do we create and decide those guidelines? How is the position of a photographer as a "prompter" authentic? Is there a certain level of craftsmanship in the position of a "prompter"?
"I share many of the common thoughts, concerns and opinions about AI", Michael C. Brown says, "but there's no getting around that the technology is here. So how do we constrain it while using it to tell stories, especially stories impossible to photograph, that might generate empathy and awareness of important issues?"
There's an obvious distinction between working within documentary/reportage and art. The use of AI seems more controversial in the news and documentary field because it threatens the very foundation of the premise that documentary work is based on facts and truth, and reality. Whereas in fine art, creativity has no limitations.
What is unsettling for a lot of people is the ability to blur those lines. AI brings documentary into the fictional realm when we normally trust that it is rooted in reality. One of the purposes of photography and art is to document and awaken people's social consciousness, to move people to action, to alleviate problems. Can AI also serve this purpose? Michael C. Brown says, " my hope is that the role of the documentarian becomes not only more necessary but more influential. That anything AI is clearly marked in the metadata as being so, and that things like the analog camera and film perhaps remain our least advanced but most trusted tools."
While the 90 miles project may be controversial to many, it does provide a platform for valuable discourse at an inflection point in photography and the role of AI in the arts.
"I understand the threat posed by AI, which is arguably already indistinguishable from photography. The quality will only improve, and the gap between what is real and false, if not properly managed, could become increasingly opaque," says Michael C. Brown.
The fact is we need to be in a dialogue as a community about AI to create trust and understanding as we navigate a new and unfamiliar landscape. Afterall it is the trait of creative people to test new angles and technologies. Can we find a testing realm that is acceptable? It's here to stay so let's find a way to manage it. None of us know what AI will entail but image makers need to experiment to get the conversations going.
According to Michael C. Brown, "if we do this right, nothing will threaten photography because photography is among the only ways we have to confirm reality, monitor power and truth. Our jobs have never been as important as now and will only become even more so."
We are just at the beginning of this new age of AI. Before coming to a set of conclusions it appears that we should find a way to measure the impact of artificially generated images.
Follow Michael Christopher Brown's work on his Instagram account.