As the world hurtled into the second year of the pandemic, a faint glimmer of hope appeared on the horizon. With the creation of a vaccine and the ousting of Donald Trump in the United States, many hoped for better days ahead. Unfortunately, 2021 dd not quite turn out that way. With new, more infectious variants emerging and wreaking havoc on a healthcare system stretched to its limits, poor-to-nonexistent leadership, disinformation campaigns, and sloppy CDC messaging, the people of the United States were left to navigate the "new normal" on their own.
Seeking some sort of stability, American photographer and filmmaker Alex Prager started writing a lot more. Known for her elaborately staged scenes that consider the surreal drama of everyday life, Prager says, "I wanted to find something that didn't feel dependent on other people. I didn't want to be swaying like a piece of dust in the wind, dependent on new mandates or discoveries. I just wanted to take control of my life. I was able to get out a lot of emotions, frustrations, and questions I had and to put it in my writing."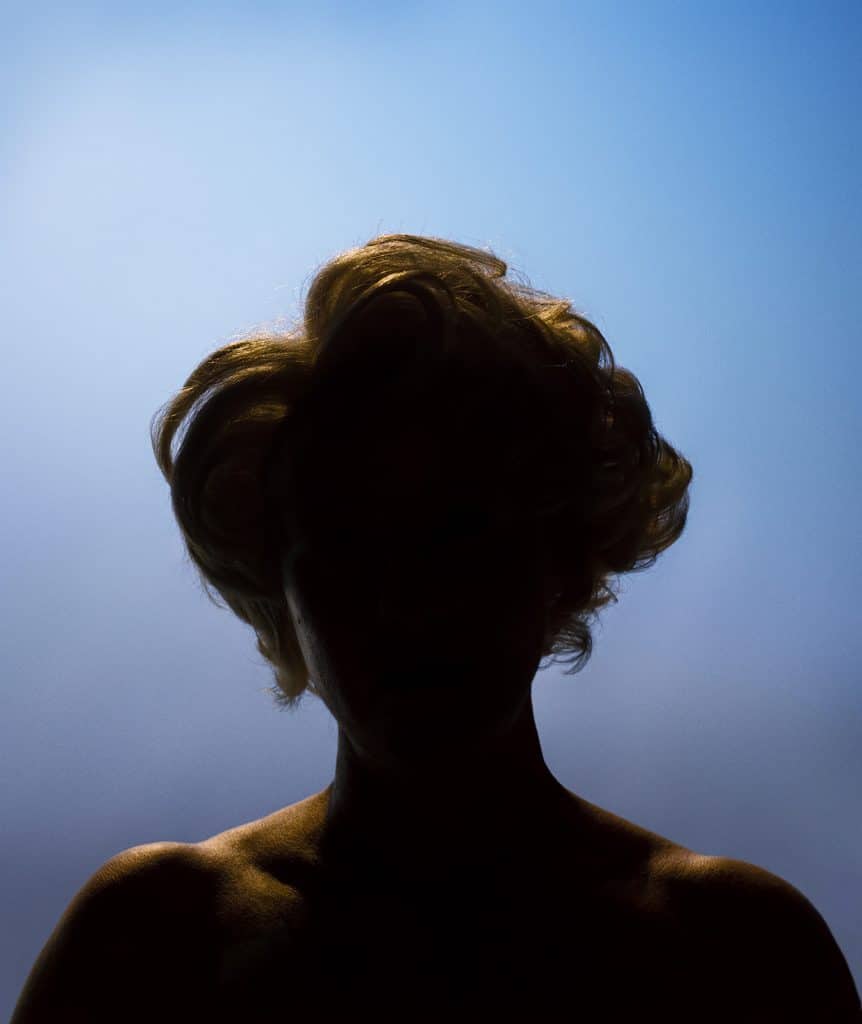 Realizing the need to adapt both her life and art, Prager moved away from working with a large cast and crew and returned to portraiture, a genre she first explored at the outset of her practice, as a form of catharsis. "To some degree, I'm making whatever I'm going through and my feelings about whatever I'm experiencing are somehow in that work," she says.
With the new exhibition, "Part One: The Mountain", Prager takes us on an extraordinary journey to, and sometimes over, the edge — to explore what happens when we go beyond what we think we can endure. Here, Prager presents a collection of American archetypes who have reached the peak of the proverbial mountain and can finally express what that truly means, their entire bodies letting go and giving in to the powerful expression of emotion they have been carrying for far too long.
People of the 21st Century
Hailing from Los Angeles, Alex Prager understands the cinematic quality of life itself. Filled with hyperreal details, her work fuses classic film genres like comedy, horror, thriller, mystery, action, adventure, and fantasy to create vivid tableaux that are uncannily familiar. But the stars of Prager's work are always the people themselves: the curious, quirky, endearing characters that we've encountered in our journey through life.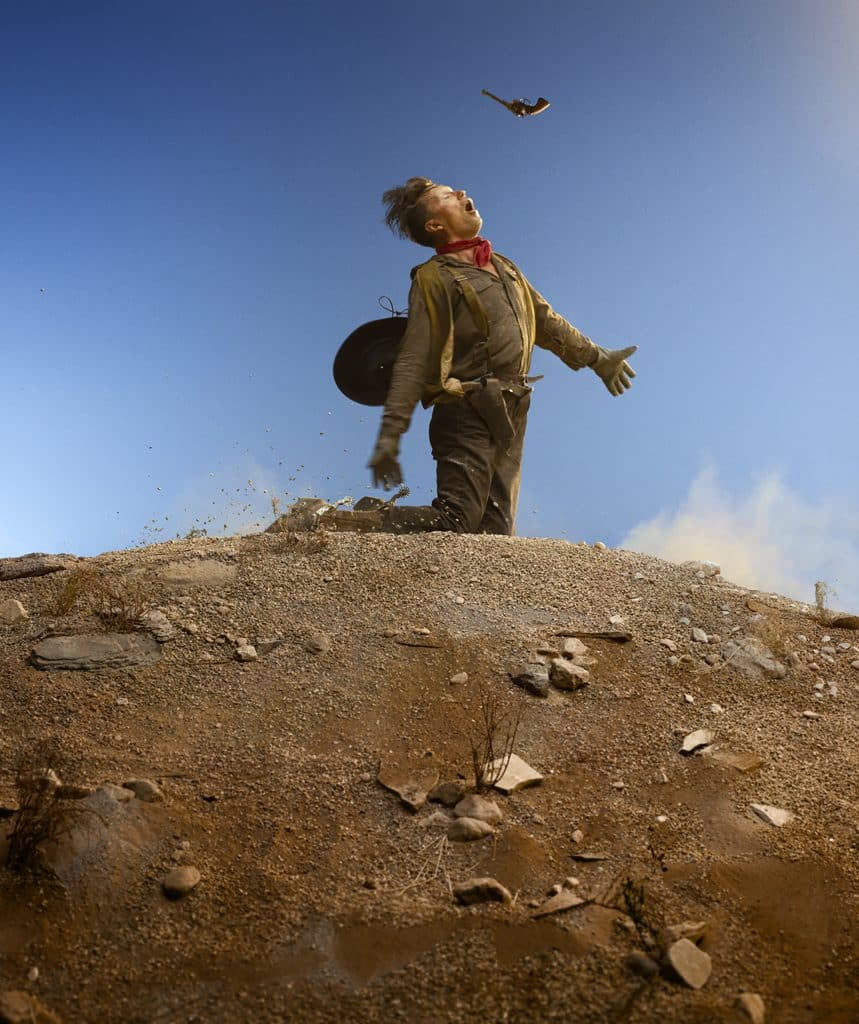 Reveling in the idiosyncratic qualities and distinctive details that describe both appearance and state of mind, Prager celebrates the outlandish with the same level of refinement and care usually reserved for markers of "good taste." Her characters are glamorous, gauche, groovy, goofy, and glorious — spectacles of Americana at its most unrestrained.
Prager's love of people from all walks of life can be felt in "The Mountain", which features a cast of characters that have been featured in previous work including the cowboy, career woman, and the party girl. "The archetypes allow me to use a familiar protagonist to tell these stories," says Alex Prager, who draws inspiration from August Sanders' "People of the 20th Century" and Irving Penn's "Small Trades".
"I loved the democratization of people and just seeing people in their beingness. Just the very act of looking raises our understanding for that person, and understanding is connected to our ability to love — even if it's just a tiny bit. That's what classic portraiture does."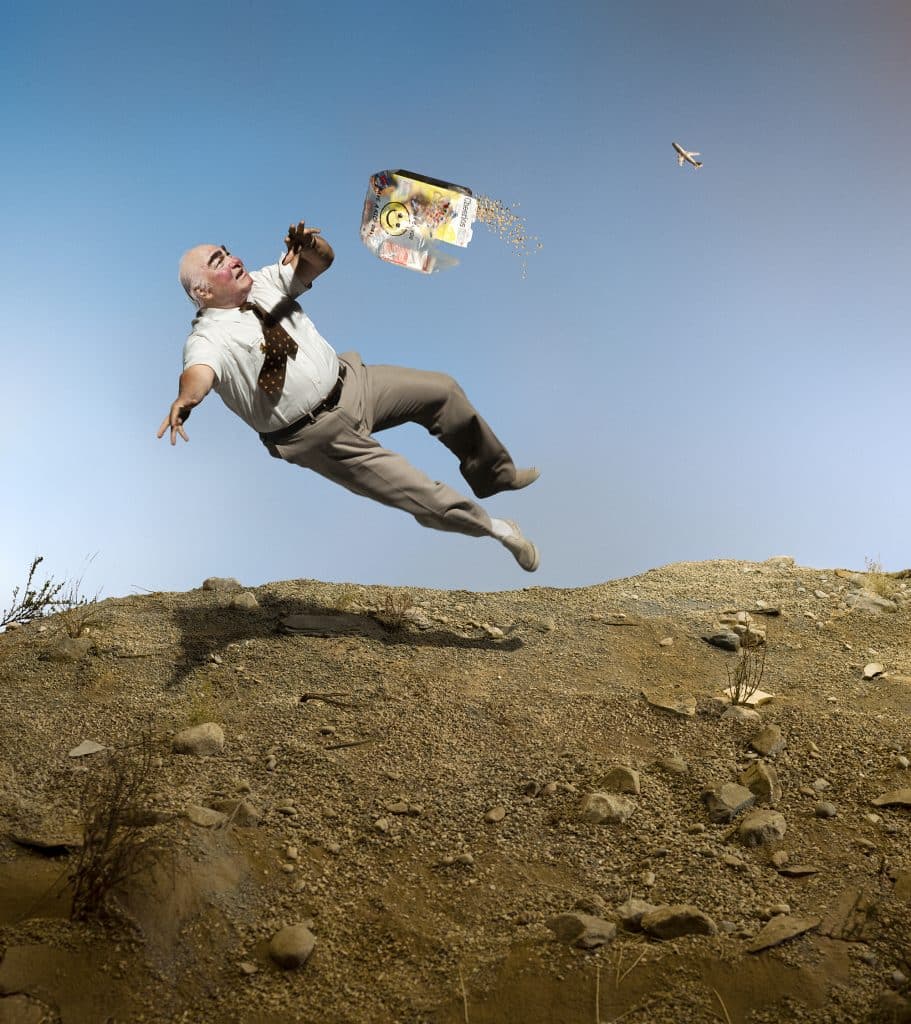 The Rapture
With "The Mountain," Alex Prager creates a series of psychological studies exploring the intense, extreme emotional states we have experienced over the past year. "Being isolated for so long has left people very disjointed. They are trying to protect themselves and have little understanding for each other. They have made their circles smaller, reprioritizing and rethinking their lives," she says.
"That brought me to the symbolic idea of the mountain and how it has been used in storytelling for centuries. In Greek mythology, it's a place people go on their own when they're grappling with something that feels much larger than themselves. I was looking at it as a place where you can have a spiritual death and then be reborn."
Using the mountain as a symbol of both sacred pilgrimage and physical challenge, Prager brings us to the peak for a moment of profound revelation and cathartic release. Joy, euphoria, shock, denial, confusion, insecurity, turmoil, fear, devastation, grief, surrender, and hope — these visceral, intangible states are the one thing we may share, no matter our beliefs.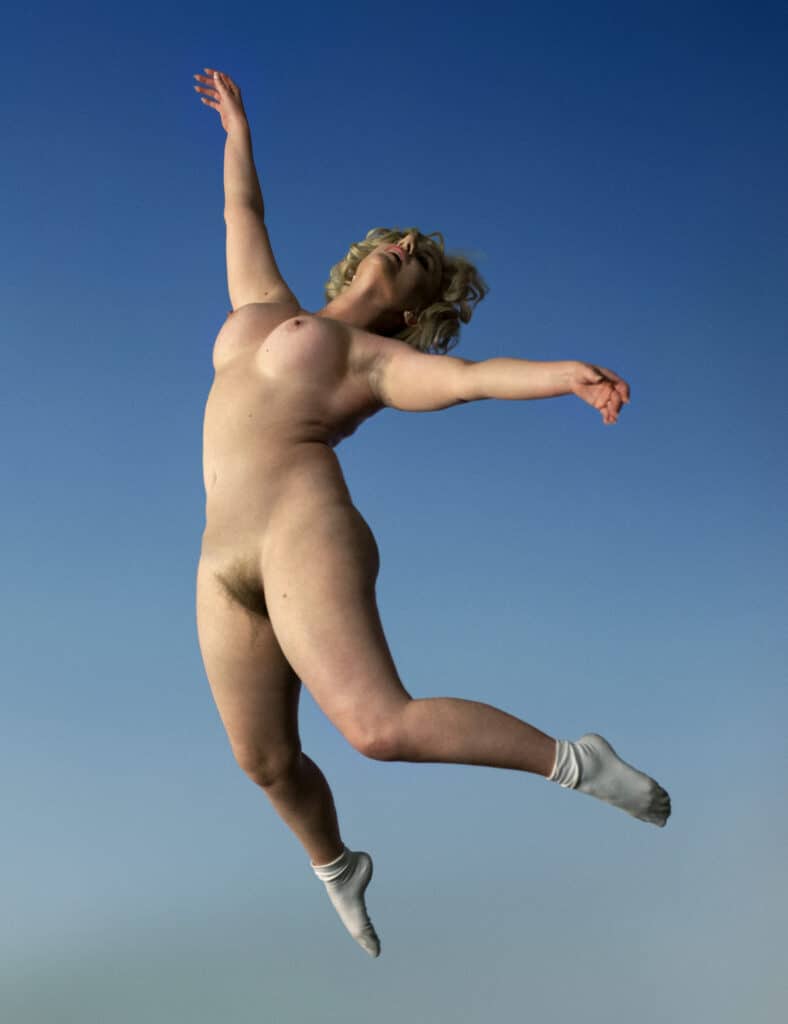 During periods of extreme stress and uncertainty, emotions become forces all their own, literally sweeping us up in a whirlwind, spinning us around, and overcoming us with the sheer magnitude of their intensity. "I wanted to capture these people in an almost convulsive sort of emotion so that we don't quite know if they are going up, floating, or falling down — because it has felt very manic in a lot of ways," Prager says. "One second I feel like, we're going to get through this! and the next moment I am just in tears like, what does the future even hold for us? That's been very confusing so I wanted to get all of that into these suspended moments of time."
A World Worth Living In
Although people are naturally complex, prolonged exposure to stress and trauma can result in black and white thinking. Falling prey to political opportunism, ideological beliefs, misinformation campaigns, and conspiracy theories, they may begin to perceive the world as "us versus them" — further exacerbating the extreme schisms in the US today.
"There have been a lot of heavy emotional obstacles to overcome and I think it's made people choose sides," says Alex Prager. "These polarized states are so unnatural but that's what we've done because we've been in this state of anxiety for the past two years. Nobody's telling us anything that stays that way for any amount of time, so we have had to just do it ourselves. People pick a side they think will be best for their survival and it gives them an anchor but I don't think it's representative of who people are. It's a very artificial state."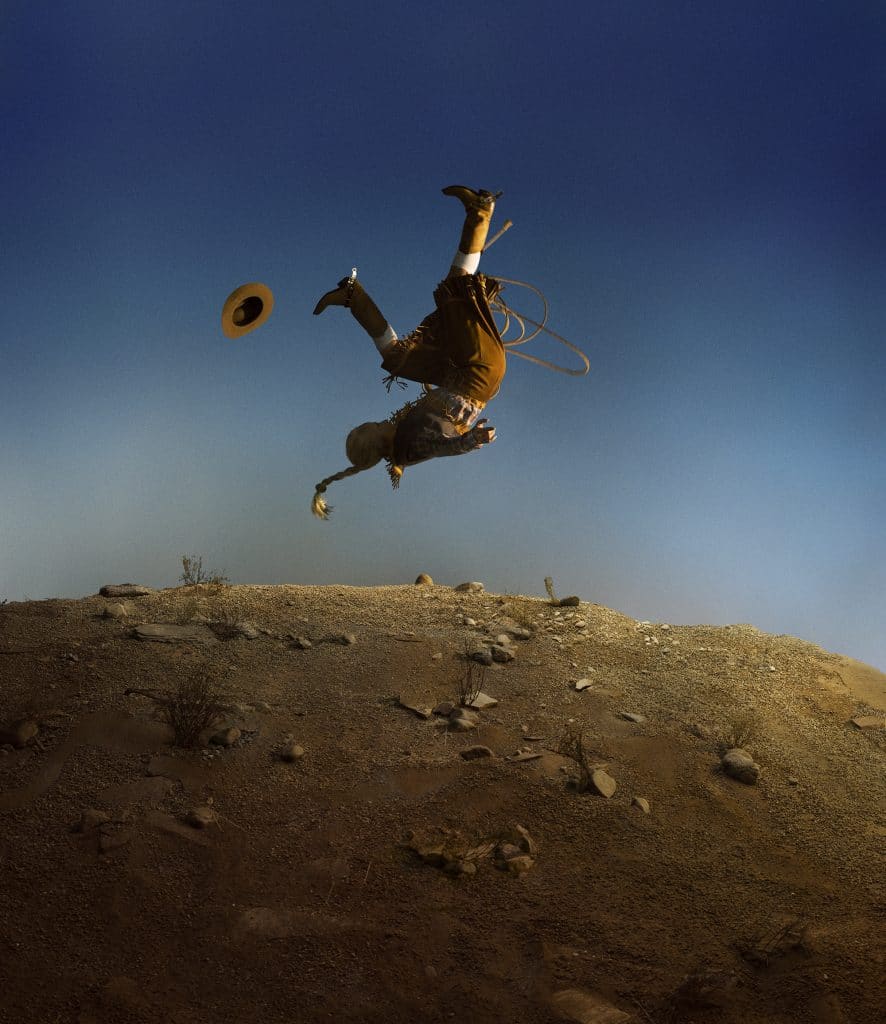 Rather than speaking about "going back," Prager talks about moving forward and imagining what the world will look like in a post-pandemic world. "You need to die to be reborn and that was "The Mountain" for me. I want it to feel fun, beautiful, and helpful," she says.
"Our leaders have let us down in a lot of ways, especially the youth. They're not putting any sort of future out there worth fighting for and moving towards. It's just so bleak. With climate change, we're destroying the earth and that may very well be true, but it's not going to inspire new generations to want to live. It's the artists' responsibility to create a vision of the world worth living in."
Alex Prager: "Part One – The Mountain" is on view at Lehmann Maupin in London through March 5, 2022.