Between January 15th and February 12th, 1977, more than 16,000 artists, performers, and intellectuals from 55 nations across Africa and the African diaspora came together in Lagos for FESTAC '77, the Second World Black and African Festival of Arts and Culture. 
Black artists, writers, musicians, scholars, and activists arrived from every corner of the earth for the first time in 500 years to restore to Africa and its peoples the wealth of arts, science, history, politics, and spirituality that had been exploited and erased through systems of colonialism, slavery, and racism.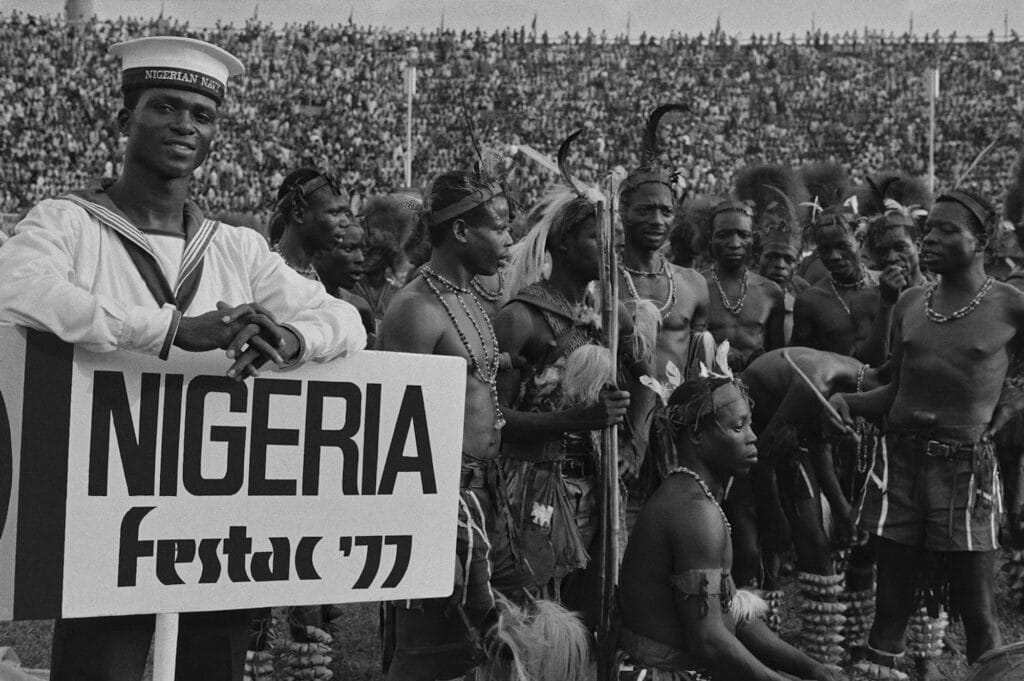 Flush with newfound oil wealth, the Nigerian government recognized the opportunity to present the nation as an African powerhouse and spent $400 million ($1.95 billion in 2022 dollars) to produce this massive extravaganza. New roads and expressways were built; the urban plaza at Tafawa Balewa Square was revamped; an ultramodern housing estate was constructed for guests; five-star hotels and a racecourse were built; and at the center of it all, the glittering National Arts Theatre replaced the swampland of Surulere, Lagos.
Described as a "family reunion" by Ebony magazine, FESTAC embraced the spirit of Pan-Africanism and the Négritude movement in a sparkling celebration of Black unity. Over a period of 29 days, FESTAC hosted a series of performances and colloquiums with some of the most innovative and influential figures of the times, including musicians Fela Kuti, Miriam Makeba, The Mighty Sparrow, and Gilberto Gil, dance troupe Les Ballets Africains, Nigerian Nobel Laureate Wole Soyinka, and poet Haki Madhubuti.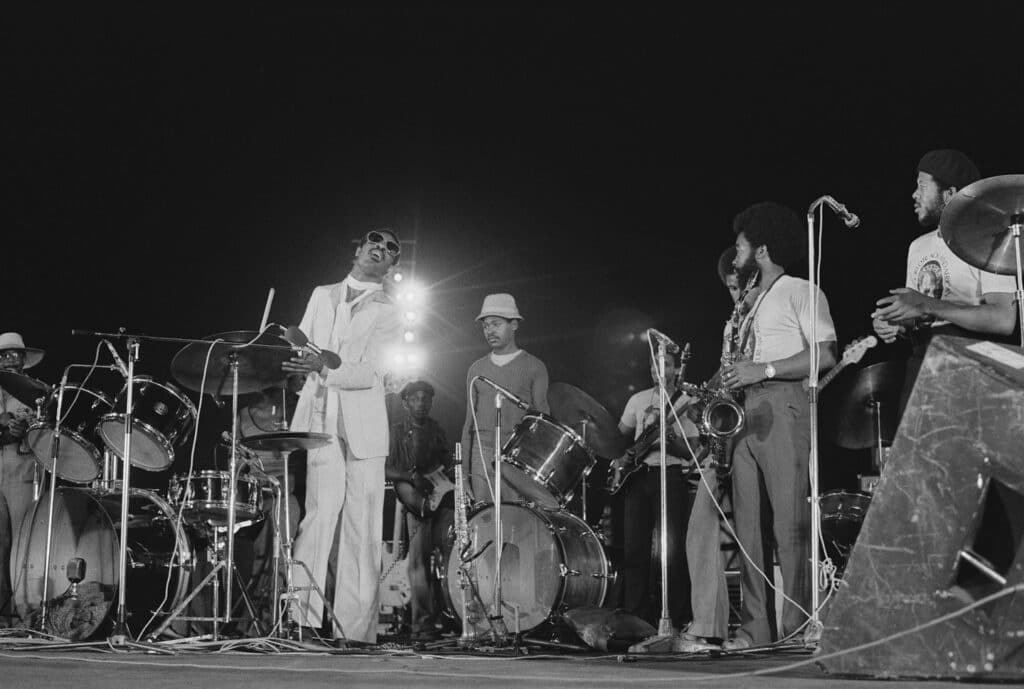 AfriCOBRA principal Jeff Donaldson headed the North American committee for FESTAC. Musicians Stevie Wonder, Donald Byrd, and the Sun Ra Intergalactic Research Arkestra, artists Faith Ringgold, Barkley Hendricks, and Betye Saar; and writer Audre Lorde were among the 108 Americans who would present their work — and there to document it all was Marilyn Nance. 
As the official photographer for the U.S. contingent of the North American delegation, Nance had a front row view of this historic event, chronicling the once-in-a-lifetime experience of FESTAC '77 in the new book Last Day in Lagos (Cara/Fourthwall Books).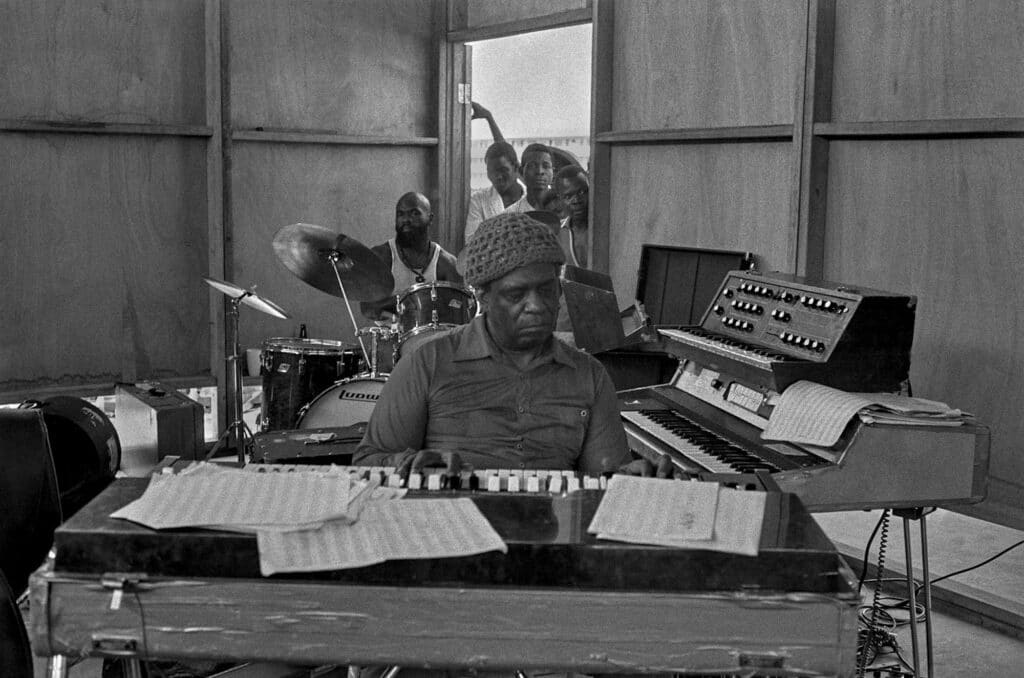 Africa, Center of the World
Coming of age in Brooklyn during the Black Arts Movement of the 1960s and '70s, Marilyn Nance grew up going to Black cultural rallies, listening to the words of Malcolm X and the music of artists like Nina Simone and Pharoah Sanders.
While studying Communications and Graphic Design at the Pratt Institute, she applied as an exhibiting artist for the U.S. contingent at FESTAC '77. She submitted a portfolio that included a photograph of her grandmother but didn't make the cut.
When her work was not returned, Nance brought the heat, writing a letter to artist Jeff Donaldson, Chairman of the North American Zone for FESTAC, indicating he should put her at the top of the list for documentary photographers. She followed up with calls every day — and got the gig.
"I'd just turned 23, and I had gotten a chance to go to Africa—for free," Nance says in Last Day in Lagos. The timing was exquisite. Just one week into FESTAC, ABC debuted the landmark TV series Roots: The Saga of an American Family, based on Malcolm X biographer Alex Haley's epic history tracing slavery from Africa to America through multiple generations over the course of a century. More than 140 million Americans watched the record-breaking show, bringing cultural Afrocentricism to the mainstream for the first time in U.S. history.
The notion of going back to Africa, first popularized by Marcus Garvey during the Harlem Renaissance, took on even greater resonance. "I went to Nigeria thinking, I'm an African person. I'm removed from the continent, but here I am, returning," Nance recalls. "But, when I arrived, I realized that we weren't seen as African people. We were seen as Americans. That was the first time I ever really felt myself as an American."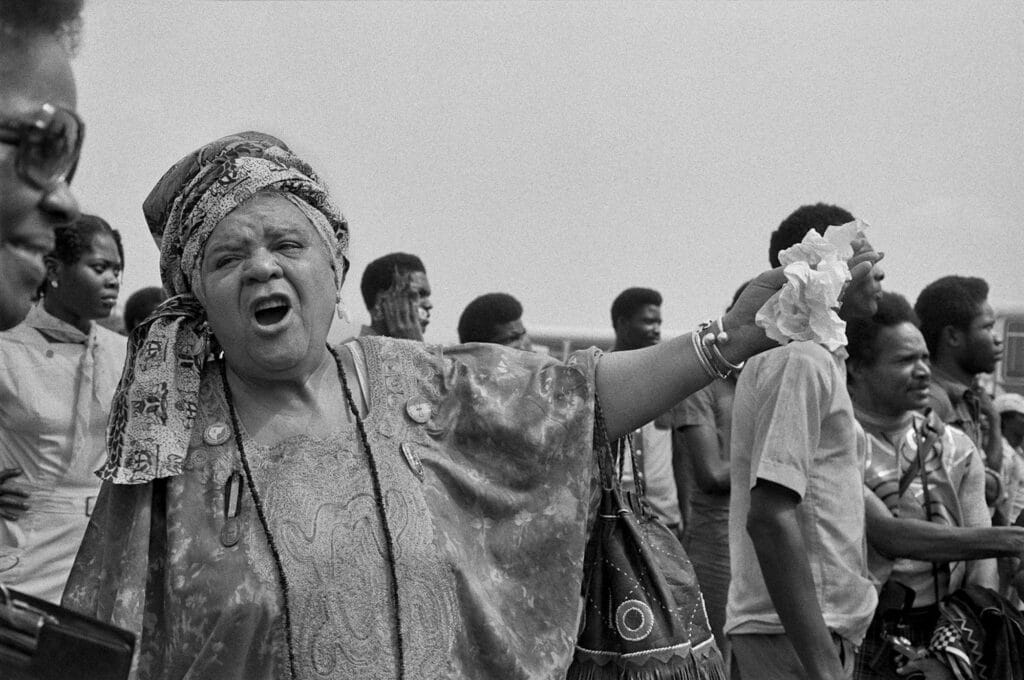 FESTAC '77, places and Spaces
Marilyn Nance arrived in Lagos with two cameras and total freedom to move as she pleased, floating fluidly between contingents on a journey of individual and collective discovery. "FESTAC was this site of mutual fascination," she says in Last Day in Lagos. "Everybody was fascinated with everybody else. Everyone participated. So for me, it was all about imaging joy…. We were all up in each other's faces because there was this amazement—'Who are you? Oh, look at you!' It was a month of encounters and trying to talk to each other."
Where language presented a barrier, the arts bridged the gap and provided spaces for knowledge, wisdom, and understanding across the diaspora.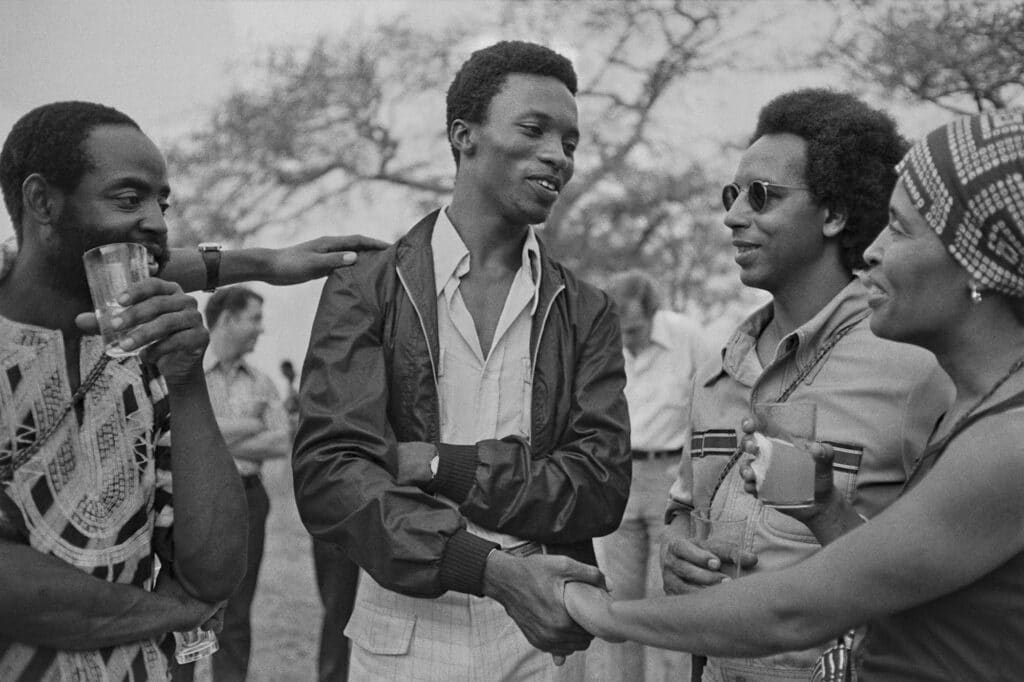 "If you think about it, FESTAC was the Olympics, plus a Biennial, plus Woodstock. But Africa style. That was FESTAC," Nance remembers. "It influenced everything I've done, from that point on. Everyone who was a participant in FESTAC points to it as a pivotal moment in their own personal history. It meant a lot for the thousands of us who were there. Yet it's not part of common knowledge."
With Last Day in Lagos, Nance begins to rectify this, sharing a deeply mediated reflection on the legendary Pan-African festival in photographs and texts. Her elegant street portraits, energetic performance shots, environmental landscapes, street photographs, and documentary scenes offer a panoramic view on a majestic moment in world history, a breathtaking look at Blackness in all its glory.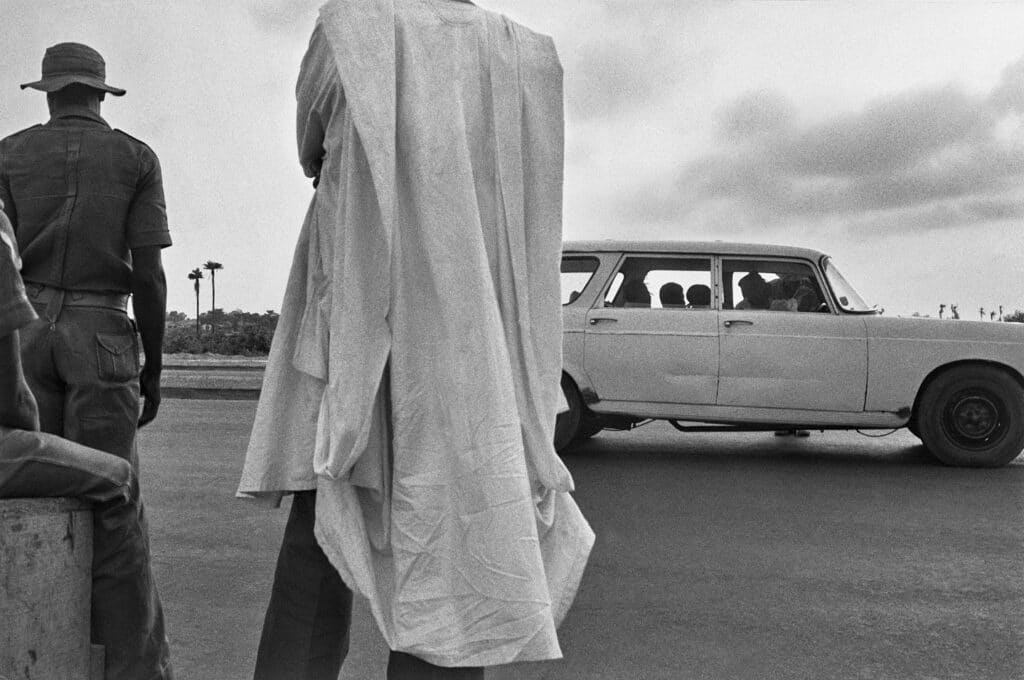 Last Day in Lagos is published by Cara/Fourthwall Books, $45.00