As a photographer, your success lies not just in understanding photography techniques but also in appreciating the legal context of your work. In this article, you will find everything to know about photography copyright laws to help you safeguard your art and protect your interests. This article's essential legal tips for beginner photographers will help you navigate and avoid legal pitfalls arising from your work.
Legal Considerations for Photographers (Essential Tips for beginner Photographers)
The thing about modern photography is that it is not just enough to have technical skills and artistic vision. Now photographers need to comprehend the legal implications of their work, including the consequences of featuring objects (models and property) in their images. Take time to study your rights and responsibilities as a photographer to avoid getting in trouble for using or commercializing your work.
One of the most important things to learn about photography is determining who owns the copyright of an image you have taken and when it's necessary to obtain a model release.
Copyright laws provide legal protection for original work. The law assigns the original author (photographer) the exclusive rights to use, display, reproduce, and distribute their work. It also grants the legal authority to issue paid or free licenses to others to use your original work.
On the other hand, a model release permits you to use an image that features a person, a company's logo, or personal property in a specific manner. The agreement documents permission from a brand, building owner, or individual to use the image for a particular commercial purpose.
Who Is the Right Owner of a Photograph ?
There are many factors to consider when determining the owner of a photograph. Just because you take a picture doesn't make you the owner.
For example, who owns the images if you are working on a model's order? You or the model? Suppose you took photographs of a street protest; do you have the right to take photos of individuals participating in the protest? Assume you have images that feature private property; what rights do you have to use and distribute them?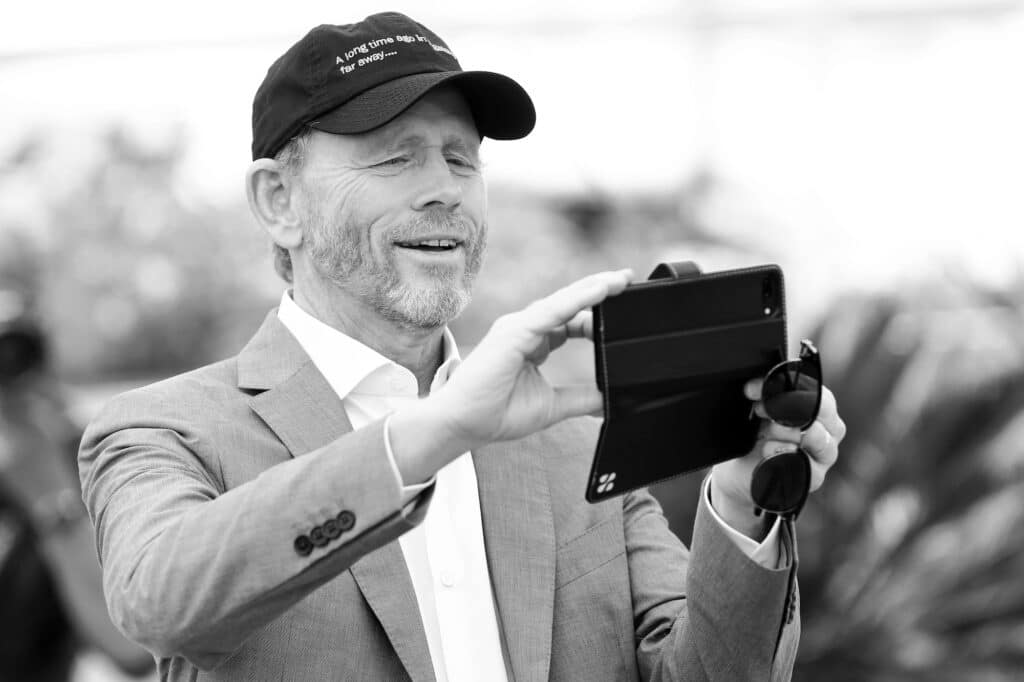 Copyright Explained
Copyright is the legal authority to use, distribute, reproduce, profit, and create derivative works from an image. Work comes under copyright ownership immediately after it's made and set in a fixed tangible format.
However, ownership is not exclusively a function of copyright since the law can determine that a person possessing a digital file or printout of a photograph is an owner. The only limitation of such an owner is that they may not have the right to reproduce or distribute the image commercially.
Further, copyright, privacy, and defamation law are considered critical legal issues in photojournalism. For example, in sensitive democratic spaces, photographers must balance individuals' right to privacy, the government's prerogative to protect national security, and their commitment to reporting the events within their area. In such situations, though in editorial uses, a photographer doesn't need permission to use a protestor's photo; they may consider upholding the personal safety of the protestors. In such circumstances, the photographer may use an image processing tool to blur the faces of the protestors to hide their identity.
Additionally, the government can limit sharing of images that may incite violence in the country. In short, copyright does not excuse a photographer from the responsibility of being aware of the complexities and nuances surrounding their work.
No brands included
You may also unknowingly undermine your exclusive rights to an image by including a brand or trademark. Doing so creates a risk of trademark infringement, which may cause people who see the picture to think there is an association between your work and the brand.
Yet, a photo can include a brand, but you will have to get an additional legal release from the owner to use, sell, or reproduce it. While permitting you, the brand may put limitations on how you can use them.
Likewise, if you intend to you the photos just in your portfolio, keep them in a personal gallery, or for any other purpose that is not commercial, you can, without seeking the permission of brand owners.
Work for hire & TFP
Work for hire and Trade for Prints (TFP) are arrangements for hiring a photographer. Under the work for hire, a company or individual engages services for a fee and outlines copyright ownership details in an engagement contract. The copyright could belong to the client, the photographer, or both parties, depending on the agreed terms of engagement.
Irrespective of the copyright ownership arrangement, the model should sign a release so the photographer can use the images to promote their work on their social media or website.
In a TFP contract, the photographer retains exclusive copyrights to an image but grants the model the right to use them. Such an arrangement works well when the photographer and the model need to build their respective portfolios because none receives compensation for the work.
Navigating Photography Copyright Laws In Different Situations: Taking, Selling, or Publishing Photos
Taking a photo, selling it, or publishing it elicits different legal repercussions. When you take a picture, you own the copyright to the image unless you did the work under a work-for-hire arrangement, where the copyright could belong to the client. Further, you will need to secure consent from the relevant individual if the image captures a recognizable brand or trademark, or features a model or private building.
Unless the photographer and buyer sign a license agreement, selling photos doesn't transfer exclusive copyrights belonging to the photographer. The license agreement outlines the right to distribute the image and rights retained by the photographer. Buyers may also need to secure a model release for photos that feature recognizable representations of an individual or private property. To understand the dynamics of copyright in different consider the following:
Contents in the photograph;
The intended use of the picture; and
If children, minors, or pets are captured in the photo.
Contents in the photograph
To know if you need a model release, closely examine a photo's contents. Are there people, public or private property, or a brand logo captured in it?
Everyone has a right to privacy; therefore, you cannot use their images without permission if their recognizable features or property are in your photograph. But if your photo features public property, you do not need to get a release.
The model release protects you against defamation or privacy violation suits by demonstrating that the people affected gave you the right to use the images. However, there are a few exceptions to this rule.
Intended use – editorial use, commercial use, fine art
Whether it's necessary to get a model release depends on how the photographer intends to use the image, whether editorial, commercial, or fine art. Editorial use does not require a model release. Publications or platforms are editorial if their sole objective is to share news, facts, or information and not promote or market products or services.
Fine art photography does not require a model release form, but if you use the image for commercial purposes, you need a release to promote a product or service. Likewise, if the photographer intends to display the photos in a public exhibition (that is usually considered editorial use) or put them up for sale, getting the subject in the picture to sign a model release is safe but not necessary.
In the case of Nussenzweig v. DiCorcia, photographer DiCorsia took photographs of strangers in New York Time Square. Among them was a Hasidic Jew, Nussenzweig, who later sued DiCorsia, stating that the use of his likeness for trade violated his privacy. He claimed that the New York Civil Rights Laws §50 and §51 prohibit using one likeness for advertisements or trade without one's consent.
In response to the lawsuit, the photographer stated that the photos were an artistic expression and therefore protected under the constitutional guarantee of freedom of speech. And guess what? The photographer won!
But instead of going through the hustle of defending your work in court, it's best to ask people permission to have their photos taken and request that they sign a release to that effect.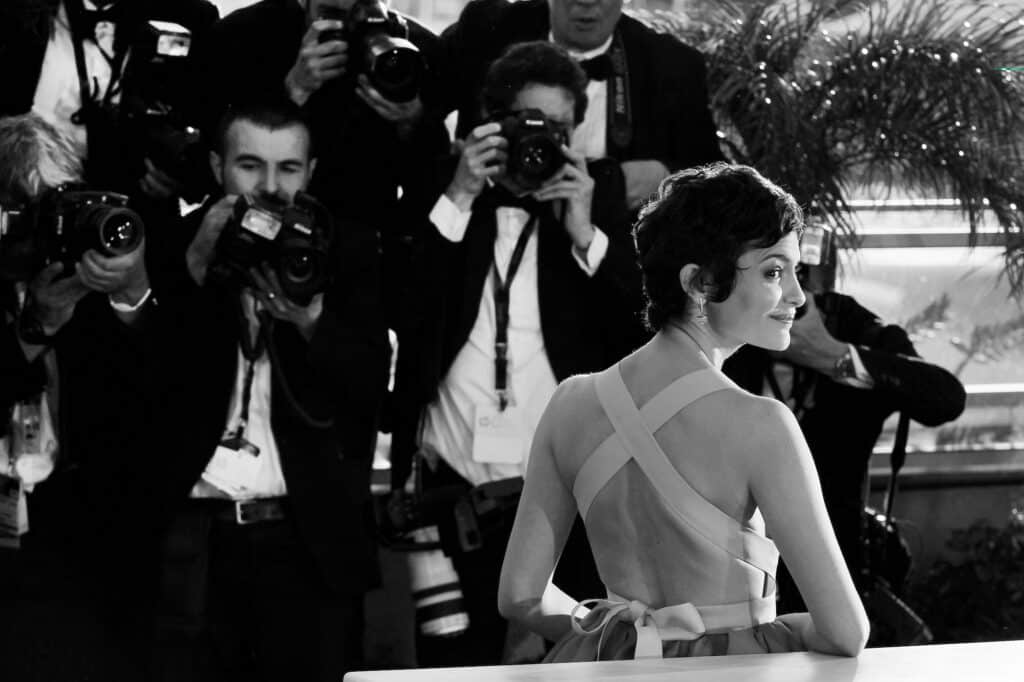 Model Release for Adults v. Minors vs. Pets
An adult can read and understand the terms of a talent release form, but a minor below legal age or a pet cannot. Therefore, a guardian or parent must sign a release for the minor or pet, allowing the use of their mage. Since the release agreement permits a specific purpose, the photographer is responsible for seeking the guardian's consent whenever they intend to reuse the images for public consumption.
Why You Should Have a Photo Release Forme
Effectively telling stories through a camera lens requires more than just equipment and technique. If you are starting in photography with the right equipment, such as a tripod, and a camera with the correct aperture and shutter speed, make a point of owning a photo release form. You should also be well-versed in the legal implications of your endeavor.
The form protects a photographer or publisher from privacy violation liability arising from using a photograph with a recognizable image of a person or private property. Get a model release contract signed by the subjects in your images, especially since you may not be able to anticipate how you will likely use a photograph. If you intend to use them for commercial purposes, which include promoting your business on your pages, get the models, their parents, or owners (when talking about property and pets) to sign a release.
As a model, brand, or property owner, a model release gives you control over how a photographer can use images that feature your person, property, or business.
Create and download your Photo Release Template on Lawrina with just a few clicks. Follow the prompts, and the system will generate a comprehensive form inclusive of clauses specific to your conditions. Use the services of Lawrina's Match to find a lawyer near you if needed.
Final Thoughts
A beginner's guide to photography includes not only details about the camera and style. Every photographer needs to understand photography laws, potential copyright limitations, and types of contracts. If you want to protect yourself from disputes, legal claims of defamation, invasion of privacy, or expensive fines — a signed model release form is a must.