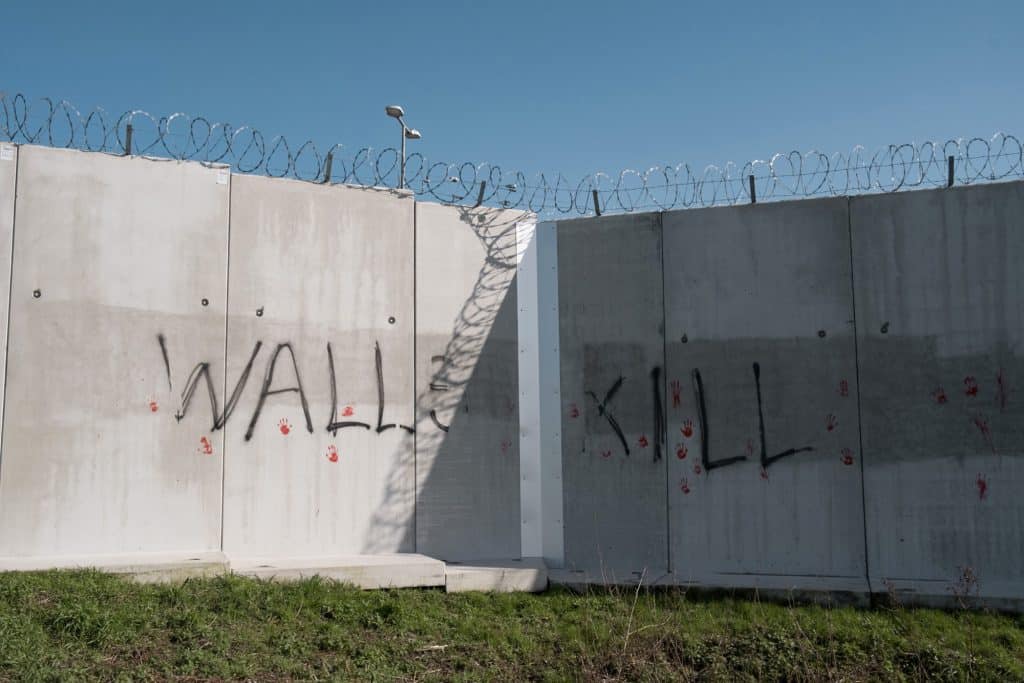 John Trotter: "No Agua, No Vida"
March 2001. Having read much about the Colorado River over the previous ten years, the photographer John Trotter decided to go and see it with his own eyes. Huge dams have blocked the river's flow so much that it almost never reaches the Sea of Cortez. Driving in his rental car, Trotter thought, "I had no idea where this project was going to take me, I just felt I had to get started." Twenty years later, the photographer had traveled up and down the river, photographing it along its 1400-mile course, from the headwaters in the Rocky Mountains to the parched vestiges of the delta in the Gulf of California in Mexico. The beginning of this project coincided with "the onset of an unprecedented drought in modern history, exacerbated by climate change." Shot in black and white, "No Agua, No Vida" documents the life along the river as well as the river's disappearance: "I photograph the land, the people, and their civilization on the verge of collapse."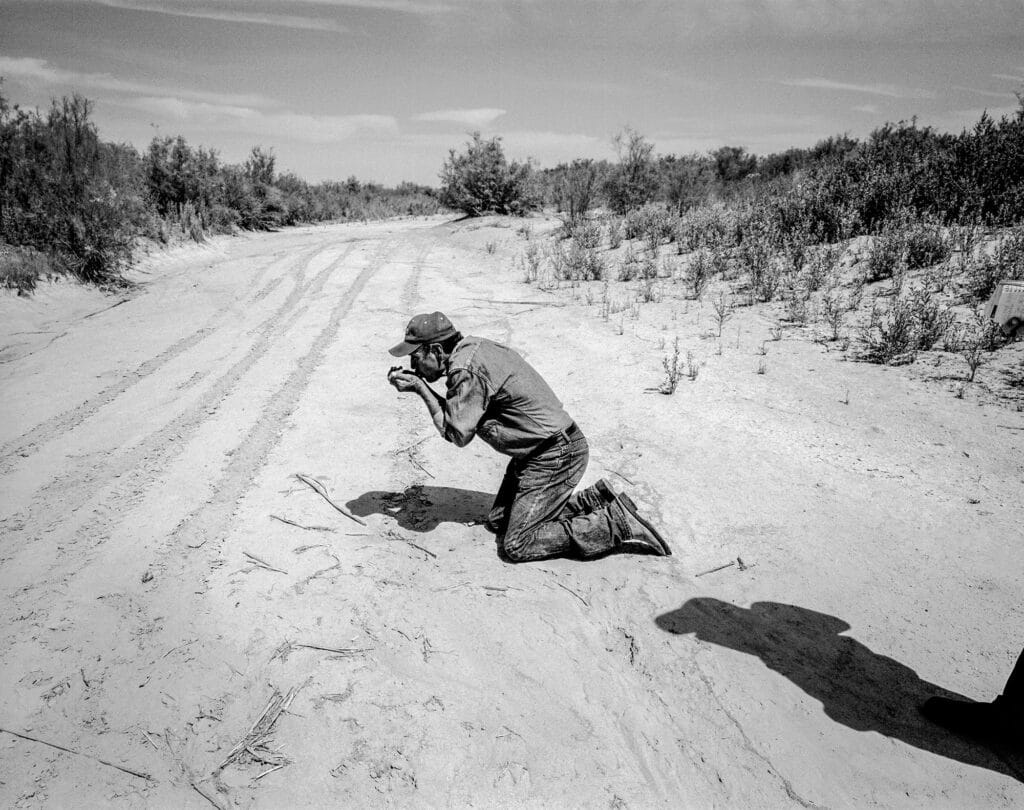 Paloma Laudet: "No Man's Land"
Contrary to popular belief, there are walls and barbed wire fences in France. In Calais, nearly 65 kilometers of barbed wire strangle the city. Since the Treaty of Le Touquet, signed in 2003, the British border has been outsourced onto French soil. England has paid more than 170 million euros to France to secure its border against the influx of migrants at Pas-de-Calais. Since March 2020, the photographer Paloma Laudet has been walking along this wall. She photographs the fences, the barbed wire, video surveillance cameras, infrared detection equipment, and any other devices that make the life of migrants difficult: from the evacuation of camps to the neon lights installed around the city to prevent them from setting up tents and sleeping. "No Man's Land" is a much-needed photographic series covering a wall that we don't want to see, exposing what it means to the immigrants but also to the local inhabitants.
Sandra Mehl: "Leur éternel"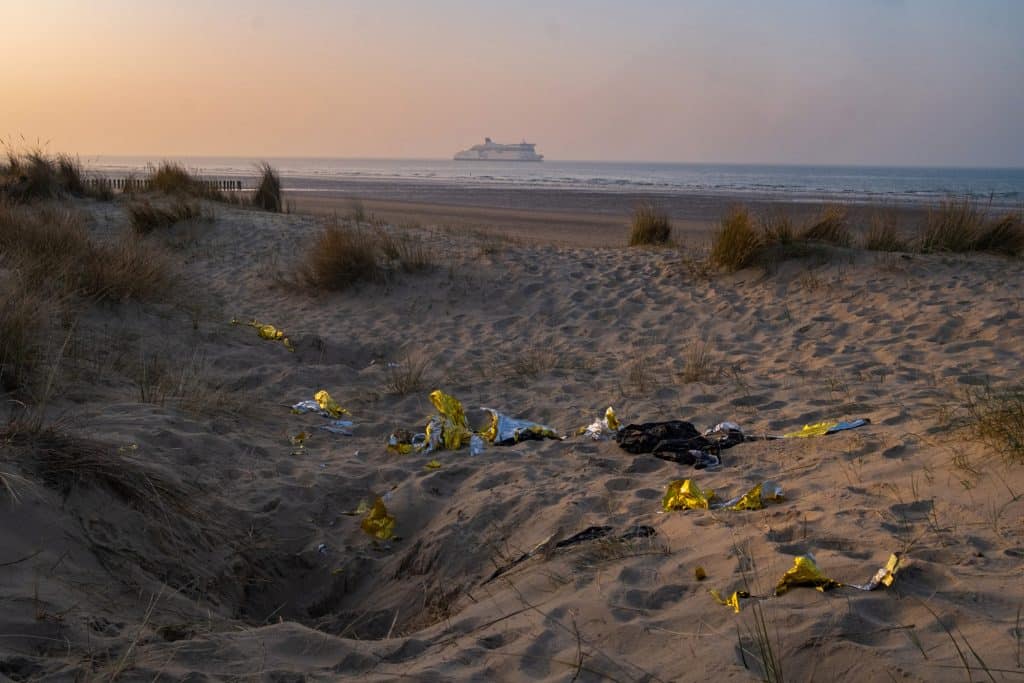 "I wanted to tell young people's story, focusing on Corbeil-Essonnes," explains Sandra Mehl, who, before becoming a photographer, was an urban project manager in the working class neighborhoods in the south of France. It was during a photographic residency in Corbeil-Essonnes that her series "Leur éternel" ["Their Eternal"] was born. As someone with a penchant for long-term projects with the groups and territories she documents, through her immersion in the city of Corbeil-Essonnes, the photographer came to focus her year-long project on youth, and in particular on their love relationships. "I conducted an intimate exploration of the city to discover the territories the girls frequent and those that the boys do, the spaces where they meet, flirt, and celebrate a moment of eternity. Sometimes, these encounters take place out of sight, when love affairs are felt to be inadmissible in the public space." Equipped with a medium-format film camera, Sandra Mehl has captured the tenderness of Corbeil-Essonnes.
Festival l'œil urbain, Corbeil-Essonnes, April 1 to May 22, 2022.