On September 18, 1970, Jimi Hendrix died in London. The very next day, the Glastonbury Festival made its debut with a two-day festival attended by a mere 1,500 people.
The following year, organizers Andrew Kerr and Arabella Churchill transformed the humble festival into "Glastonbury Fair," a five-day celebration of creativity and community during the Summer Solstice at Worthy Farm, a sweeping 110-acre pasture lying deep within the mystical Vale of Avalon.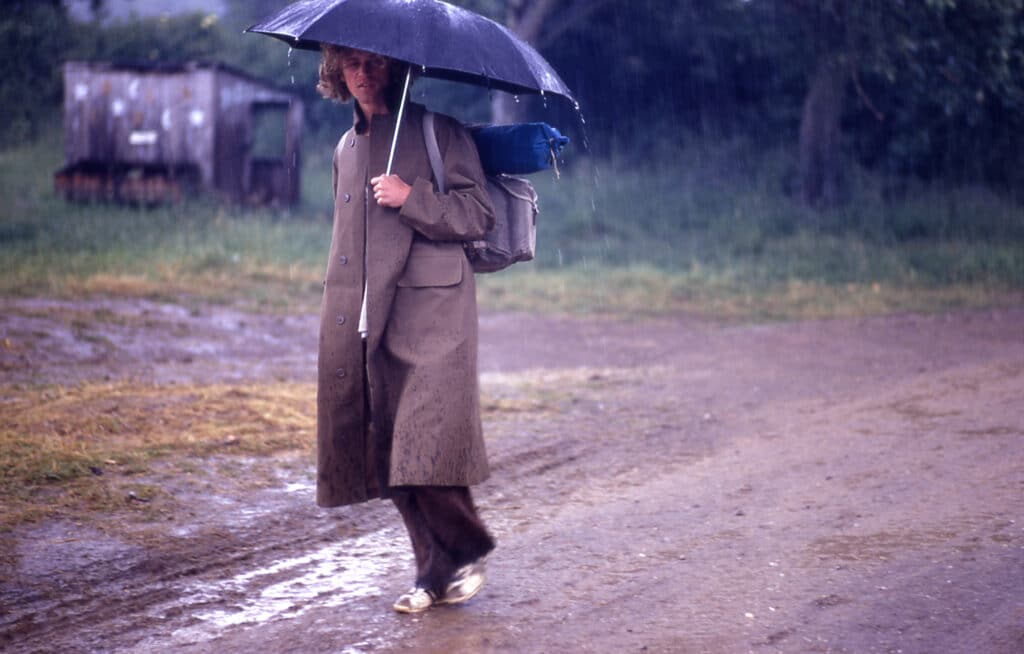 Recognizing the deleterious effects of industrialization, pollution, and environmental destruction, Kerr and Churchill remimagined Glastonbury as a space for spiritual awakening, drawing inspiration from medieval traditions of music, dance, poetry, and performance in a land of legend and lore.
Glastonbury's layered histories mirrored the fate of the nation itself. "It was here St. Joseph of Arimathea is said to have brought his young nephew Jesus and later to have returned with sacred relics to found the early Christian church in Britain," Kerr wrote in 1971.
"It was here that King Arthur and the Knights of the Round Table are said to have carried out their quest for the Holy Grail, it was here that the ancient druids are said to have been initiated into the secrets of the universe. It is a magical place."
Taking the Great Pyramids of Giza as their guide, Kerr and Churchill introduced the festival's iconic stage — which just so happened to lie a few yards from the ley line (global axes of supernatural sites) between Glastonbury and Stonehenge.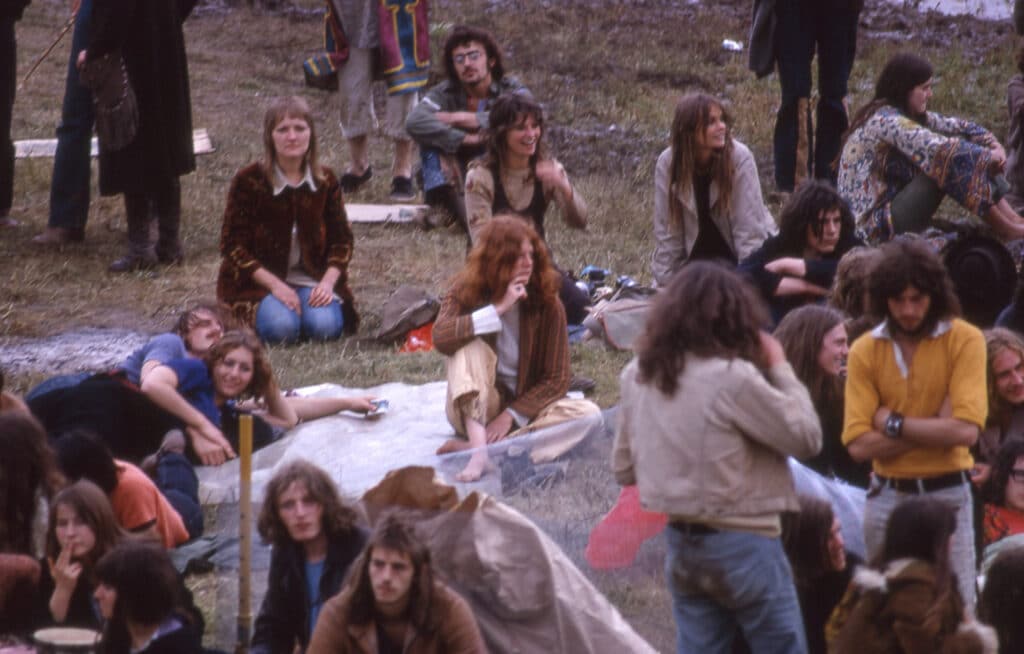 Headliners including David Bowie, Traffic, Hawkwind, Traffic, Melanie, Fairport Convention and Quintessence took the stage, performing before some 12,000 people, among them photographer Paul Misso, who was shooting stills for Glastonbury Fayre, a documentary film by director Nic Roeg.
Over a period of 10 days, Misso made 7,000 photos from which he and Roeg selected 160 for the film. But the doc got shelved and the photos languished in a drawer — until now with the publication of In the Vale of Avalon: Glastonbury Festival 1971.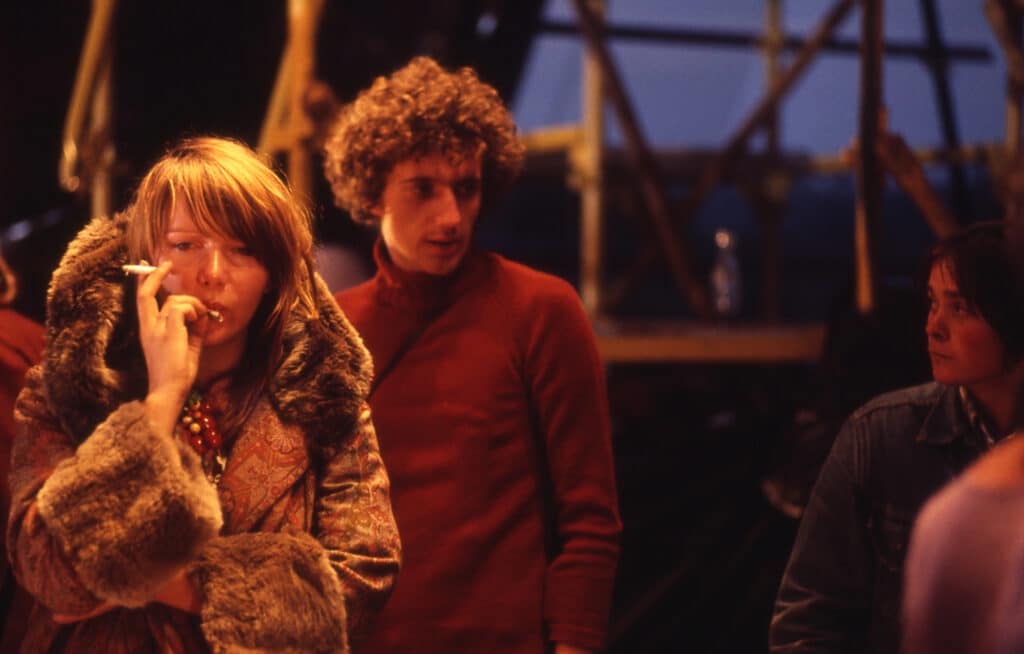 Ready Steady Go!
"I was an East End kid who liked Terence Donovan, Brian Duffy, and David Bailey. They showed we could break down barriers," Paul Misso says of the legendary Black Trinity who elevated British fashion photography on the global stage just as the UK began to emerge from the long shadows of World War II.
While studying photography during the mid-1960s, Misso got the chance to shoot afternoon rehearsals for rock and pop music TV show "Ready Steady Go!", which aired live on Friday evenings. After leaving college, Misso set up a studio in Islington and set to work.
"I didn't go the usual route of becoming an assistant to an established photographer," he says. "I needed to earn money and had to make my own way. I did fashion and advertising passionately for the next six or seven years then the Glastonbury scenario came up. Nic Roeg, the filmmaker, wanted to do an on-the-ground documentary about the counterculture and their spiritual awakening, and all the myths that are part of English heritage."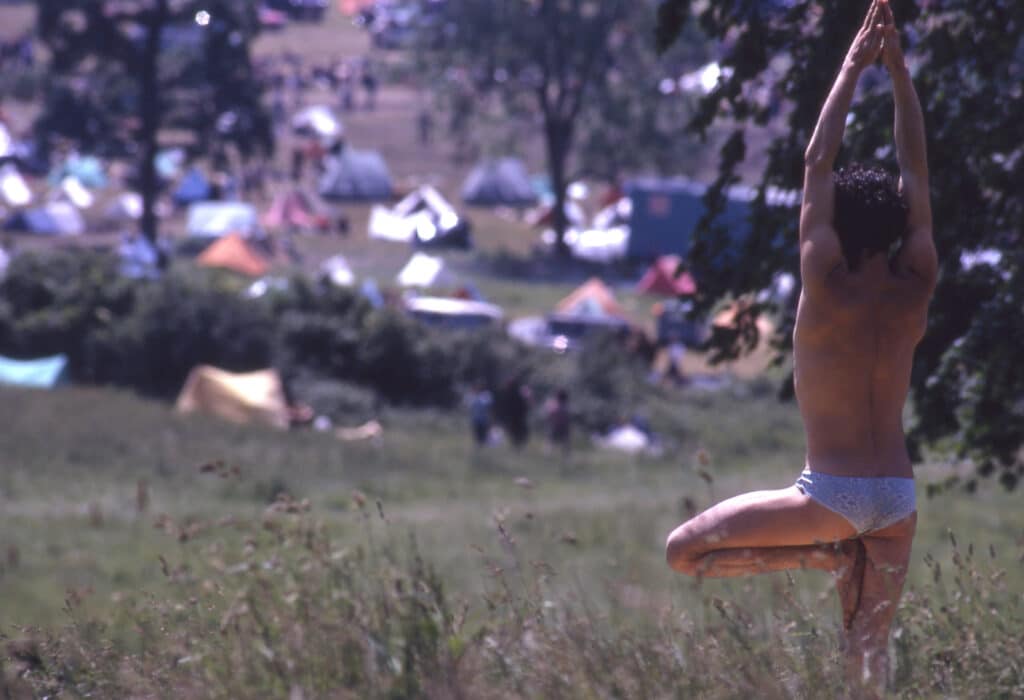 Seeking "a famous face in the crowd," Roeg invited Academy Award winning actress Julie Christie to appear in the film. Christie agreed, provided Roeg provide a motor home, fill it with food and drink, and hire Paul Misso as her driver and chaperone. What's more, Christie determined, Misso would be brought on as the film's still photographer and be given loads of color film.
"I got 250 rolls of color film; with processing that was worth a couple thousand pounds, which could buy your house at that time," Misso says. "Consequently my whole approach was different. I loved photographing people and they were all incredible people with the most extraordinary kind of happiness and joy. I felt like I entered a magic kingdom so I wanted to capture that this is something else. This is love. This is people caring about each other."
In the Vale of Avalon
By 1971, the Swinging Sixties had peaked — but much of the old guard remained in place. "There was this extraordinarily growing sense of rebellion," Paul Misso remembers. "People were saying, we want to be free. We want to love each other. We don't want to hate each other. It may well be that the whole hippie dream was just a dream, but at least it was a reasonable and decent dream."
Born of naïf idealism, hedonism, and immediacy, the hippie movement was the perfect metaphor for youth: short lived but highly influential. Fully immersed in the moment, Misso approached Glastonbury Fair as a participant observer, seeing no separation between himself and festival goers.
"I didn't want to do the Cartier-Bresson and stand away; I wanted to be connected and engaged with people. I wanted my camera to be a part of myself so that people would ignore it," says Misso, who cut a striking figure in the crowd. Of British-Malaysian descent, Misso's brown skin was burnished by the sun; his hair a thick halo of deep waves reminiscent of Jimi Hendrix. He donned a blue and white striped pair of OshKosh B'gosh dungarees, placed the camera around his neck, and made his way through the meadows and the fields.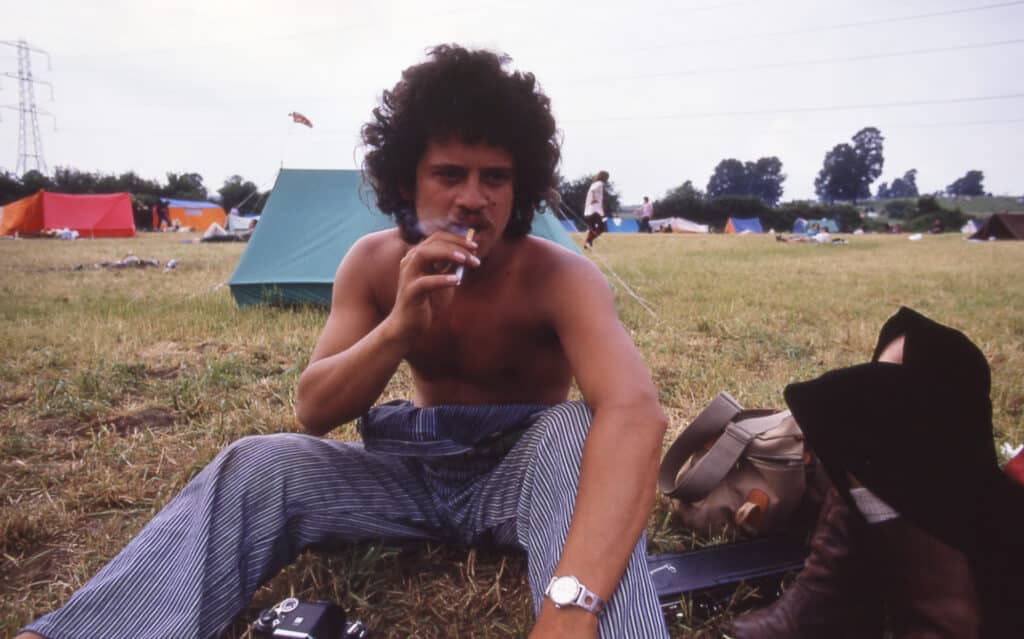 Drawn to lyrical scenes of peace, love, and harmony, Misso was drawn to the poetic and poignant moments of discovery, intimacy, and connection. And though the film Glastonbury Fayre never came to pass, Misso's photographs have become more valuable with the passage of time, preserving the legacy of the '60s counterculture for a new generation.
"It's incredibly emotional and overwhelming," Misso says of the publication of In the Vale of Avalon: Glastonbury Festival 1971. "It's beyond my wildest dreams because I know these pictures intimately. They've been in my back pocket going absolutely nowhere, yet I was still looking at them and waxing lyrical in my mind about them."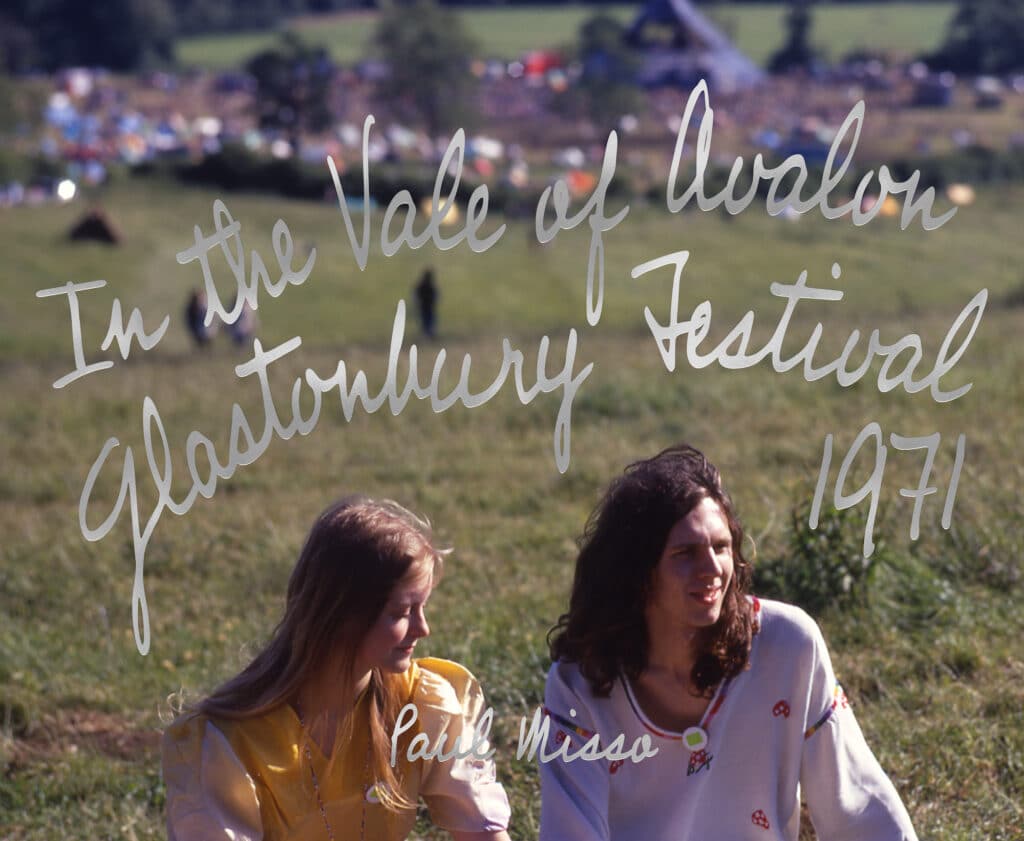 In the Vale of Avalon: Glastonbury Festival 1971 is published by Idea Books, £45. The Glastonbury Festival runs June 21-23, 2023, with headliners Elton John, Guns N' Roses, WizKid, Lil Nas X, Lizzo, and Lana Del Rey.